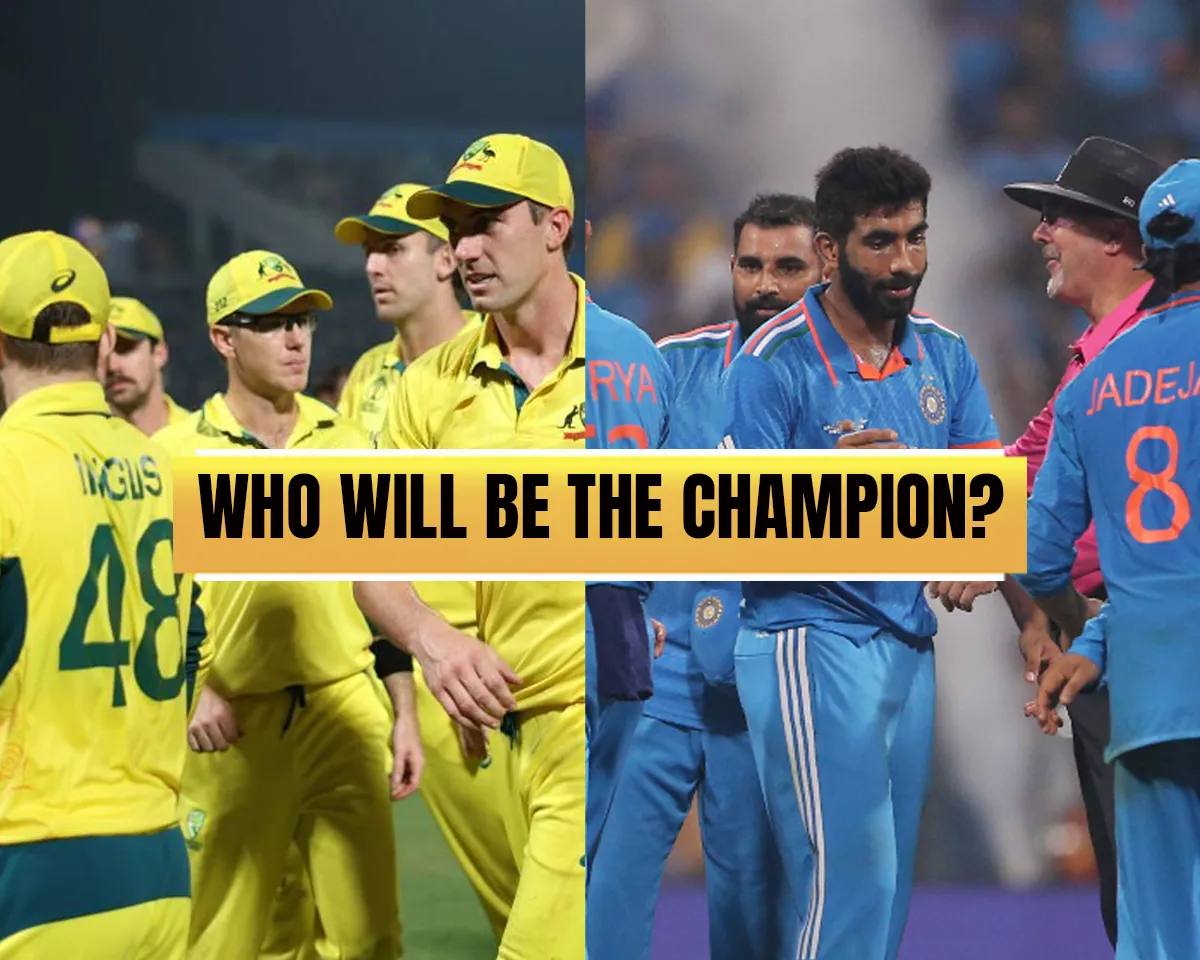 Cricket enthusiasts around the globe are eagerly awaiting the climax of the much-anticipated ODI World Cup 2023. Hosts India are preparing to take on the five-time champions Australia in a riveting final at the iconic Narendra Modi Stadium in Ahmedabad this Sunday. With both teams showcasing exceptional skills, the stage is poised for an exhilarating encounter that is expected to provide a fitting conclusion to the tournament.
In addition to it, India remains unbeaten in the tournament so far winning all ten matches played so far, making them the only team with an unblemished record. In contrast, Australia, with a rich history of success, understands the demands of performing on the grand stage and under pressure. They have secured victory five times in seven appearances in World Cup finals since the inaugural edition in 1975.
The upcoming day-night clash at Ahmedabad's Narendra Modi Stadium on Sunday will be a reminiscent encounter of the 2003 final at Johannesburg's 'Bullring.' In that match, Ricky Ponting's Australia, after being invited to bat, dominated Sourav Ganguly's India, securing a 125-run victory by posting a formidable total of 359. Australia had a flawless run in that South Africa edition, winning all 11 matches and completing a double against India.
What happens if rain plays a spoilsport?
While Sunday's final in Ahmedabad doesn't anticipate any rain, with the forecast indicating plenty of sun during the day according to Accuweather.com, the Majro cricket council has contingency plans in case of a sudden downpour from unexpected circumstances. The playing conditions in the event of rain or a potential washout in the final are consistent with those established for the semi-finals. A 'Reserve Day' on Monday is designated in case of a washout on Sunday, providing ample time for match officials and the teams to achieve a result.

In the event of a complete washout even after two days, a new rule comes into play, avoiding the controversial boundary-count method. The trophy will be awarded to the team that finished higher at the end of the group stage, favouring the Men in Blue with their nine wins in as many matches and the best Net Run Rate (+2.570).

 

Before considering a washout, other rules are in place to attempt to determine a result. If the match faces interruptions due to rain or unforeseen circumstances, a total of two hours of extra time will be granted, with no overs deducted during this period. Beyond two hours, overs will be deducted based on the Duckworth-Lewis-Stern method (one over for every five minutes lost).

 

Additionally, the match will only be moved to the Reserve Day if the minimum required overs to constitute a match (20, according to the Apex Cricket Council) cannot be bowled on the scheduled day, i.e., Sunday.