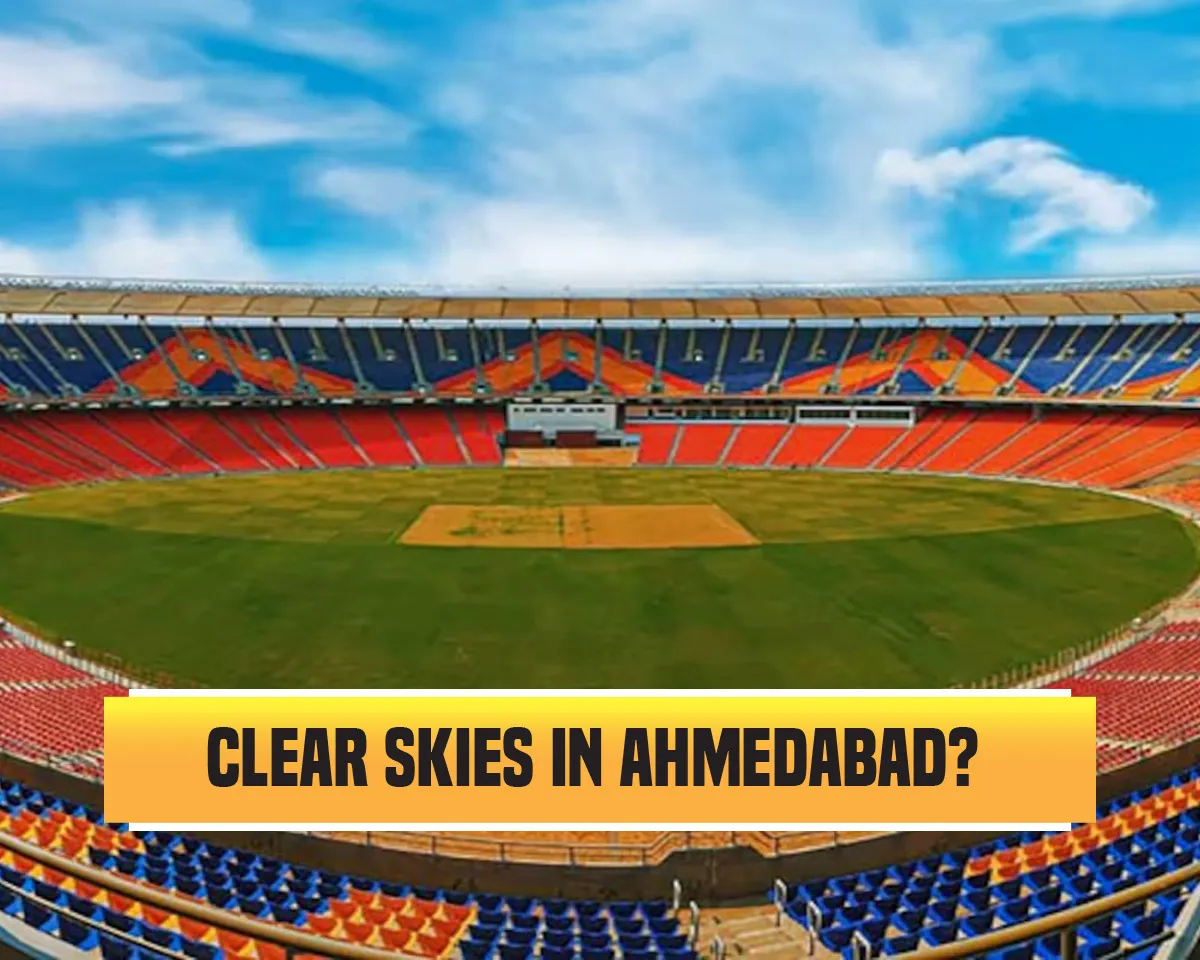 In the grand cricketing theatre, the world awaits a spectacular duel as India and Australia prepare to clash in the final of the Men's ODI World Cup 2023 at the illustrious Narendra Modi Stadium in Ahmedabad. The excitement is electric, with fans globally eagerly anticipating this colossal battle between two cricketing giants.
This monumental showdown draws parallels with the 2003 ODI World Cup finals, where Australia sealed the victory, leaving a lasting imprint on Indian cricketing history. However, this time, the narrative is different as India harbours a fervent desire to avenge that defeat and alter the course of history against the formidable Australian side. While the home turf gives India a significant advantage, the Aussies, known for their adaptability, promise a formidable challenge. Brace yourselves for a riveting contest that promises high drama and unpredictable twists.
IND vs AUS: Pitch Report 
The pitch at the Narendra Modi Stadium is poised to be a battleground catering to both seamers and spinners, offering a canvas for bowlers to leave an indelible mark. Batsmen, on the other hand, must exercise patience as the wicket holds the promise of yielding runs. Recent statistics reveal that teams batting second have emerged victorious in three out of the last five matches at this venue, adding a strategic element to the impending final. The toss, therefore, becomes a pivotal factor, with the team winning likely to opt for the safety of setting a target.
Adding to the intrigue is historical data, which underscores the difficulty of successfully chasing in World Cup finals. Only four out of the twelve finals have seen teams triumph while chasing, heightening the importance of the decision to bat first in this high-pressure encounter.
IND vs AUS: Weather Report
As the cricketing world counts down to the momentous day, the weather in Ahmedabad assumes significance. The forecast predicts a clear, sunny sky with a maximum temperature of 33°C, gradually tapering to a minimum of 19°C. Rainfall seems improbable, but the rise in humidity as the game progresses into the evening could impact player stamina and overall performance.
In conclusion, the cricketing fraternity is on the edge of its seat as India and Australia prepare for a showdown in the Men's ODI World Cup 2023 final. The storyline is rich with historical context, strategic nuances, and climatic variables, making this clash a spectacle not to be missed. Let the battle commence, and may the superior team emerge victorious in this enthralling duel of cricketing prowess.