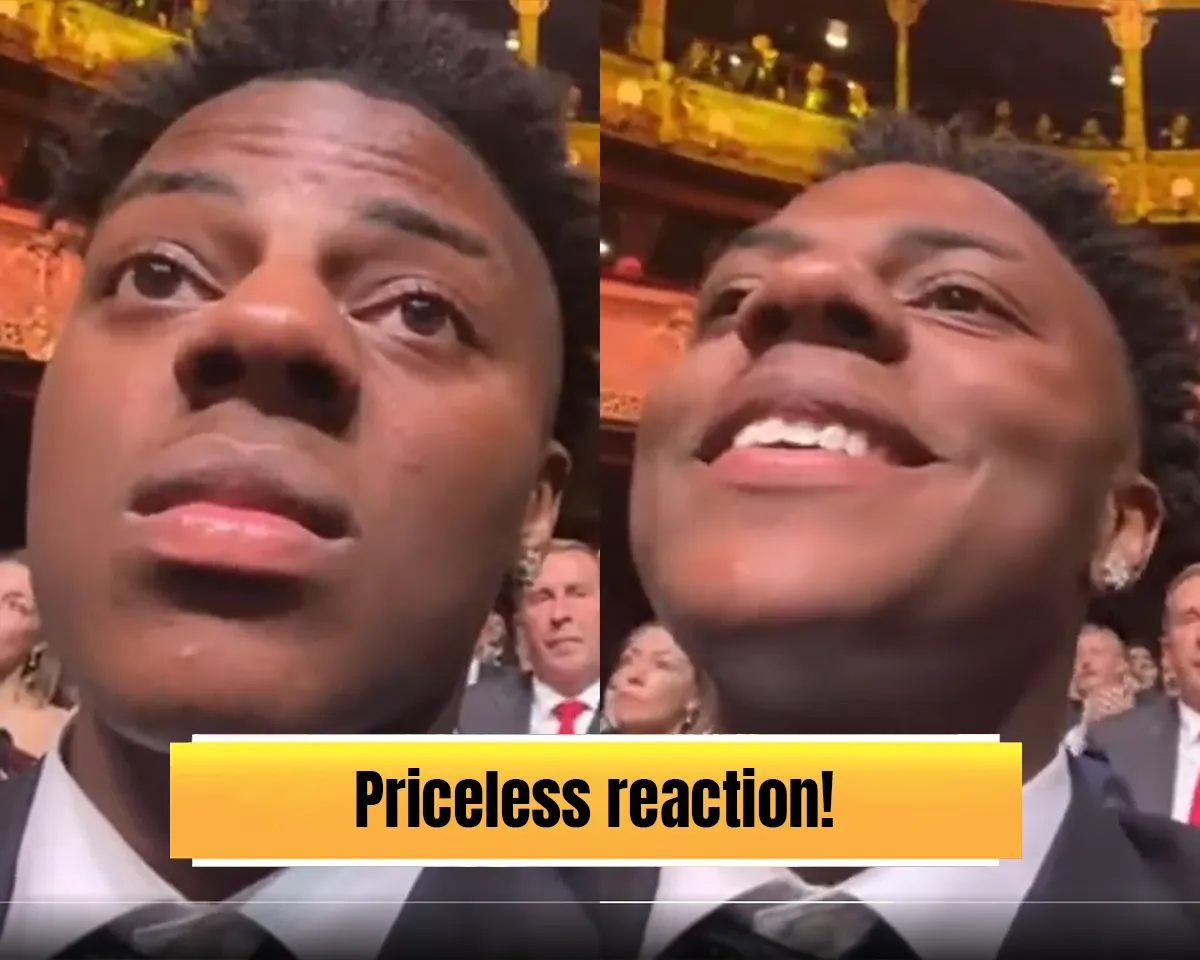 The popular YouTuber Speed was in the Ballon d'Or award distribution ceremony. Speed is a Football fan and loves several other sports like cricket. In recent times, Speed has a huge hype among the fans. Speed met Cristiano Ronaldo and few months back and has been a sensation since then. Speed was in India to spend some time during the ODI World Cup 2023. 
Speed arrived in the Ballon d'Or show which hosted several best players in the world like Kylian Mbappe, Erling Haaland, Lionel Messi, Vinicius Jr, Kevin De Bruyne, Martinez, and so on. During the award show, Messi caught the attention of the fans, as he scripted history to win his record 8th Ballon d'Or award win. The whole crowd in the hall applauded the incredible achievement of Messi. 
Kylian Mbappe and Erling Haaland finished as the third and second most votes in the race to win the award. Messi won the award owing to his incredible performance in the Football World Cup 2022. The Argentine captain won the golden ball in the tournament and ended up with 7 goals and 3 assists in the tournament. He helped Argentina to win the third World Cup. 
Speed praises Vinicius Jr on winning the Socrates Award
Likewise, there were many other award winners in the hall. Argentina's goalkeeper Martinez won the Goalkeeper of the Season award for his brilliant performance in the Football World Cup 2022. Vinicius Jr won the Socrates Award. Speed, who seemed to be pretty dull in the hall till that point in time, was happy to see Vinicius Jr getting the recognition. Speed was happy for one of his favourite athletes. 
As the announcer brought up the name of Vinicius Jr, Speed's eyes and face glowed. Speed was seen singing Vinicius Jr's name in the hall. "Vinicius Jr! Wow! Proud of you dude, my love! Damn! Good stuff, buddy!" said Speed, who was visibly happy about the award claimed by the youngster. Everyone in the hall applauded the youngster as soon as his name popped up. 
Watch the video of Speed's reaction here -
🚨| WATCH: Speed's reaction to Vinicius Jr. winning the Socrates award pic.twitter.com/kED01IbjVS

— Speedy HQ (@iShowSpeedHQ) October 30, 2023