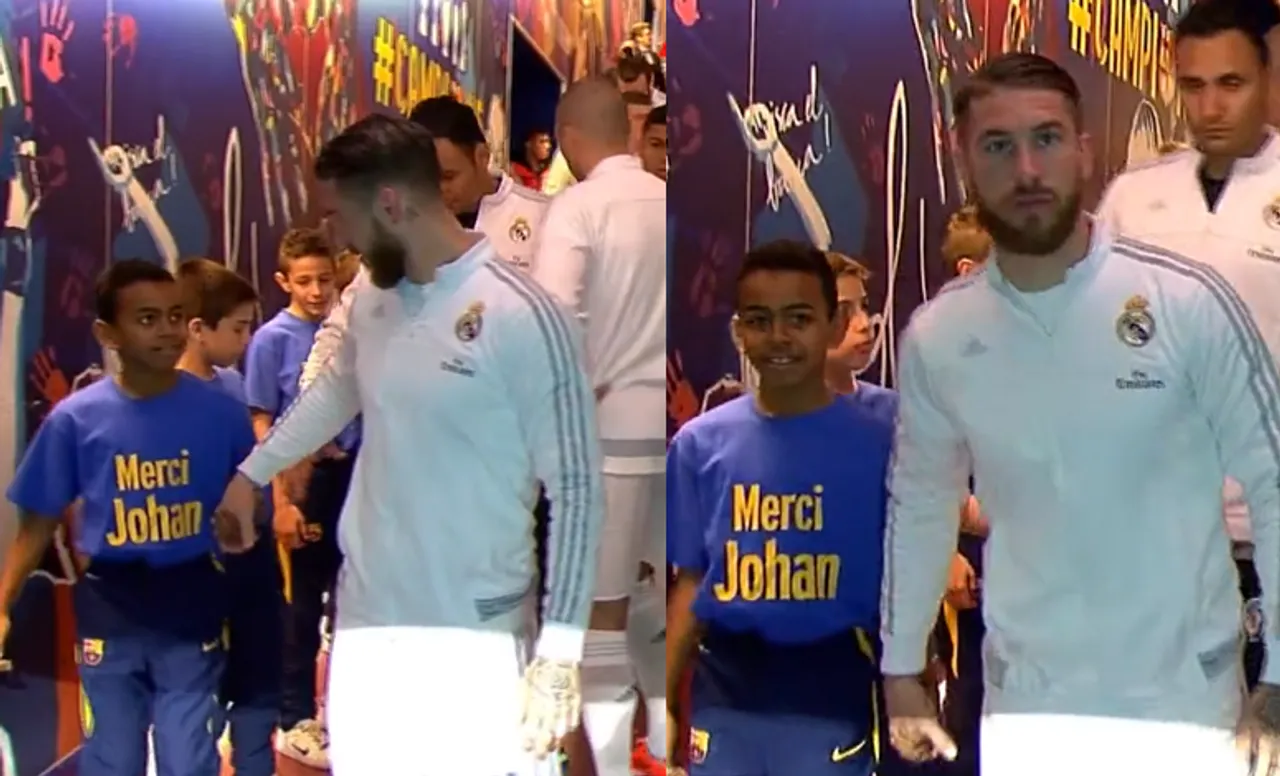 Barcelona and Sevilla were involved in a thrilling La Liga clash on Saturday, September 30. Both teams were giving neck-to-neck competition to each other, however, the Blaugranas found themselves ahead of Los Nervionenses when Sevilla's star defender Sergio Ramos scored an own goal for Barcelona which gifted the 27-time La Liga champions 3 points.
Meanwhile, a video is getting viral which is related to the 2 players of Barcelona and Sevilla. In the world of football, stories of perseverance and transformation are not uncommon. However, the journey of 16-year-old Lamine Yamal stands out as a truly extraordinary one. Seven years ago, he graced the field as a mascot, walking out with one of the sport's legends, Ramos, who used to play for Real Madrid at that time. Fast forward to today, and he finds himself on the same pitch, but this time, he's not just an observer but an opponent.
Watch the video here:
🎞️ 2016 — Sergio Ramos and 9 year old Lamine Yamal enter the pitch together…

😄 2023 — Sergio Ramos and Lamine Yamal both start for Barça-Sevilla tonight.

🎥 @Golpic.twitter.com/ywsNjeK05z

— Fabrizio Romano (@FabrizioRomano) September 29, 2023
Yamal's journey from mascot to opposing Ramos is a testament to his unwavering dedication to the sport. As he walked hand in hand with Ramos, the iconic Spanish defender, seven years ago, little did he know that fate had a unique path in store for him. Determined to turn his dreams into reality, Yamal embarked on a journey of hard work, perseverance, and skill development.
Yamal's brilliant performance against Sevilla
His progression from a young fan to a formidable footballer caught the attention of scouts, coaches, and football enthusiasts alike. Through years of relentless training and competing at various levels, he honed his skills and earned his place in the world of professional football.
During the Barcelona vs. Sevilla game on Saturday, Yamal played an important role in Barca's victory. Yamal's headed cross was turned in by the back-tracking Ramos, who could do little to stop the ball from trickling over the line. With this win, Barcelona remained the only side with Girona who haven't lost a single game in the ongoing season. On the other hand, Sevilla's 4-game winning streak finally came to an end.