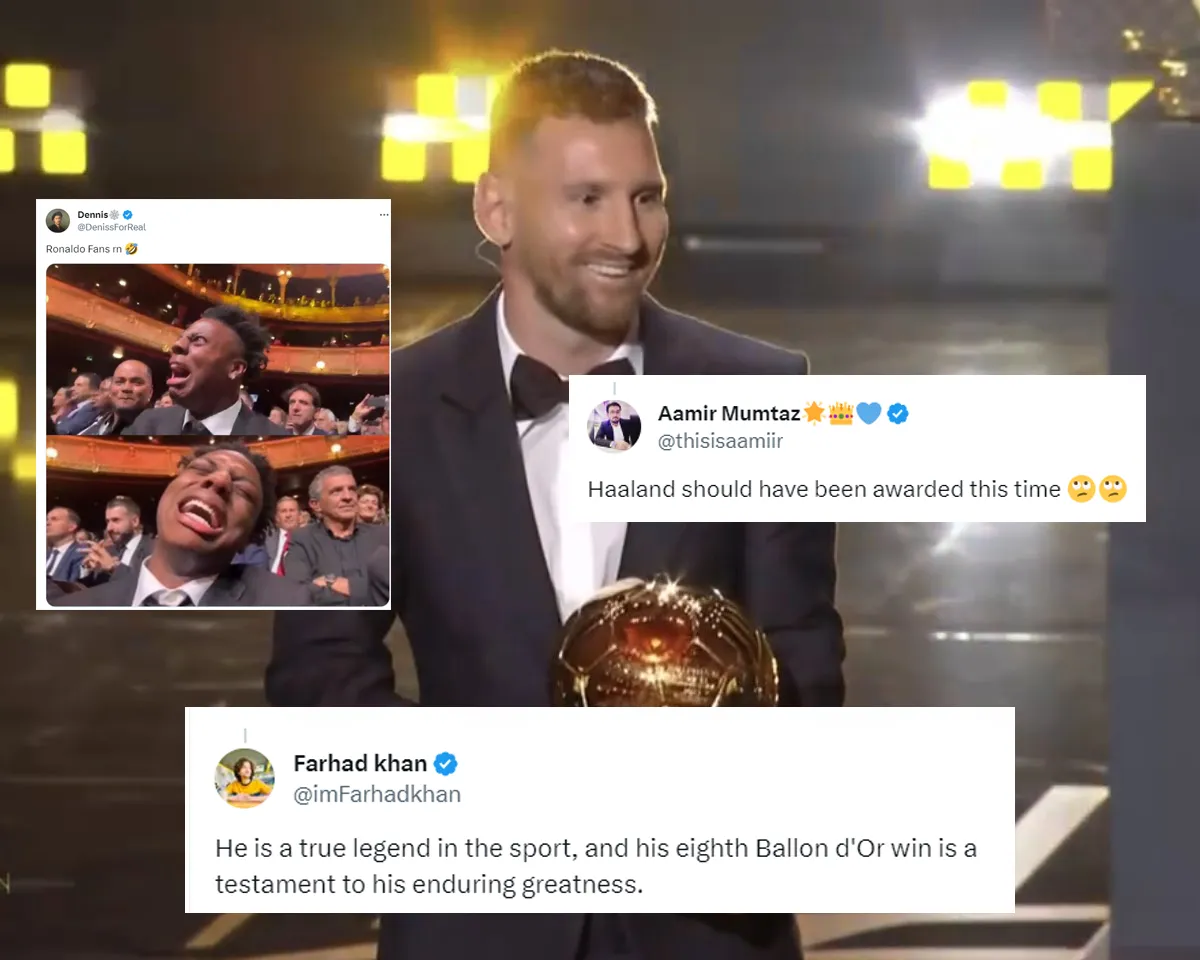 Lionel Messi created history on the 30th of October. The Argentine Football player won his record eighth Ballan d'Or award, the highest for a player in the history of Football. Messi has 3 awards more than any Football player in the world. Portugal's Cristiano Ronaldo is second on the list with 5 Ballon d'Or awards to his name. The achievement of Messi is insane.
Many consider the Argentine player to be the greatest player in the sport's history. To defend the tag, this award might be a catalyst. In fact, it represents the best Football player for an entire season. To be able to get the award eight times shows how brilliant the athlete is. The main reason behind Messi getting the award was his contribution to the Football World Cup 2022. 
Last year, Messi helped Argentina to win its third Football World Cup. It was the first win for the South American team at the highest level in the century. Messi played a big role in Argentina's win, where he netted 7 goals and assisted in 3 other goals. He was a beautiful playmaker and controlled the game very well. Watching him play was so good to the eyes. 
Erling Haaland and Kylian Mbappe finish behind Lionel Messi 
Messi won the Golden Ball award for his performance in the tournament. The Argentine captain was the second-highest goal scorer in the tournament. Along with that, Messi also helped Inter Miami to clinch their first title in the history of the Major League Soccer. His profile Messi was too big to not be considered for the win this time around. 
His competitors were Erling Haaland and Kylian Mbappe. Haaland had a tremendous season for Manchester City, where he scored 52 goals in 53 matches and won the treble, i.e., the FA Cup, the Champions League, and the Premier League. Mbappe played a key role in France reaching the final of the Football World Cup 2022, where he won the Golden Boot for his performance. 
Watch the announcement of Messi winning the award here: 
The moment when 🐐 was announced as the #BallonDor winner.

- Lionel Messi, the icon!pic.twitter.com/QNZOmBgeMe

— Mufaddal Vohra (@mufaddal_vohra) October 30, 2023
Here's how the fans reacted to Messi's win:
Goat 🐐 pic.twitter.com/r5SAV0IOym

— Sports With Bros (@brosswb) October 31, 2023
October 30, 2023
Messi is massive 🔥 pic.twitter.com/U58sg0TL0f

— Avinash P (@avinashparmar97) October 30, 2023
Ronaldo Fans rn 🤣 pic.twitter.com/61TkztmsJ4

— Dennis🕸 (@DenissForReal) October 30, 2023
Why Ronaldo was not there

— Mian Omer (@iam_mian7) October 30, 2023
Haaland should have been awarded this time 🙄🙄

— Aamir Mumtaz🌟👑💙 (@thisisaamiir) October 30, 2023
He is a true legend in the sport, and his eighth Ballon d'Or win is a testament to his enduring greatness.

— Farhad khan (@imFarhadkhan) October 30, 2023
He covered a long way to reach here.
Legend 💙

— cocomo (@SultanM45488238) October 30, 2023
Messi - The GOAT of football

— Vजय Sharमाँ (@vij7227) October 31, 2023
Kaise din aa gye h Messi ke bachho ke sath competition Krna pad rha h 🤣😂 competitor pta nhi kaha chle gye sab

— Pritam Pal (@PritamP79183130) October 31, 2023