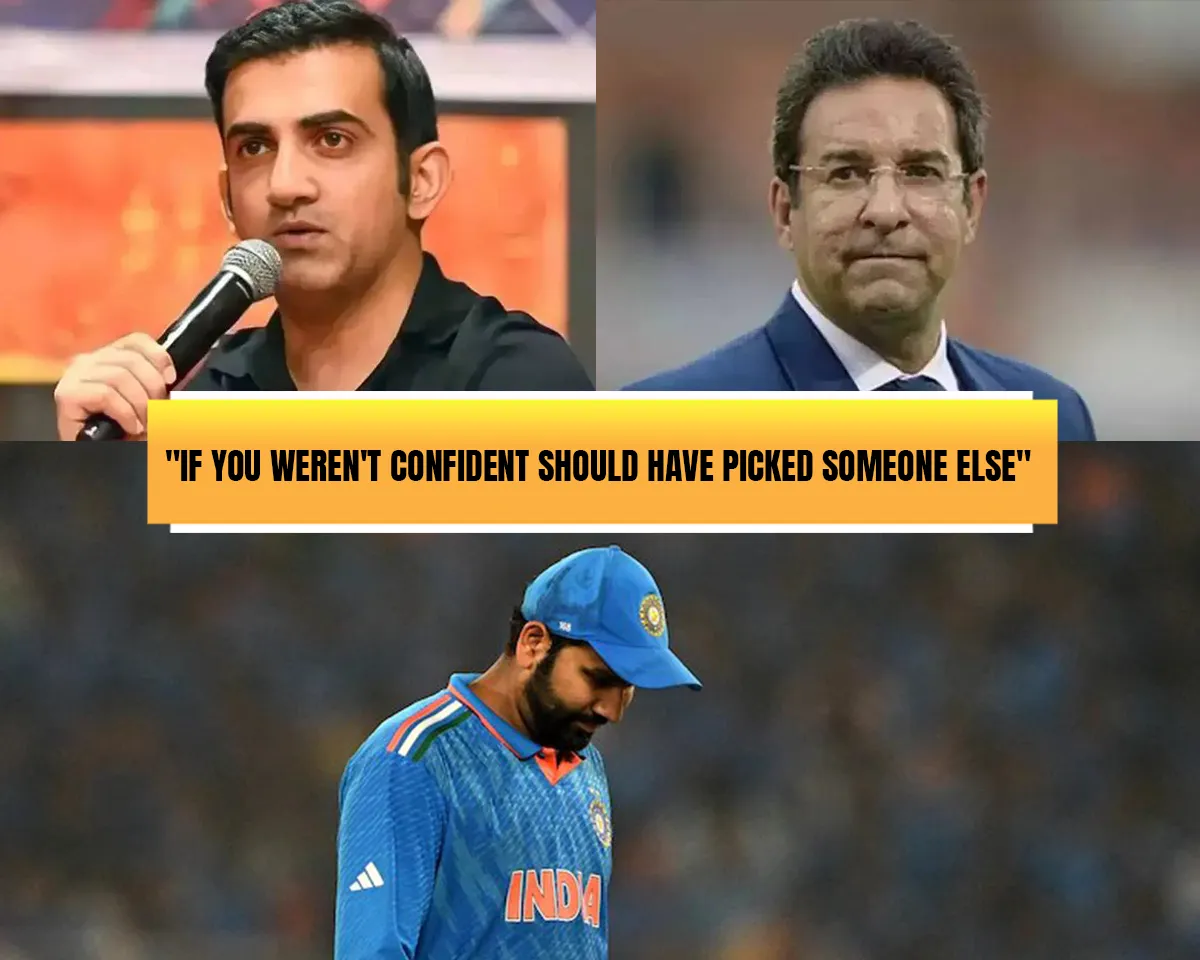 Team India failed to end their drought of winning a major international trophy as they lost to Australia in the final of the 2023 ODI World Cup. Rohit Sharma's side had a dream run throughout the tournament, but Australia proved why they earned the 'mighty' tag. A target of 241 was never going to be a challenging score and the visitors chased comfortably on the back of Travis Head's sensational century.
Despite home advantage, a formidable unit and a 10-game unbeaten streak, the Men in Blue failed to rise to the occasion. Now it's time for former cricketers and pundits to conduct a post-mortem on India's performance in the summit clash in Ahmedabad. Many analyses have already been done and now Gautam Gambhir and Wasim Akram have come up with a fresh point, criticising skipper Rohit's crucial decision during India's batting innings.
After Virat Kohli's departure in the 29th over, Suryakumar Yadav was expected to come out to bat at No.6. However, against a line-up that India followed throughout the competition, Ravindra Jadeja made a surprising entry. Suryakumar was picked as a specialist batter after Hardik Pandya was ruled out of the tournament. 
During an exclusive chat with Sportskeeda, Gambhir and Akram admitted that they were both surprised by the move. "I didn't understand why Jadeja was sent ahead of Suryakumar Yadav. Why was he demoted to No. 7? That was nowhere the right call for me," Gambhir opined. 
"I mean he (Suryakumar) is playing purely as a batter there. I could have understood the move if Hardik was there in the line-up," the former Pakistan pacer added. 
Gambhir feels Suryakumar was hindered from playing his natural game
The 2011 World Cup winner questioned why Suryakumar was picked if the management didn't have the confidence to play him at No.6. The former India opener believes SKY's demotion to No.7 has prevented him from playing aggressive cricket.
"Imagine if KL Rahul as batting with a certain temp with Kohli then it makes even more sense to sent Suryakumar in and ask him to play aggressive cricket, play his natural cricket because you still have Jadeja. It is very easy to say for an expert to say that Suryakumar struggled. But the player's mindset is that if he gets out the next batters are Mohammed Shami, Jasprit Bumrah, Siraj and Kuldeep. However, if he knows that the next batsman in is Jadeja then he would have had a different mindset. If you were not confident in Suryakumar at No. 6 then you might as well should have picked someone else," Gambhir said.