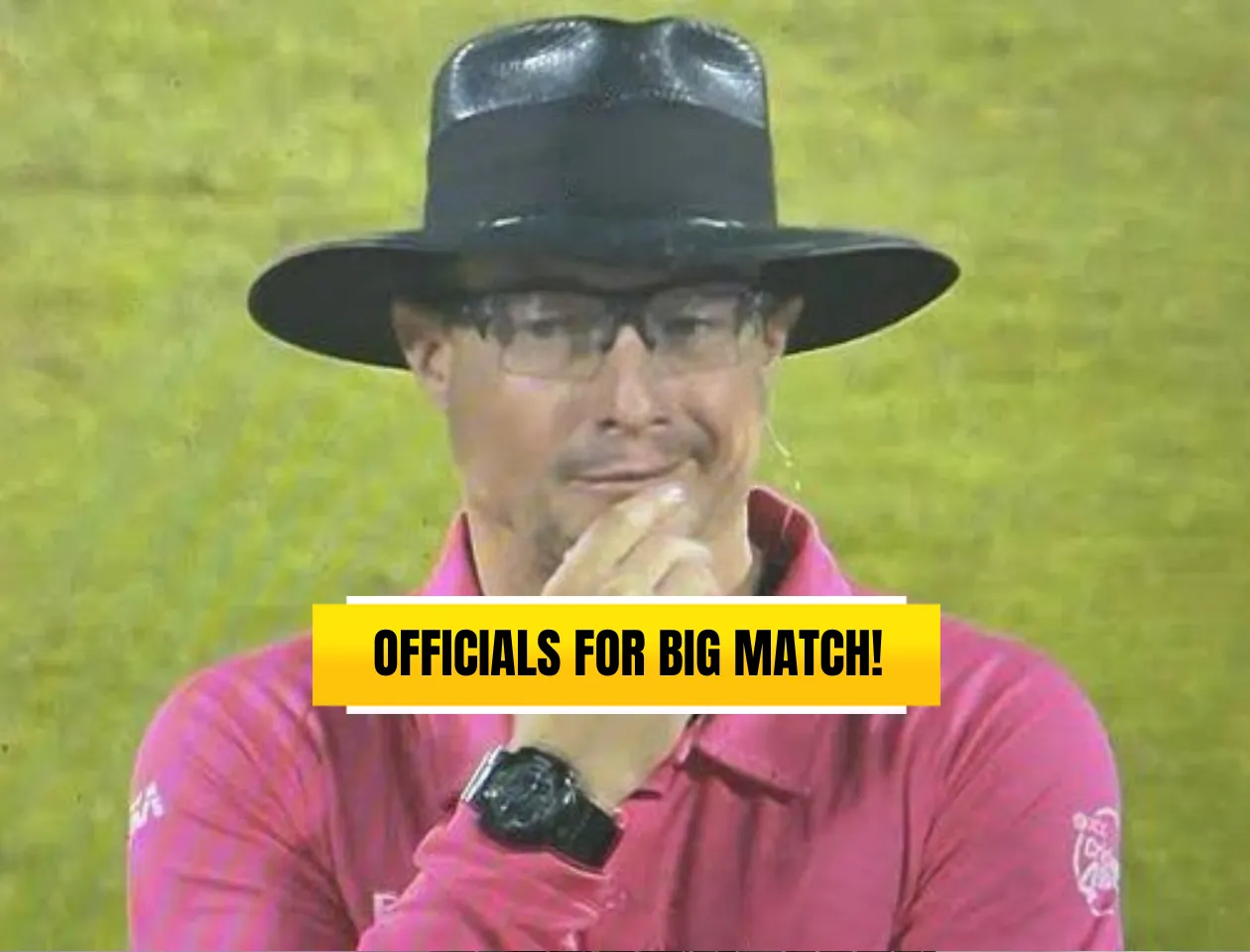 The International Cricket Board has announced the match officials for the final of the ODI World Cup 2023. The big match is set to take place in front of a packed house in the biggest cricket stadium. At Narendra Modi stadium in Ahmedabad, a record crowd is expected to grace the event. The final of the tournament will be treated as a spectacle rather than just a normal cricket match. 
For the big match, the apex board has announced the list of umpires and referees. A couple of umpires based in England, Richard Illingworth and Richard Kettleborough, are selected as the on-field umpires for the big match. The two umpires had also officiated the semifinal of the tournament earlier this week. They will now be a part of the final as well. 
While Illingworth was an on-field umpire for the first semifinal of the tournament between India and New Zealand at Wankhede Stadium in Mumbai on the 15th of November, Kettleborough was an on-field umpire for the second semifinal of the tournament between South Africa and Australia at Eden Gardens in Kolkata on the 16th of November. In Ahmedabad, the two umpires will officiate in a World Cup final for the first time. 
TV umpires and match referee for the final
Apart from the on-field umpires, the match will have other officials like the third umpire, the fourth umpire, and the match referee. Joel Wilson is set to be the third umpire for the big match. Chris Gaffaney, one of the most experienced umpires, is set to be the fourth umpire for the big match. Andrew Pycroft is set to be the match referee. 
Pycroft is one of the fewest officials based in Zimbabwe to have officiated a World Cup final. All the officials for the match are from neutral countries, as far as the teams playing in the match are concerned. No official for the match is from India or Australia. More than 130000 spectators are expected to grace the spectacle in Ahmedabad.