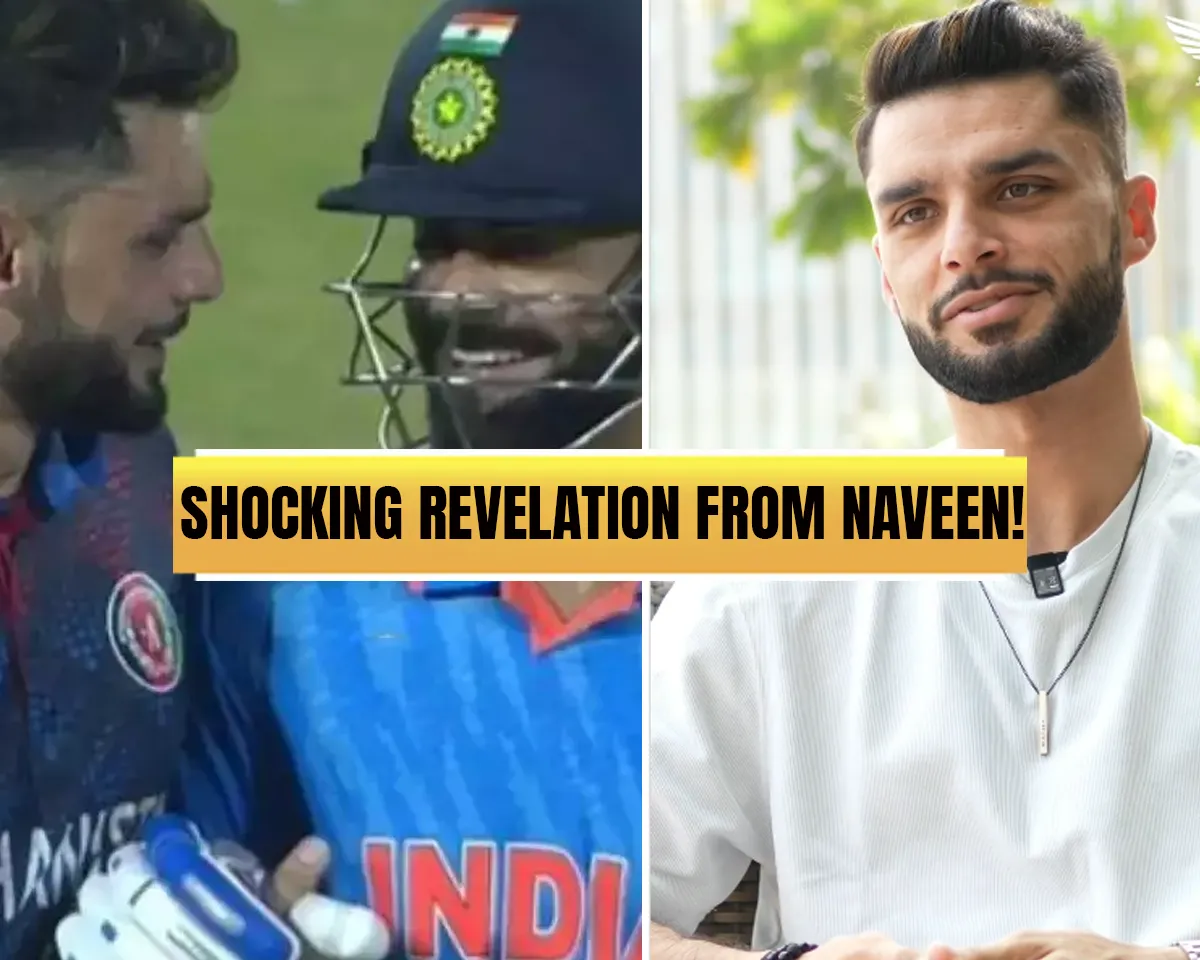 The star Afghanistan's pacer, Naveen-ul-Haq disclosed that it was Virat Kohli who took the initiative to mend fences and resolve the feud between them during the World Cup 2023. The reconciliation between Kohli and Naveen occurred in a heartwarming moment during the India vs. Afghanistan World Cup match on October 11. The origin of their dispute dates back to an IPL 2023 match between Kohli's Royal Challengers Bangalore and the Lucknow Super Giants. Tensions erupted during this game, resulting in a heated exchange that nearly escalated into a post-game confrontation, making it one of the most talked-about controversies of the IPL season.
The hostility reached a peaceful resolution when Kohli and Naveen exhibited sportsmanship and mutual respect at the Arun Jaitley Stadium in Delhi. As Rohit Sharma concluded his innings and returned to the pavilion, Naveen approached Kohli. The two exchanged handshakes, smiles, and a hug, symbolizing the end of their differences. This gesture was warmly embraced by the crowd and commentators, with Ravi Shastri making a lighthearted comment on the air about the reconciliation. In an interview with Lucknow Supergiants, the Afghan pacer initially expressed gratitude for the support they received in India, likening it to a home away from home.
"We got support in every game apart from that one game against India. Rather than that, we got a home kind of a feeling," said Naveen.
Check out the post below: 
He told me lets finish it: Naveen-ul-Haq
Naveen subsequently disclosed Kohli's desire to resolve their feud and shared details on how they put the matter behind them. The pacer also mentioned that the India star assured him it would be the final instance of hearing his name negatively, and henceforth, the crowd would support him. In fact, during one of his matches against England as soon as he took the wicket of Joe Root, the crowd started cheering his name loudly.
"He told me 'let's finish it.' I said yeah let's finish it. We laughed about it, we hugged and moved on. He also said that after this you won't hear my name. You will only hear support from the crowd," said Naveen.