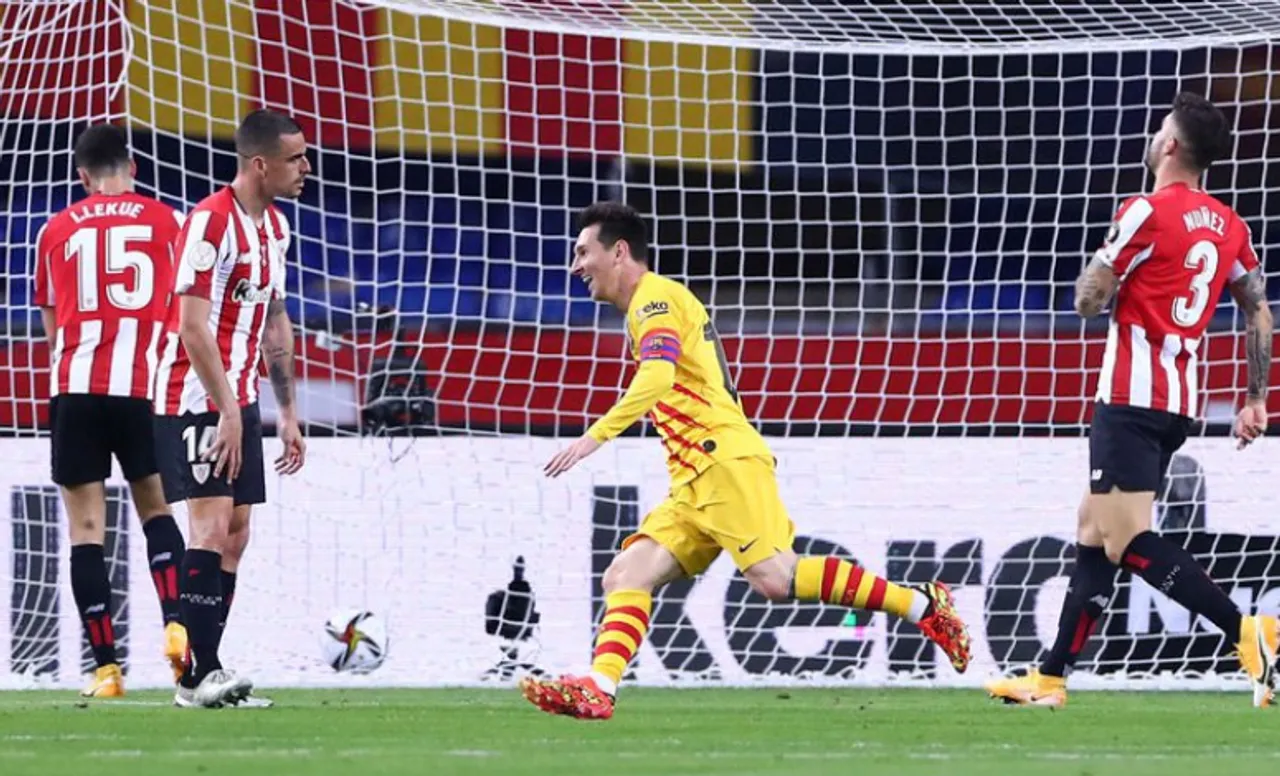 A stunning effort from Lionel Messi helped Barcelona win their seventh Copa del Rey title. Messi was at his destructive best and scored twice, including a solo goal as Barcelona crushed Athletic Bilbao 4-0 in an emphatic win. This was Bilbao's second final loss in two weeks.
With reports of Messi parting ways with Barcelona circulating, this could well be Messi's last trophy in Barcelona colours.
"It's very special to be captain of this team where I have spent my whole life and very special to be able to lift this cup," Messi said.
Post the victory, Barcelona president Joan Laporta said that he is very confident of Lionel Messi staying at the club.
"Leo is the best player in the world and has a very strong bond with the club. I'm convinced he wants to stay and we'll do everything in our hands to make sure he does. "Today he could see he is backed up by a great team who are capable of playing beautiful football," Laporta told reporters.
Messi gave no hints about his future with Barcelona but commended his team for winning the title after a terrible start.
"We struggled to get going in the first half of the season and lost a lot of points by being naive but then we got a lot stronger, started playing really well and got ourselves back into the fight," he said.
Barcelona coach Ronald Koeman paid his tribute to Messi and also lauded Dutch midfielder De jong, for his stellar show in the match.
"Leo has spent years demonstrating that he is the best player in the world and he was very effective today although we should also highlight what Frenkie did as well as the rest of the team," he added. "We played at an extraordinary level tonight and we deserve this Cup."
Also read why Hansi Flick wants to leave Bayern
Follow SKY247.net for all the latest cricket, football, and other sports news from all parts of the world.