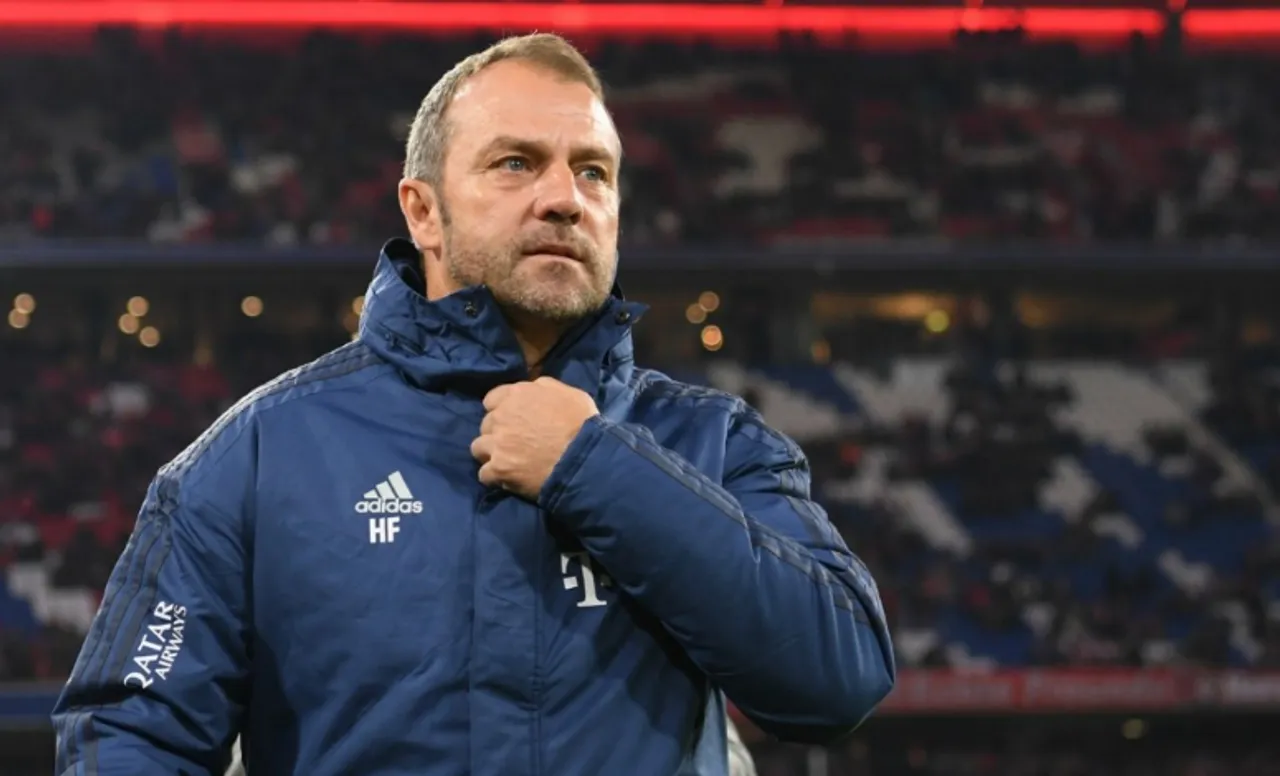 Bayern Munich head coach Hansi Flick has confirmed that he will step down from his post at the end of this season. Bayern has been doing reasonably well under Flick and won six titles over the last 12 months. However, Flick seems to have made up his mind and wants the club to release him from the contract that expires in 2023.
The 56 year-old revealed that he has informed the club about his plans. He further expressed his gratitude to the club for allowing him to manage Bayern.
"I told the team that I informed the club during the week that I want out of my contract at the end of the season," Flick said. "It was not an easy decision for me. It was important that the team heard it from me. I want to give my thanks and compliments to the club for giving me the opportunity to coach such a team."
Of late, there are speculations of Hansi Flick taking charge as the head coach of the German national football team. Joachim Loew is set to step down as the coach of the German football team after the Euro 2020 final and Flick is the most obvious choice to replace him.
He was Loew's assistant coach during Germany's world cup triumph in Brazil. Flick, however, has denied any such claims. He said that the chance to succeed Loew is a golden opportunity that anyone would take but his call to leave Bayern is his personal decision.
Bayern was knocked out of the Champions League by Paris Saint-Germain in the quarter-finals.
Follow SKY247.net for all the latest cricket, football, and other sports news from all parts of the world.