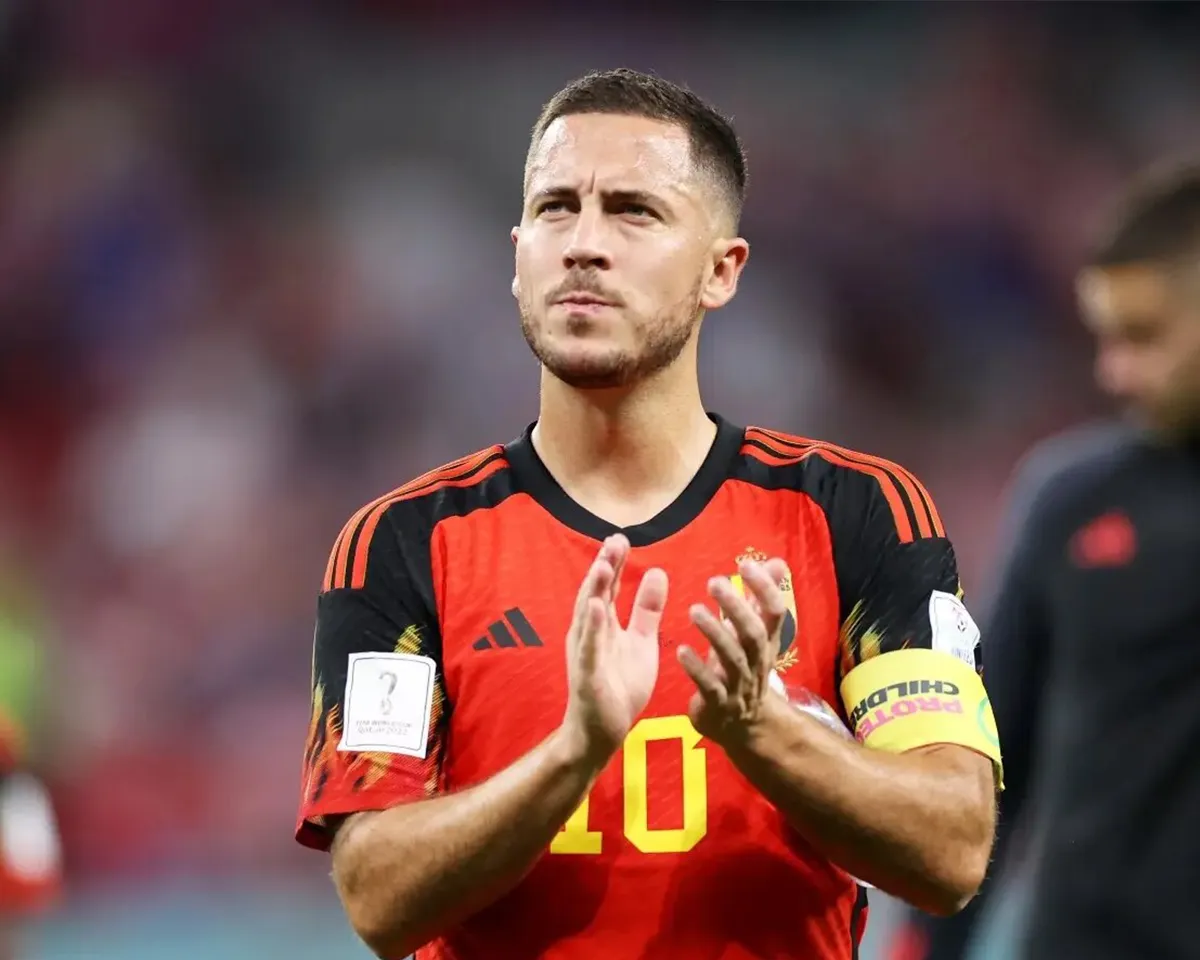 Belgian stalwart, who won the hearts of millions of football fans with his exceptional dribbling skills and goal-scoring prowess, has announced his retirement from professional football at the age of 32. After making more than 700 professional appearances, the former Chelsea and Real Madrid superstar has called time on an illustrious career that spanned over 16 years.
"You must listen to yourself and say stop at the right time. After 16 years and more than 700 matches played, I have decided to end my career as a professional footballer. I was able to realise my dream, I have played and had fun on many pitches around the world," Hazard wrote on Instagram on Tuesday (October 10) afternoon. 
Regarded as one of the best footballers to feature in the Premier League, Hazard has been suffering a string of injuries since his move to Real Madrid in 2019. His stint with the Spanish club was short-lived, with just 76 appearances over four seasons. However, at Chelsea, where his career flourished, Hazard was tremendous.
Hazard draws curtains after decorating his illustrious career
The attacking winger and midfielder helped the West London-based club secure two Premier League titles in 2015 and 2017. He also played a key role in their FA Cup victory in 2018, and the English League Cup in 2015. Hazard, who began his senior career with Ligue 1 club Lille in 2007 at the age of 16, was named the Footballer of the Year in England in 2015. He was recognised as Player of the Year in 2014/15, 2011/12 and 2010/11.
Hazard, who began his senior career with Ligue 1 club Lille in 2007 at the age of 16, represented Belgium in three World Cups and two European Championships. He earned 126 caps for his country, scoring 33 goals. Following Belgium's exit from the 2022 World Cup, Hazard announced his retirement from international football.
"A special thank you to my family, my friends, my advisors and the people who have been close to me in good times and bad. Finally, a huge thank you to you, my fans, who have followed me for all these years and for your encouragement everywhere I have played. Now is the time to enjoy my loved ones and have new experiences. See you off the field soon my friends," Hazard concluded his post. 
Here's how fans reacted to Eden Hazard's retirement: 
Will be very hard to replace him

— Breeze (@Breeze39046531) October 10, 2023
Thankyou Eden Hazard. The memory will live forever!

— WiseLending.com (@Wise_Lending) October 10, 2023
Sad day. One of the greats of his generation. Chelsea & Premier League legend. Incredible talent. Arguably Chelsea's greatest ever player ability wise. Enjoy retirement, Eden 🤝🏼💙

— Romford Tipster - Betting - Football & Horse Tips (@RomfordTipster) October 10, 2023
Was not meant to be this way... But all the best

— Emperor Of Ondo (@xinorino) October 10, 2023
If you love good football then you enjoyed Eden Hazard. Don't let the last few years fool you, he's going down as one of the greatest ❤️ pic.twitter.com/4nxE6onGhz

— Adv Deepali Lakra (@Deepali_lakra) October 10, 2023
It hurts💔🤕
Would have loved to see him have a last dance in a blue shirt

— Pretty Gold (@PrettyGold555) October 10, 2023
All memories in Chelsea shirt
Madrid was a waste of time

— L A B A M B A (@DjSimass) October 10, 2023
Was a joy to watch, one of the best I've ever seen, was lucky to watch him week in week out

— CH (@Chewson1234) October 10, 2023
Thank you legend 🔥

— Pruthvi raj Yadav (@Pruthvi72771006) October 10, 2023
What a phenomenal player he was. He'll truly be missed

— TuchelEra (@thetruechelsea1) October 10, 2023
We can't replace him 😢 pic.twitter.com/z6jM3UOh5j

— 𝐉𝐄𝐑𝐑𝐘 (@badboy_jerry) October 10, 2023
Football has lost a special player 😢 pic.twitter.com/ANQC7URBUH

— 𝐉𝐄𝐑𝐑𝐘 (@badboy_jerry) October 10, 2023