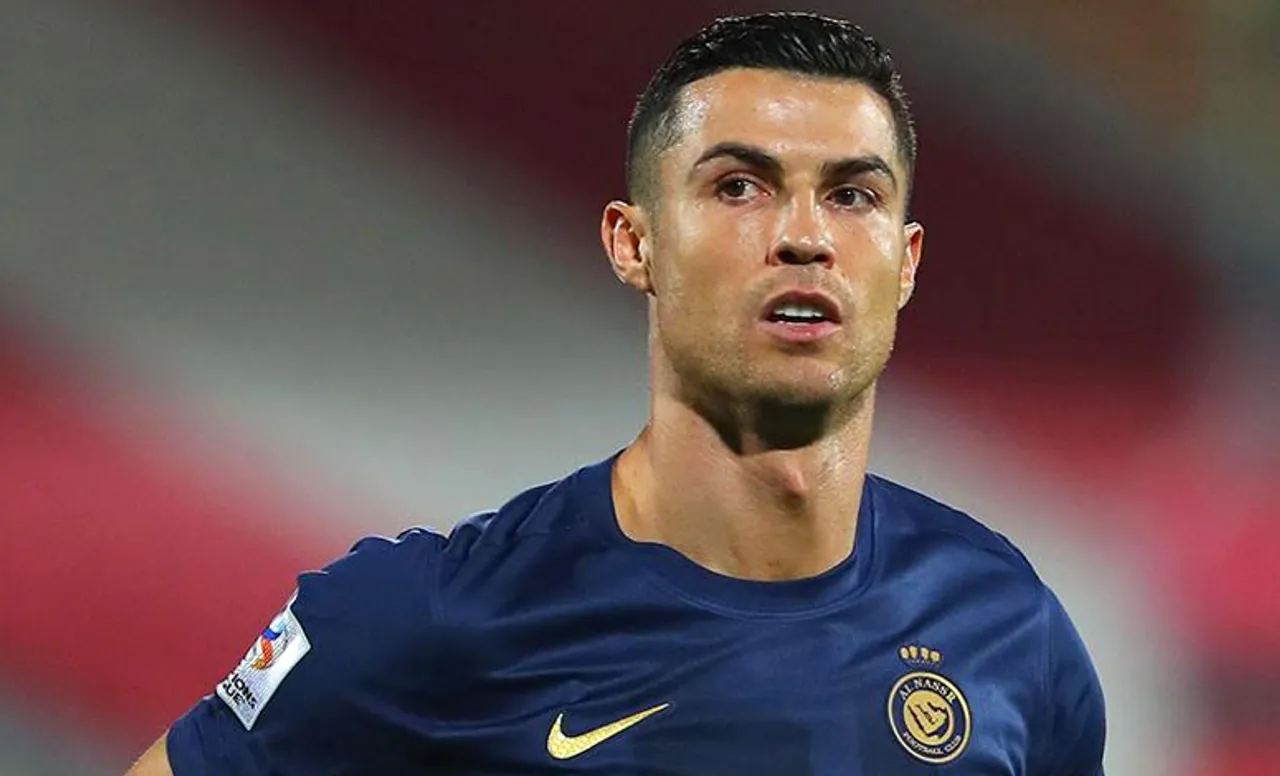 The star player of Al-Nassr Cristiano Ronaldo has taken to his Instagram story to inspire his teammates ahead of their King Cup of Champions match against Ohod on September 25. Under the guidance of their manager, Luis Castro, Al-Nassr is on a winning streak, having won six games in various competitions, including a crucial 4-3 victory against Al-Alhi in the Saudi Pro League on September 22.
Ronaldo has been a standout performer, scoring nine goals and providing five assists in just eight games this season. However, he is expected to be rested for the Ohod match at Prince Abdullah Al-Faisal Stadium. The 38-year-old footballer took to Instagram and motivated his teammate by putting a story about the Al-Nassr team stating "Good luck team! (Al-Nassr)."
Al-Nassr is the clear favourite in this encounter, sitting fifth in the Saudi Pro League with five wins and two draws in seven games. In contrast, Ohod is struggling, positioned 16th in the Saudi Division 1. This situation allows Castro the opportunity to give Ronaldo a break, despite his remarkable start to the season.
Cristiano Ronaldo has conveyed his desire to retire with Al-Nassr
Cristiano Ronaldo, who joined Al-Nassr in January on a two-and-a-half-year contract, has reportedly expressed his intention to retire at the club, as revealed by Saudi journalist Abdulaziz Al-Osaimi. This move surprised many as it marked Ronaldo's first departure from European club football during his illustrious career. Some critics suggested it was an easier choice for Ronaldo as he entered the later stages of his career.
However, Ronaldo's impact on Saudi football, both on and off the field, has been significant. He has attracted global attention to the Saudi Pro League and influenced other world-class players like Neymar, Karim Benzema, and N'Golo Kante to follow suit and play in the Middle East. Ronaldo has impressed fans with his stellar performances at Al-Nassr, amassing 23 goals and seven assists in 27 games across competitions. With his influence, it seems likely that he will soon add a trophy to his collection with Al-Nassr.
As of now, Ronaldo has less than a year remaining on his current contract, leaving the question of whether he will extend his stay to finish his career with Al-Nassr up in the air.