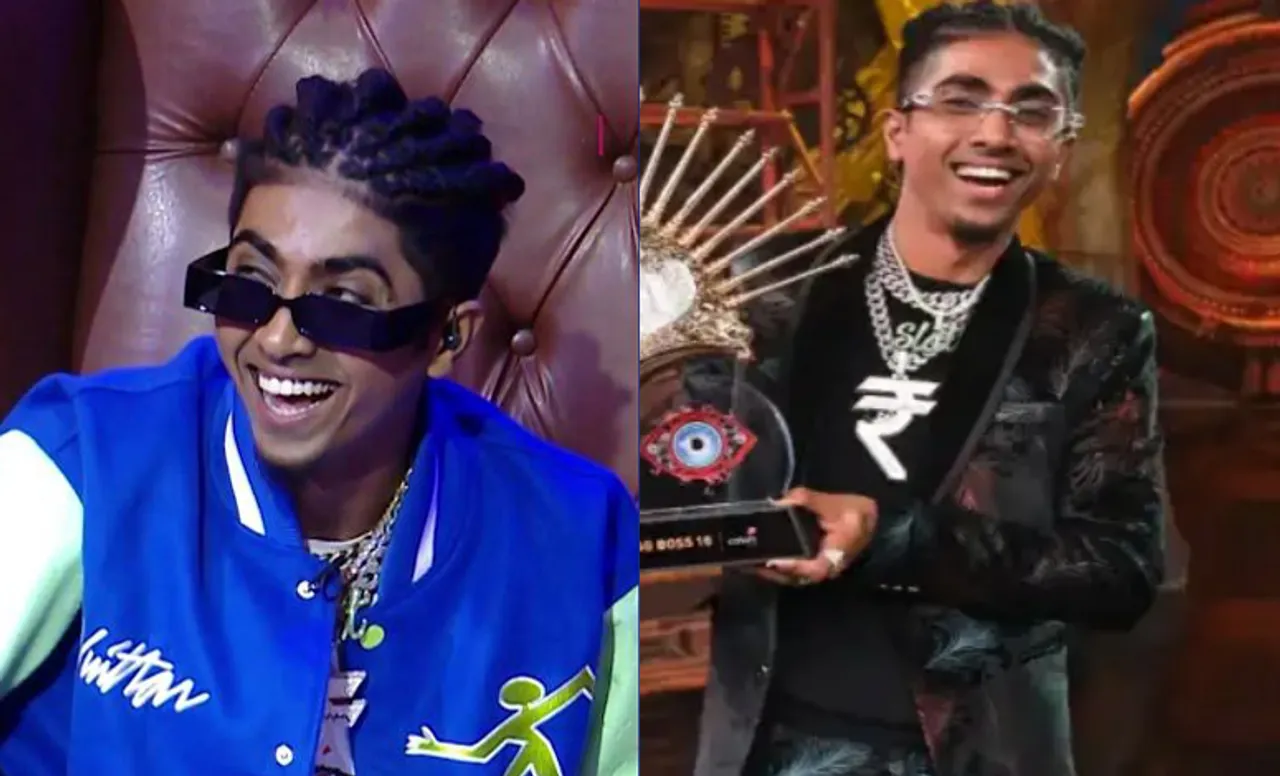 Popular rapper MC Stan recently made an appearance as a guest on the reality game show 'Playground Season 2'. The show features top digital creators competing in various gaming and entertainment challenges to win the title. The rapper shared his experience of meeting the contestants and how he could relate to their situation as he was recently a part of the reality show 'Bigg Boss 16'.
During his appearance on the show, MC Stan participated in various fun activities with the contestants. The rapper also shared some of his quirky phrases with the participants and grooved on his rap beats. Sharing his experience, MC Stan said, "I felt happy to meet all the contestants of 'Playground S2'. I myself have been in a similar situation recently being a part of a reality TV show, wherein I was a contestant, and we had our own challenges."
As a recent winner of 'Bigg Boss 16', MC Stan spoke about how hard work and dedication help in winning the game. He stated, "At the end of the day, it's your passion, hard work, attitude, and audience love that helps you stand out and win the title. I was very excited to be on the sets, indulging in some games alongside the contestants."
Star YouTubers also attended the final
The reality game show 'Playground Season 2' has Ashish Chanchlani, Harsh Beniwal, Carry Minati, Triggered Insaan, and Scout as mentors leading five teams. The viewers get to enjoy watching top digital creators compete against each other and survive through various challenges to win the title.
MC Stan's appearance on the show not only provided entertainment for the audience but also inspired the contestants. His experience as a recent reality show winner and a participant in similar challenges helped the contestants understand the importance of hard work, dedication, and audience love.
MC Stan's appearance on 'Playground Season 2' provided an exciting and entertaining experience for the viewers. His presence on the show inspired the contestants and helped them understand the importance of passion, hard work, and dedication. MC Stan's words of wisdom and quirky phrases will undoubtedly be remembered by the contestants and the audience for a long time to come.