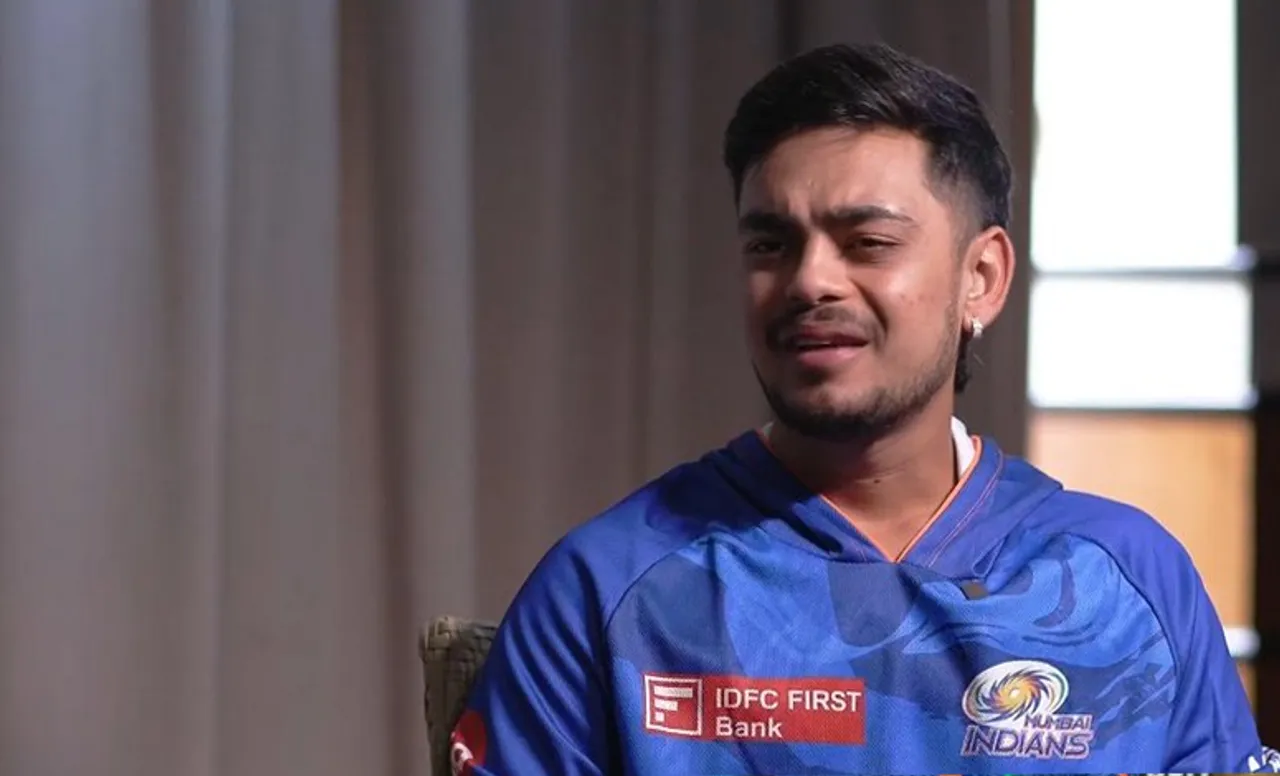 Ishan Kishan has sided with Virat Kohli following Rohit Sharma's jab at the former RCB captain on the anchor's function in T20 cricket. In the shortest format, Virat had always prioritised anchoring the innings, while Rohit recently disregarded the necessity and usefulness of an anchor.
In the Indian Premier League 2023, Kohli's method of batting frequently resulted in criticism. He was charged with throwing away too many balls, which led to RCB losing crucial games. What was being said about the great batter didn't worry him, and he carried on playing cricket in his preferred manner. Rohit, on the other hand, has recently changed his strategy. He targets the bowlers right away since, in his opinion, strike rate is important in this type of game.
Ishan, however, disagrees with this viewpoint. The left-handed hitter declined to support average and strike rate in T20 format. "Strike rate and average are overrated in T20 Cricket. They don't take into account the match situation. Playing according to match situation is the most important. You've to take risks in a high run chase, but when the pitch is tricky like Lucknow, there's no role of 250 Strike Rate there. If you are chasing 140-150 on a tough pitch, then 200 or 250 strike rate is not needed," he said.
Ishan Kishan recently surpassed 2000 IPL runs
Ishan Kishan, the opening batsman for the Mumbai Indians, has amassed 2,000 runs for the team in the Indian Premier League (IPL). In the IPL 2023 Eliminator match against Lucknow Super Giants at the MA Chidambaram Stadium in Chennai, Kishan reached the milestone after he finished his tenth run. To enter the playoffs, MI had previously finished fourth in the league stage with 16 points.
Kishan has 1,990 runs for MI at an average of 31.58 before the game, smashing 14 fifties with a highest score of 99. After Rohit Sharma, Kieron Pollard (3,412), Suryakumar Yadav (2,547), Ambati Rayudu (2,416), and Sachin Tendulkar (2,334), Kishan is now MI's sixth batter to reach the 2,000-run mark.
Here's how fans reacted:
KL Rahul Lite

— Allwyn Mendonca (@mendonca_allwyn) May 26, 2023
That's why he play 20(21) like knock
So nor he rates average nor strike rate

— Rahul (@thewon77) May 26, 2023
Ishan 16 crore lagaye hai tumpe, aisi bakchodi band karo

— Mukesh Ambani (Parody) (@AmbaniHu) May 26, 2023
SKY ko bhi ye baat samjhao 🥺😞. Wo bechara kharab pitch par bhi high strike rate and avg ke saath khelta hai.

— Ðþåk_Ä_ß_🇮🇳 (@jie_kaox) May 26, 2023
Maintaining a Strike rate of 130 along with 50+ average in T20 cricket is not everyones cup of tea👑

— Yash Chelmel (@ChelmelYash) May 26, 2023
Ishan Kishan has matured a lot with time ☺️🧿 pic.twitter.com/tEgDVTb8DX

— Bhupender Thakur (@MisterBeeTee) May 26, 2023
May 26, 2023
As if with the approach he mentioning he scores 100 in each game & win all

— Ishaan Meet (@ishaanmeet) May 26, 2023