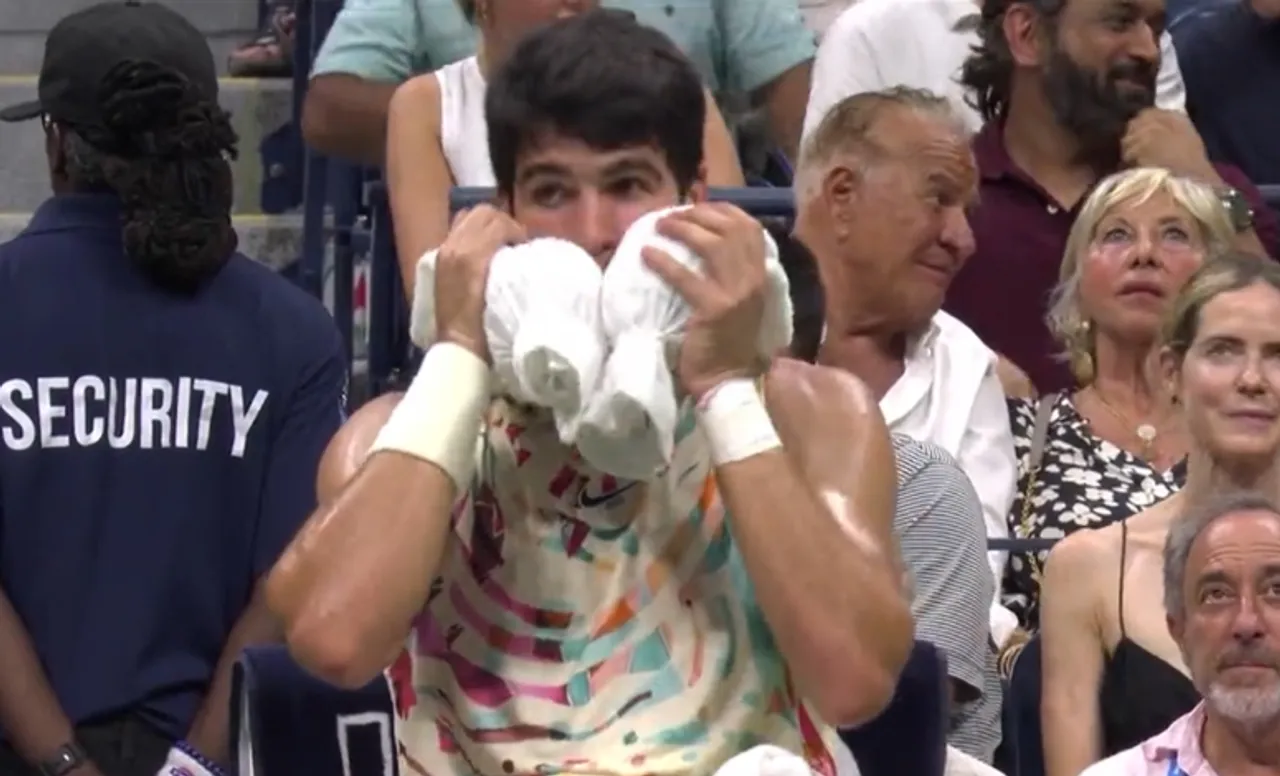 Carlos Alacaraz registered a comfortable 6-3, 6-2, 6-4 victory against Alexander Zverev in the quarter-final of the ongoing US Open at the Arthur Ashe Stadium. With this win, he is now set to play against Daniil Medvedev in teh semi-final on 9 September 2023. 
But, during his quarter-final clash, a video went viral where the former Team India skipper, MS Dhoni was seen enjoying the match from the stands. Seeing that, fans went crazy and shared their views on social media. 
Here is the shared video:
The MS Dhoni cameo during the US Open Quarter Finals.pic.twitter.com/Dfys7nafpI

— Mufaddal Vohra (@mufaddal_vohra) September 7, 2023
"Here I've played just one match that has gone to four sets." - Carlos Alcaraz
After the win over Zverev, the number one-ranked Tennis player said that he is very comfortable playing in this court and looking forward to his clash with Medvedev. Alcaraz said: I'm very, very comfortable playing in this court, playing here in New York. I am showing my best level here. Last year was very tough, since the fourth round I played five sets . Here I've played just one match that has gone to four sets. I feel great physically and I'm ready to play a great battle with Medvedev in the semi-finals."
"Last matches that I played against Daniil I played a tactical game played perfectly. I did pretty well all the things that I had to do against him, so I think my game suits pretty well against that type of opponent like Daniil. So I'm going to try to do the same things that I did, for example, in Indian Wells and in Wimbledon, and hopefully to get the win and play the same level that I played in that matches," he further added.
Meanwhile, if he manages to win the semi-final, then he is most likely to face Novak Djokovic once again in teh final and regarding that, he said: "It's closer than at the beginning of the tournament. We're just one match from that potential final. It could be great... but both of us have really tough semi-finals. So let's see. Obviously, both of us are looking for that potential final."