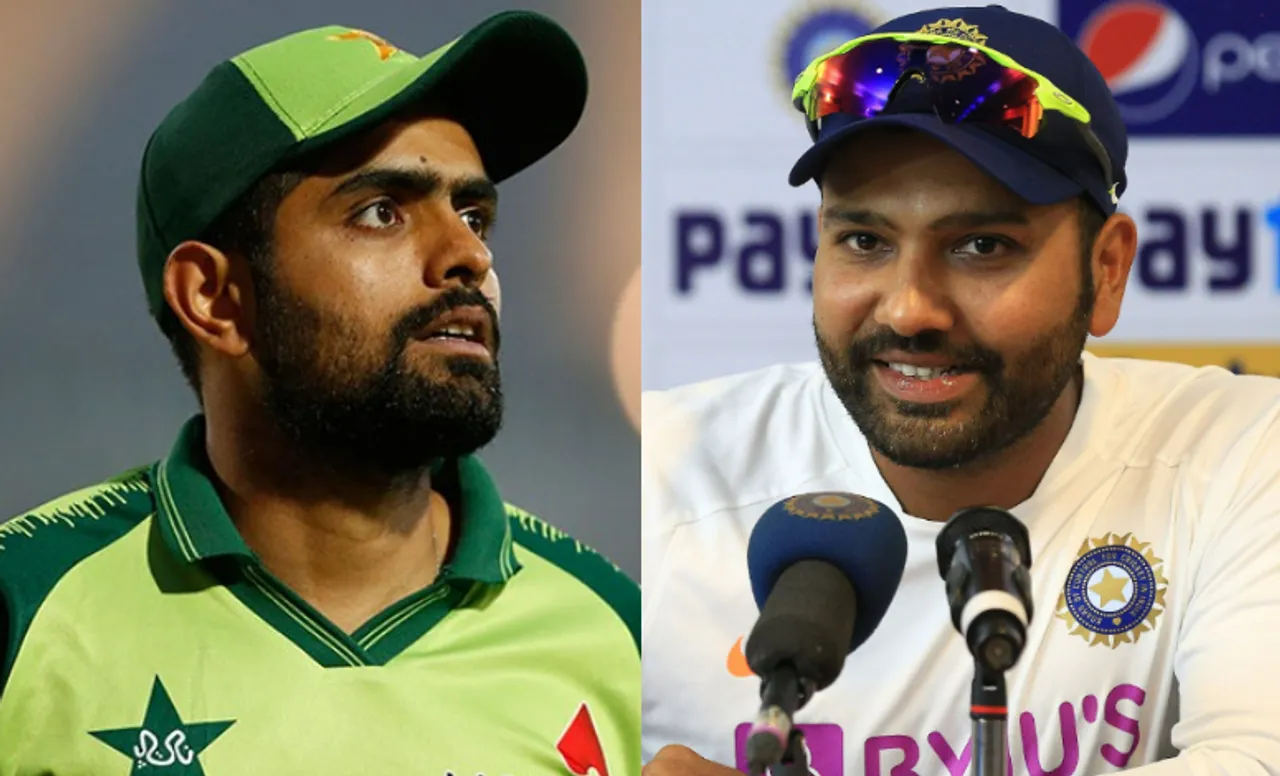 Rohit Sharma failed to guide team India to victory in the third Test of the ongoing Border-Gavaskar Trophy in Indore. In both innings of the match, the Indian batter failed miserably against the Aussie spinners. But, the pitch in Indore has been in the headlines since day one as the ball was turning from the first over itself.
After the match, Rohit came up with a comment regarding Pakistan as most of the Test matches are not going to the fifth day, especially in India. He said that contest between the bat and ball needs to be entertaining in a Test rather than being concerned about how long the match is being lasted.
"I don't think it's a way to put pressure on our batters." - Rohit Sharma
Rohit Sharma said: "What can I say about that. People have to play well for the game to last for 5 days. Games are not lasting for 5 days even outside India. Yesterday in South Africa, the game got over within 3 days... Australia as well in the first Test match. So it's about skills... people have to adapt with skills. If the pitches are helping the bowlers, batters need to try and test their skills. It is not about always making sure that we are playing on flat pitches and then the results don't come. In Pakistan, three Test matches were played. People were saying it has become so boring. We are making it interesting for you guys."
He also claimed that they have decided to play on these kinds of surfaces even before the series. "At the start of the series we decided what do to and which type of pitches we want to play on. And this was a collective call that we want to play on such wickets. I don't think it's a way to put pressure on our batters. When we win, everything looks hunky-dory; there isn't much discussion about the batting. It's when we lose that these things come to light. We also know that we can face challenges too but we are ready for it," Rohit concluded.
Hearing such comments, fans came up with some funny tweets to troll Pakistan on the social media platform:
Pakistan ko kyu ragda

— Nv (@Hebsekk) March 3, 2023
Pakistan ki lene ke liye.. dil se thank you 😂😂

— Aditya (@aditya10on9) March 3, 2023
Isko kon batayei ki aise matches interesting nhi hotei hai😭😭😭

— crickush 🤧|| (@KushMsdhonifan) March 3, 2023
Making things interesting ke chakkar mein apan log hi nippat rhe hai.

— Prateek (@Prateek07042011) March 3, 2023
Aisi situation mein ham kyon agay aa jatay hai🙄

— Asad 🇵🇰 (@Asadullah104293) March 3, 2023
last line. 👌🤣

— Aditya Saha (@Adityakrsaha) March 3, 2023
Bodied Pakistan 🤣

— HÊÑRY (@AtanuM07) March 3, 2023
Why he isn't talking about EngvsNz, that wasn't boring

— Mr Om🌬️ (@MrOm14852020) March 3, 2023
Pakistan To #RohitSharma: pic.twitter.com/pPTuxSvmLx

— Oggy 💙 (@SirOggyBilla) March 3, 2023