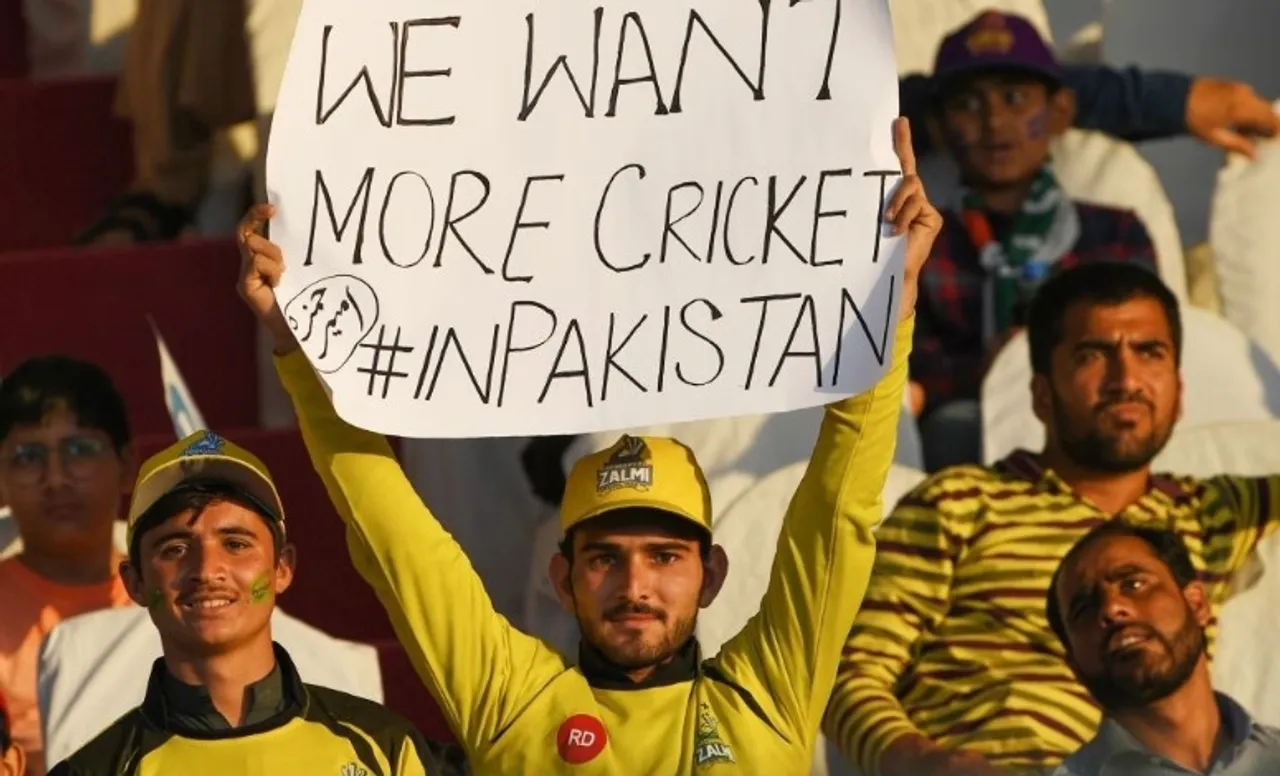 If reports are to be believed, the Abu Dhabi government has asked the PCB to ensure that everyone involved in the PSL gets vaccinated before they arrive in Abu Dhabi. This has put the fate of Pakistan Super League in jeopardy as getting the everyone vaccinated in such less time is a massive ask.
There are also some reports suggesting that PCB once again is considering Karachi as a venue to host the remaining matches of PSL-6. However, given the COVID-19 situation, that also seems highly unlikely.
The flights booked for the teams' departure to UAE on May 22 have also been cancelled. The PCB and the franchises will get together in a virtual meeting today to decide the next course of action.
It's very likely that PCB will postpone the tournament till September. Pakistan would have finished their West Indies tour by 24th August and their next series will be against England in October. This will give PCB ample time to complete the remainder of the tournament. By that time, the board can expect the COVID-19 situation to improve as well.
Also read: PCB yet to confirm Abu Dhabi as the host for remainder of PSL-6 - Sky247 Blog
Hosting the PSL in Abu Dhabi had several issues, First and foremost, with just a week and a half to go and with all the quarantine restrictions, it's very difficult for the PCB to restart the tournament on the pre-decided date of June 1. Even the slightest delay would have forced the organisers to conduct two matches in a day to complete the tournament in time, considering the fact that Pakistan has to leave for England on June 23. Given the humid conditions of the Middle East, this would have taken a toll on the players.
The Pakistan Super League was postponed in March after a series of COVID-19 cases in the bubble. PCB is set to suffer huge financial losses if the tournament doesn't go ahead this year. Thus, the board was keen to finish the tournament in June at the National Stadium in Karachi. However, a sudden surge in COVID-19 cases in Pakistan dented their plans and the National Command Operation Centre advised the board to move the tournament out of Karachi to UAE after which the PCB approached ECB. The decision on the fate of PSL will be announced later today.
Follow SKY247.net for all the latest cricket, football, and other sports news from all parts of the world.