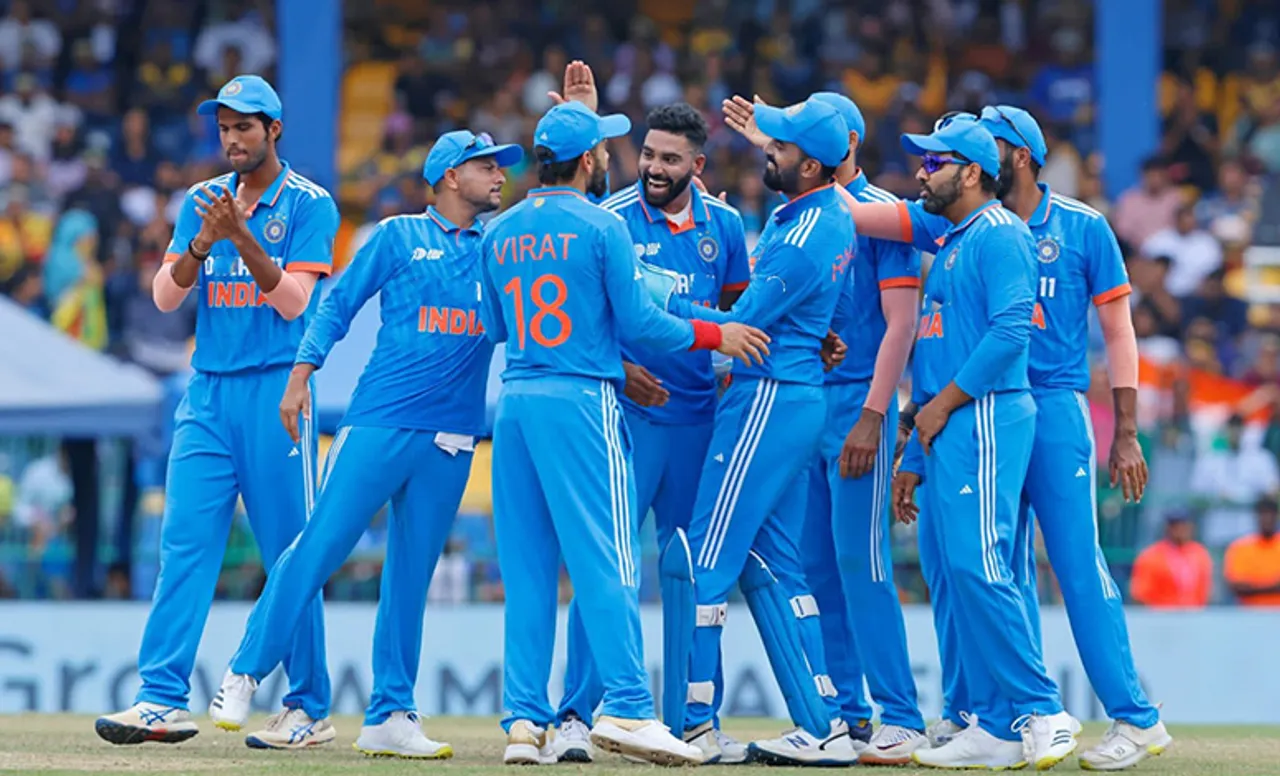 The 2023 ODI World Cup will be held in India. When it comes to the prize money that will be distributed after the tournament, there are some astronomical numbers on show. An overall purse of 10 Million USD has been announced as prize money for the tournament that will be held in India. When it comes to the winners they are set to receive 4 million of the 10 million total prize pool.
The final of the tourment is set to be played in front of a capacity crowd at the Narendra Modi Stadium in Ahmedabad. When it comes to the format of the tournament, it is similar to the 2019 World Cup where it will be played in the form of a round-robin. All 10 teams will face each other once in the tournament.
Here is the breakdown of prize money
The breakdown of prize money allocations is as follows:
| | | |
| --- | --- | --- |
| Stage | Rate US$ | Total US$ |
| Winner (1) | 4,000,000 | 4,000,000 |
| Runner-up (1) | 2,000,000 | 2,000,000 |
| Losing Semi-Finalist (2) | 800,000 | 1,600,000 |
| Teams eliminated after group stage (6) | 100,000 | 600,000 |
| Winner of each group stage match (45) | 40,000 | 1,800,000 |
| Total | | 10,000,000 |
The top four teams on the points table will get into the semi-finals. In the Group Stage, there is a lot of money to be made there are well. Teams will get USD 40,000 for every victory. At the end of the Group Stage, teams that will not be able to reach the knockouts will each get USD 100,000. This will be the 13th edition of the World Cup. England are defending Champions from the 2019 edition.
India last won the ODI World Cup in 2011
When it comes to Australia, they have been one of the most consistent sides in the World Cup and have won five editions. A lot of countries overseas have got a fair idea of Indian conditions because of the Indian Premier League (IPL) and also due to doing a lot of India tours. For India on the other hand it will be another chance to win the World Cup on home soil just like they did in 2011.
Ten venues will be in play to host the games and it will be a very interesting World Cup to watch. All sides will be wanting to do their best in the big tournament in India. It is time for cricket fans to fasten their seat belts.
Let us take a look at the reactions on Twitter:
Bhaijaan iska bhi alag pressure agaya hai😭😭😭😭😭

— 💎💎Shreyas-F-Iyer🔥🔥 (@Shubh16011) September 22, 2023
Feel for West indies

— Altaf Sharif007 (@altafsharif35) September 22, 2023
How would they distribute it? Equal share to all 15 players or different share for different players? Are cricket board coaching staff also get the share of prize money or is it only for players??

— Raj (@__akhandpratap) September 22, 2023
Ipl ka 20 crore hota hai, WC ka thoda to jyada kar dete

— Chatty Citizen (@ChattyCitizen) September 22, 2023
Wowwwww 33 crores 😯😯😯

— Hussain (@imhussy92) September 22, 2023
That's greater than entire Pakistan's GDP.

— bulbul (@nitesh157) September 22, 2023
Deposit 33.18cr. in the account of rohit gurunath Sharma already

— Pr𝕏tham (@78thCenturyWhxn) September 22, 2023
Pakistan players after seeing the prizes pic.twitter.com/9go27LiB2o

— Ansh Shah (@asmemesss) September 22, 2023