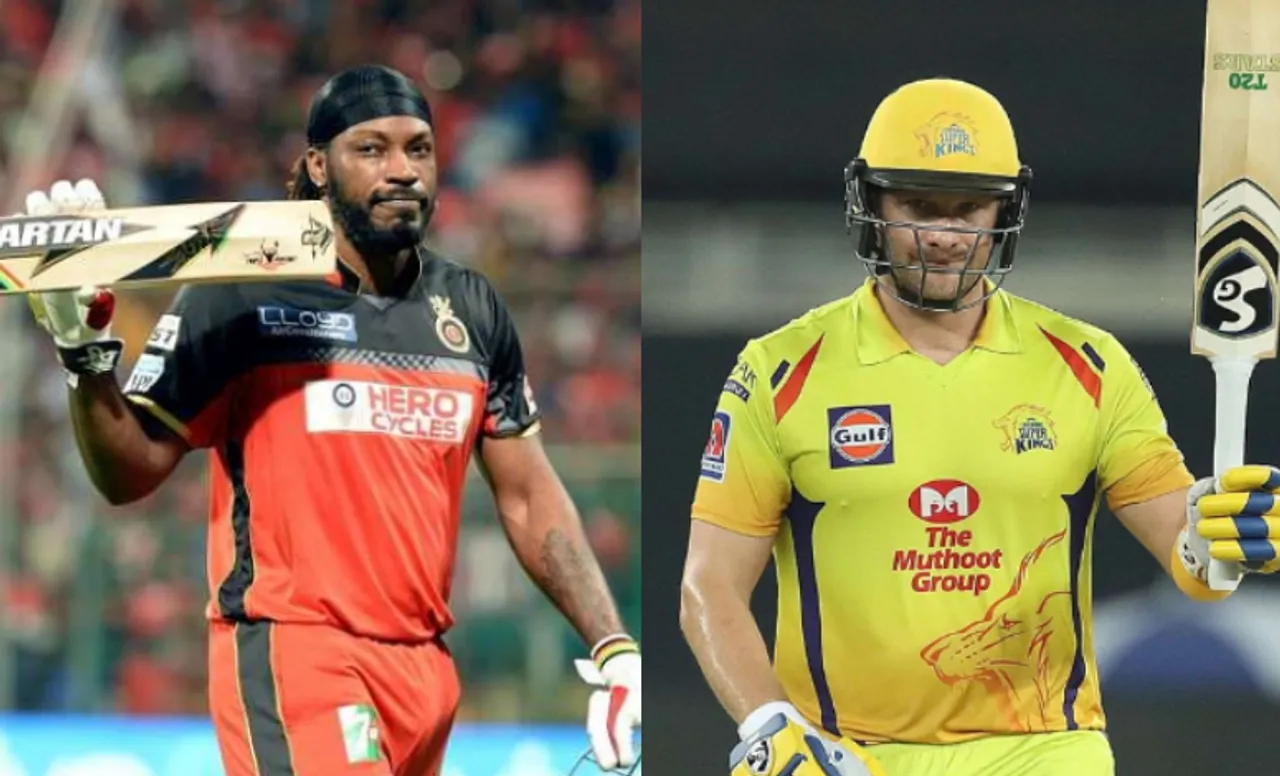 A century in any cricket format is one of the greatest feats for a batsman. In T20 cricket, putting up a three-figure score is a mammoth job. Those that can power hit and score quickly have a good chance of going over 100 runs in T20s. The number of records set for centuries scored in the IPL is no different. Throughout the last 15 IPL seasons, 75 centuries have been scored overall. In the opening match of the 2008 IPL, former New Zealand cricketer Brendon McCullum became the first player to score a century.
6. Shane Watson (4 centuries)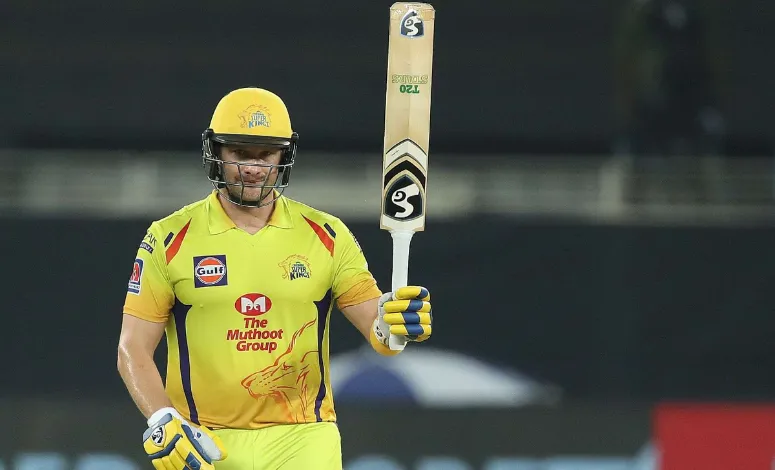 Shane Watson (Source: Twitter)
One of Australia's twenty-first century's top allrounders, Shane Watson, overcame the constraints of a frail, prone-to-injury body. He won the IPL championship with the Rajasthan Royals in the inaugural season, and in 2018, his first year with the Chennai Super Kings, he led them to victory with 117 off 57 balls in the final match. He has four centuries to his name, level with a few other players on this list. However, with a lower average of 30.99, he ends up at number six on this list.
5. David Warner (4 centuries)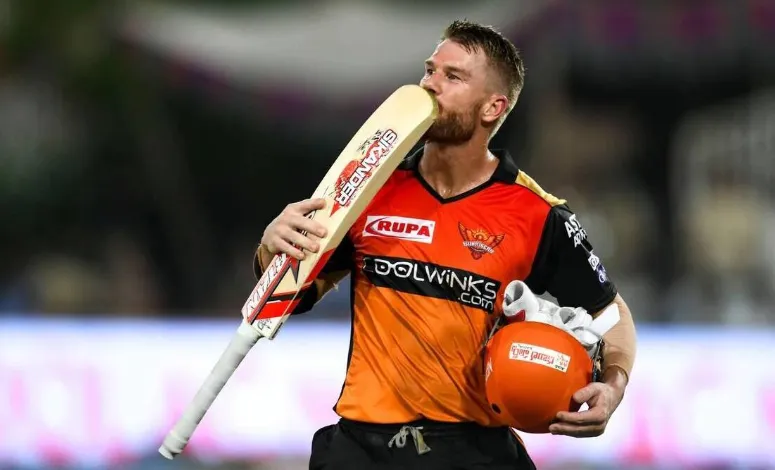 David Warner (Source: Twitter)
Australian opener David Warner is one of the best batters in IPL history. He has consistently performed well throughout the competition, and his club has frequently advanced to the postseason thanks largely to him. Warner has been a key contributor to his team's success in the IPL, scoring four hundreds thus far. With a better average of 42.00 compared to Shane Watson, Warner ends up at number 3 on this list.
4. KL Rahul (4 centuries)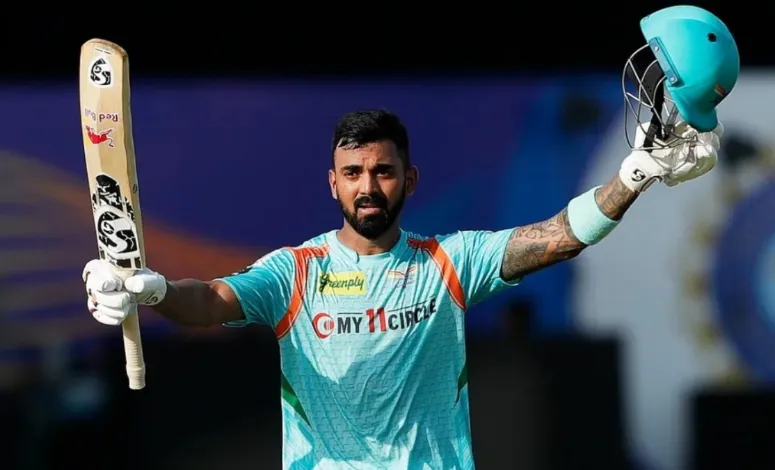 KL Rahul (Source: twitter)
Indian opener KL Rahul is among the Indian Premier League's most gifted and productive batters. He debuted in the Indian Premier League for Royal Challengers Bangalore in 2013 and has played for Kings XI Punjab since 2018. Since the 2020 season, Rahul has served as the KXIP captain. He is currently in charge of the Lucknow Super Giants. He has 3889 runs with four centuries in his IPL career, a stellar strike rate of 136.22, and an average of 48.01.
3. Virat Kohli (5 centuries)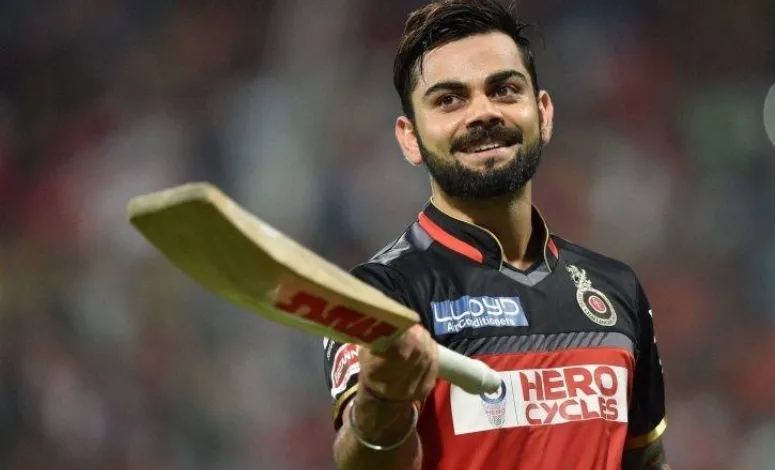 Virat Kohli (Source: Twitter)
The former Indian and RCB captain Virat Kohli is renowned for his forceful and powerful batting approach. He has consistently performed well in the IPL, amassing five career hundreds. Kohli has frequently won games for his squad thanks to his propensity for going after huge targets. With his 973-run IPL 2016 season, Kohli set the record with an 81.08 average and a 152.03 strike rate.
2. Jos Butler (5 centuries)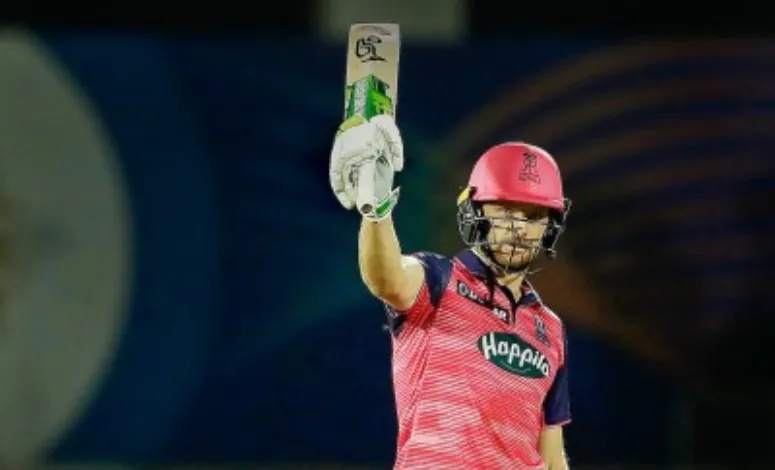 Jos Butler, IPL (Source: Twitter)
An important participant in the Indian Premier League (IPL) since his debut in 2014 is the English batsman Jos Buttler. He has played for teams like the Rajasthan Royals and Mumbai Indians. Buttler has gained popularity among the crowd for his aggressive batting style and game-winning innings. He has five centuries in his IPL career, ranking him among the league's leading run scorers.
1. Chris Gayle (6 centuries)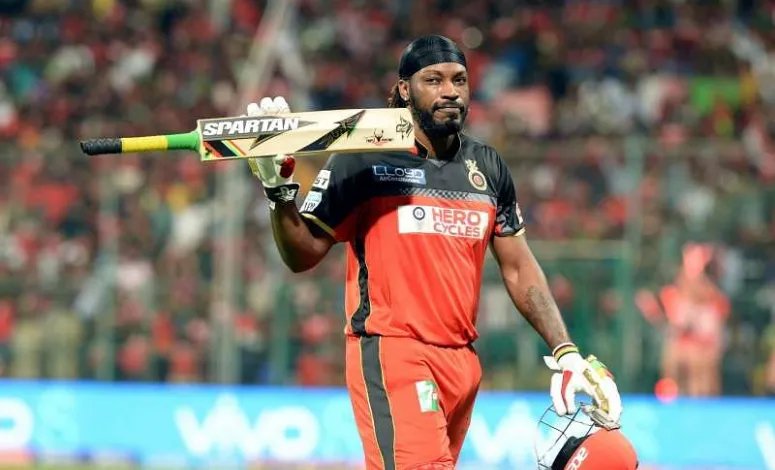 Chris Gayle (Source: Twitter)
The Universe Boss, Chris Gayle, a brazen batter from the West Indies, has the most hundreds in IPL history. The left-handed batsman played for KKR, RCB, and KXIP innings (now PBKS) for 13 seasons, compiling six hundreds in 141. Throughout the first three years of his IPL career, Gayle failed to hit a century while wearing the KKR jersey. Gayle has scared bowlers in the competition for many years due to his aggressive hitting style. He holds the IPL record for the fastest hundred and has consistently delivered for the teams he has played for.