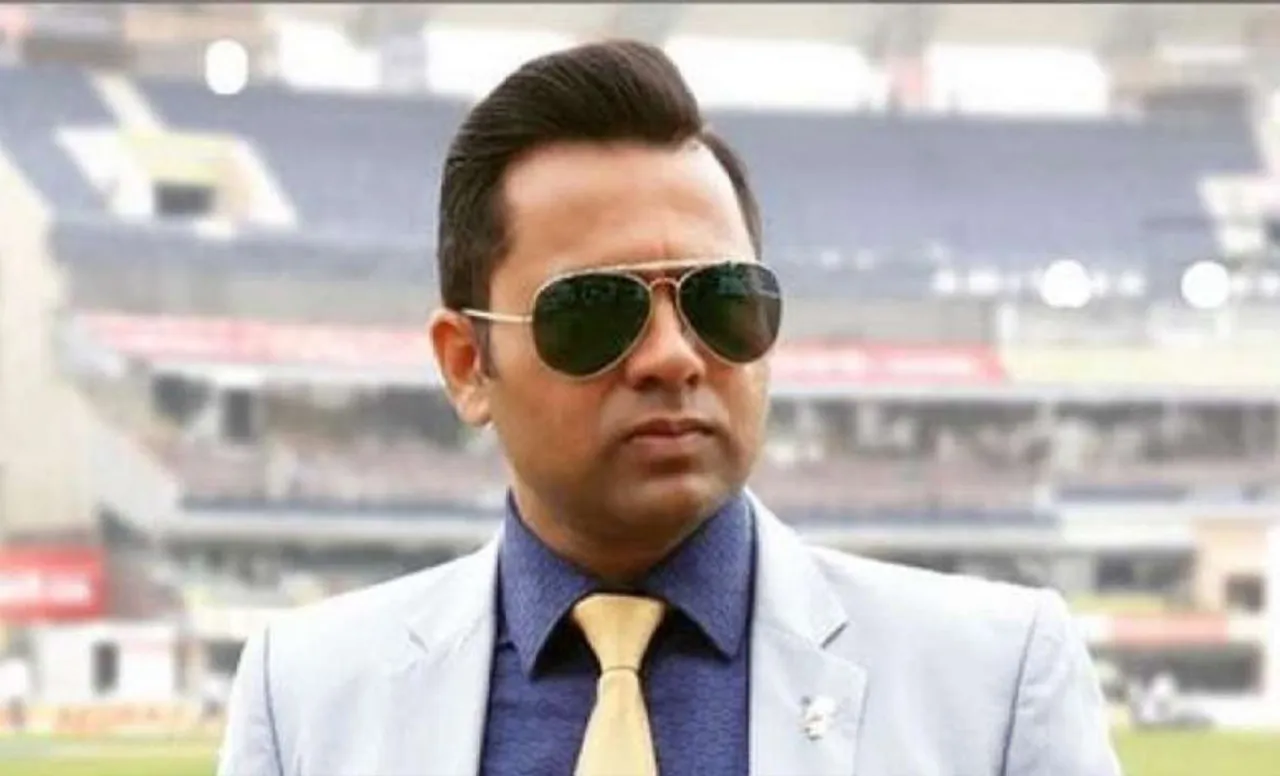 Australia are in driving seat after scoring 480 runs against India in the first innings of the ongoing 4th Test of the Border-Gavaskar Trophy. In response, India have scored 36 runs without any loss at the end of Day 2. Australia batters Usman Khawaja and Cameron Green hammered centuries and troubled Indian bowlers a lot.
However, As India are aiming to qualify for the Test Championship finals they will need to play better on Day 3. They are still 444 runs behind the Australian team. Meanwhile, former India batter Aakash Chopra has predicted the outcome of the game. Chopra feels that the game is going to be drawn as three Indian batters will smash a century.
Taking on Twitter, Chopra posted his prediction. He said,
"Three centuries from India is loading... Could be a double hundred too. Chances of result: Draw - 70%, India win - 20%, Australia win - 10%. Sounds weird, I know... But that's how I see this game pan out."
"The best overseas opener", Aakash Chopra praises Usman Khawaja
Australia opener Usman Khawaja played a marathon knock against India. In his 180-run innings, he played 422 balls. Given his numbers in UAE, Pakistan, and India, it's safe to say that he is one of the most phenomenal players in Asian conditions. Speaking about the same, Aakash Chopra praised Khawaja's innings.
On his YouTube channel, Chopra said, "Usman Khawaja was simply brilliant for his 180. No matter how flat the pitch is, it's never easy to bat for so long as it requires a lot of concentration. His wicket itself was a lapse in concentration, but he is the best overseas opener who has visited Indian shores in the past 7-8 years."
Aakash Chopra also hailed Cameron Green for scoring his maiden Test hundred in Ahmedabad on Friday. He said, "Cameron Green played a special knock and will be one of the best all-rounders the world has ever seen. The one thing that I was disappointed to see was that we didn't even try the short ball trap to Green."
Meanwhile, here's how fans reacted to Aakash Chopra's match prediction and wished it to become true. A Twitter user said, "Aapke muh me ghee shakar."
Here are some Tweets:
If that double hundred is from one of the openers, 70 will be 60 and 20 will become 30

— Raghavendra Sayee (@RaghavendraSay1) March 10, 2023
Baas kar bhai!!! Keep your experience before typing this!! Let India batsman play session without losing wicket

— Amol (@prabhudesai) March 10, 2023
I agree with you Aakash !! It's a perfect batting surface in Ahmedabad..

— Habib - H D'Slv (@HabibRe49944976) March 10, 2023
Australia Win 40%
India Win 30%
Draw 30%

— Bikram Pratap Singh (@bikram123) March 10, 2023
आपके मुँह में घी शक्कर आकाश भाई 🤲🤲🤝

— Syed Hussain (@imsyedhussain) March 10, 2023
These type of wickets BCCI should prepare always !! Pitches till 3rd match were disgrace

— Gaurav Kalra (@daredevilgaurav) March 10, 2023
Bangalore 2010:

AUS 1st innings 478, North - 128

IND 1st innings 495, SRT - 214, Vijay - 139

AUS 2nd innings 223, Ponting - 73

IND 2nd innings 207/3, Pujara 72, SRT - 53*

This test is also on the same path, Huge 1st innings by AUS, however, need two batters to score big.

— kailash bisht (@kailash29664024) March 10, 2023
India would be playing more attacking shots..which means chances of wickets falling is also more.. we wont be batting 160+ overs.. i just hope this test wont go in the direction of chennai 2021..

— Indian Cricket Fan (@IndCricketFan) March 10, 2023
Going by recent records of our Batsmen, indeed weird, but then so were 281 and 180, the pedigree of those two and the level of that weirdness was very different though. Better to go by cricket sense, see only one team winning, Australia. Ashwin can do only so much.#INDvAUS

— Manish Rao (@immanishrao) March 10, 2023
Biased no body will score hundred it's my challenge to you

— Shubham Jain (@shubhamparakh2) March 10, 2023
Rohit c Smith b Lyon. 101
Gill St Carey b Murphy 112
Pujara run out. 148
Virat Lbw Murphy. 109
Shreyas. b Lyon. 0
Bharat. St Carey bLyon. 0
Axar not out. 60
Jadeja n.out. 50
Extra. 20

— Sandeep Sharma (@getsand) March 10, 2023
Ind has won games like this in past
This two come to my mind pic.twitter.com/t0qAaLM0nS

— Samuel (@Samuel_cric) March 10, 2023
My prediction

Rohit + Gill = 200+ partnership (one of them getting a 100)
Kohli = 100
Jadeja & Ashwin = 70+
India Day 3 end score = 410/5

Day 4 India innings ends at 570+
Australia all out for 90 odd

— CricNPic (@CricNPic) March 10, 2023