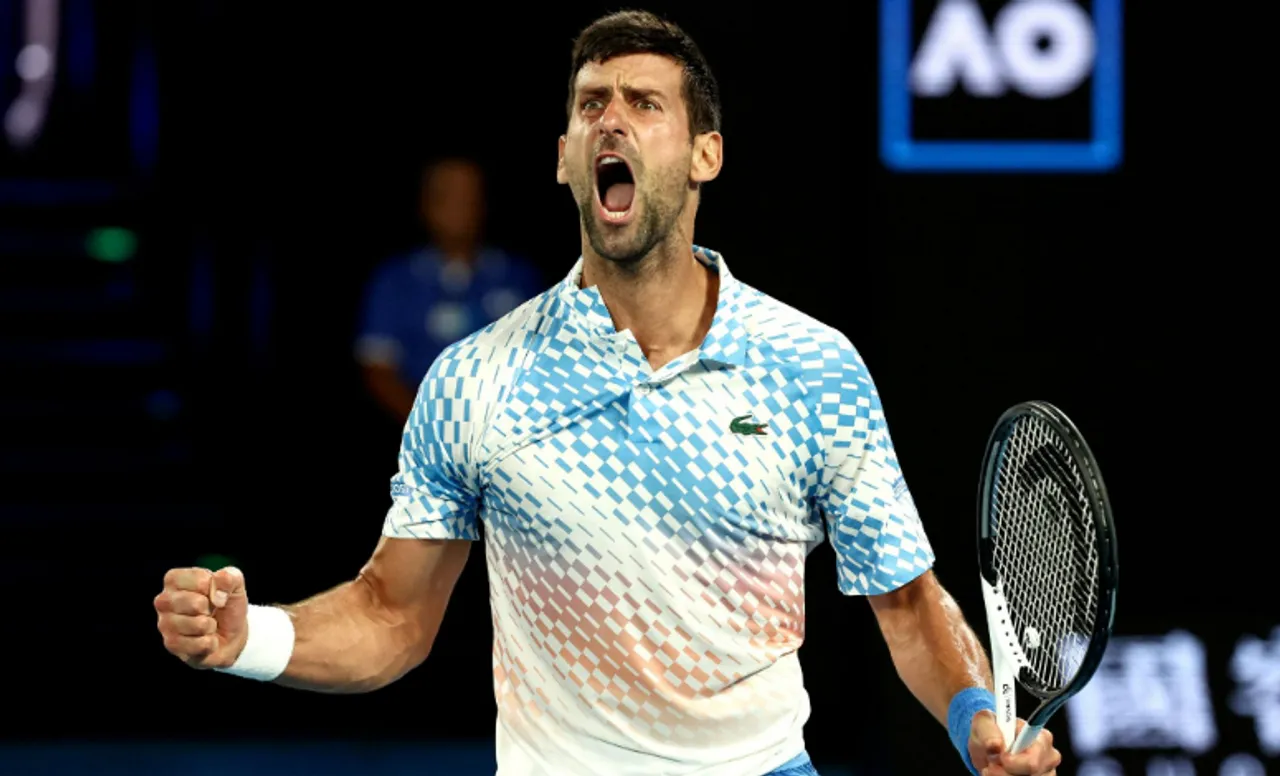 On 29 January 2023, the stage was set for Novak Djokovic to show his class once again in the final of the Men's single of the Australian Open. He took on Stefanos Tsitsipas in the Rod Laver Arena. Djokovic was looking to win his 22nd Grand Slam win while Tsitsipas was looking for his first Grand Slam victory.
In the semi-final, Novak Djokovic defeated Tommy Paul 7-5, 6-1, 6-2 while Stefanos Tsitispas defeated Karen Khachanov 6(2)-7(7), 4-6, 7(8)-6(6), 3-6. So, fans were waiting for a great match between these players. However, it was a comeback for Djokovic after missing the last edition of the Australian Open. 
Novak Djokovic is back at the top of the ATP Rankings after this win
Djokovic missed it because he was not vaccinated against COVID-19. However, he did not disappoint his fans as Djokovic defeated Tsitsipas 6-3, 7-6 (4), 7-6 (5) in the final. Stefanos Tsitsipas showed a great fight in the second and third sets. But, it was not enough to prevent Novak Djokovic from winning the Australian Open title for the 10th time in his illustrative career. With this win, he has now won 22 Grand Slams, equal to Rafael Nadal. Even, he has now a 28-match winning streak at the hard-court tournament. With this win, Djokovic is back at the number one ATP Rankings also. During the post-match presentation, Tsitsipas said: "I don't know what to say but it speaks for itself. It's all in the numbers. You make me a better player when I am on the court. I have had the privilege to play a lot of high-intensity games but these are the matches I have been working for my entire life for. He's one of the greatest in our sport…. He's the greatest who ever held a tennis racket."
Meanwhile, Djokovic said: "Good evening, I have to say I am touched by Stefanos' words. Thanks for being so kind and respectful. I congratulate you on an amazing tournament. This is definitely not your last grand slam. You have lots of time, more than me. I still think you are very interesting. We are small countries that don't have a tennis tradition. The message for any young tennis player around the world who is dreaming of being where Stefanos and I are is: dream big. It doesn't matter where you are coming from. Only the team and the family know what we have been through. I would say this is the biggest victory in my life, considering the circumstances," Novak Djokovic concluded. 
Here is how fans have reacted to the victory of Novak Djokovic in the Australian Open 2023:
Fair play Novak⭐, Great efforts Tsitsipas💪

— Kvng_Dave (@OfficialDave21) January 29, 2023
Djokovic is the greatest tennis player ever 🐐!

— 🖤 𝑹𝒊𝒄𝒄𝒉 𝑽𝒊𝒃𝒆𝒔 🏴‍☠️ (@Ricchly_iCONic) January 29, 2023
G. O. A. T

— VRAJ (@_VRAJ_07) January 29, 2023
@DjokerNole and @AustralianOpen have you ever seen so many fans outside the stadium? The celebration and greatest #kolo is about to begin!!!

— Coach Steve (@coachsteveFiL) January 29, 2023
#djokovic 🐐 pic.twitter.com/r58EHv3FgM

— SADIO ❤️💙 (@DOTTE_61) January 29, 2023
Champion of champions 🤩🤩

— Brizzo💎 (@Brightbhoy) January 29, 2023
Good Morning Novak Djokovic is the Goat 🐐 Thats the Tweet #sundayvibes

— Mark Aurand (@MarkAurand11) January 29, 2023
Well done Novak 👏Destined to be the greatest tennis player of all time 🎾🐐

— Qammar Funky (@FunkyQammar) January 29, 2023