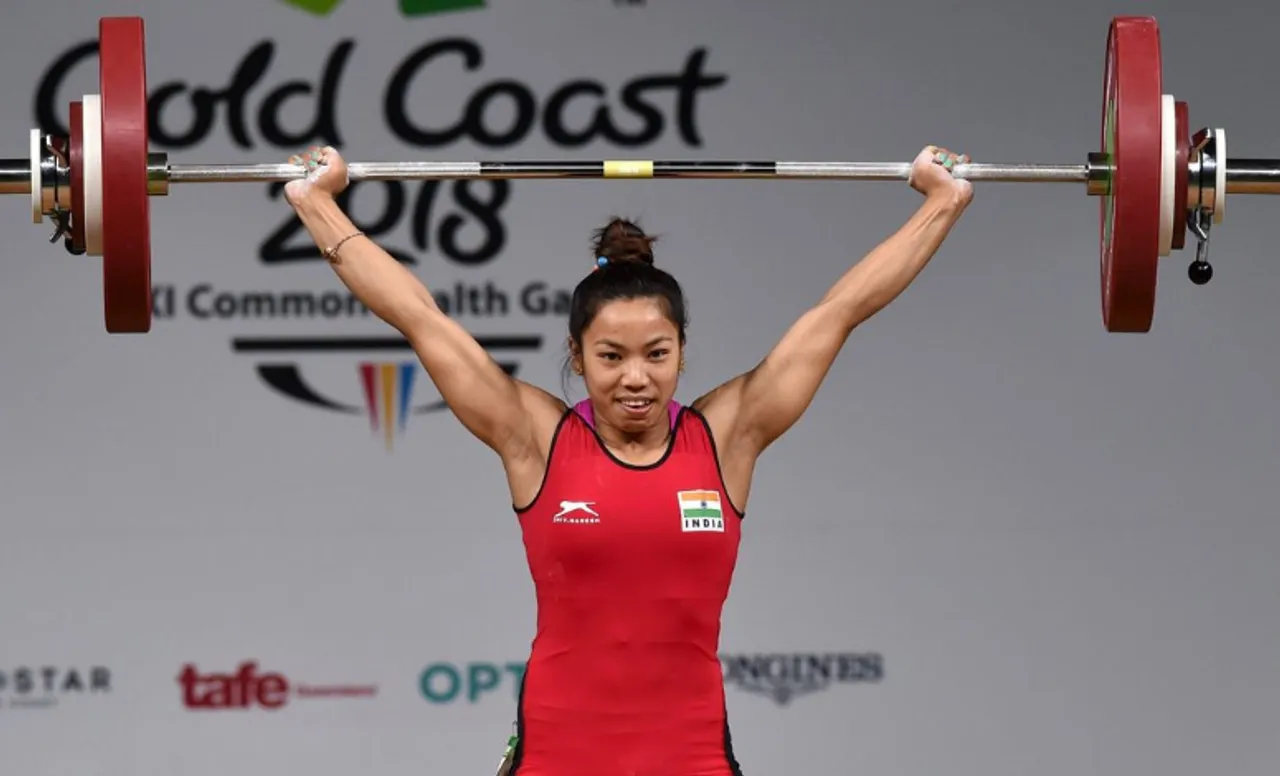 Ace Indian weightlifter Mirabai Chanu was knocked out in the qualification round of the 2016 Rio Olympics. However, she believe that an early exit gave valuable lessons to her. According to Mirabai, she has learned everything, from her weaknesses to strengths, from the experience of participating in the RIO Olympics. The athlete is one of India's brightest contenders for a medal at the upcoming 2021 Tokyo Olympics, which starts on July 23.
Tokyo-bound Indian weightlifter recently created history by pulling off a 119 Kg clean and Jerk in the women's 49 kg category at the Asian Championship, last month. With North Korea pulling out of the mega event, Mirabai is one of the strongest contenders to bag a gold.
"I learned a lot by participating in the Rio Olympics. In fact, I have learned everything from Rio — from my weaknesses to how to rectify them, how to improve myself in terms of training and performance in competition," said Mirabai Chanu, as seen in a video posted by SAI.
Mirabai has performed exceptionally well post her Rio Olympics debacle. She claimed the gold medal in the 2017 World Championship and repeated the feat in the 2018 Commonwealth Games. She will be eyeing a podium finish in Tokyo Olympics.
In another development, Indian shooter Sanjeev Rajput feels that Tokyo Olympics should go ahead as the athletes have worked very hard for the same. Amidst the growing concerns of COVID-19 in Japan, speculations are high that the Tokyo Olympics can be postponed.
"We all have worked hard to reach this stage. Olympics should happen. All I am requesting shooters and every athlete to please follow protocols. If you do so, things will go smoothly," said Sanjeev Rajput, as reported by TOI.
"Our hard work shouldn't go in vain. Safety should be the first priority for the Olympics. Every shooter should maintain social distancing, wash hands, use sanitisers and wear masks. They should just focus on shooting," he added.