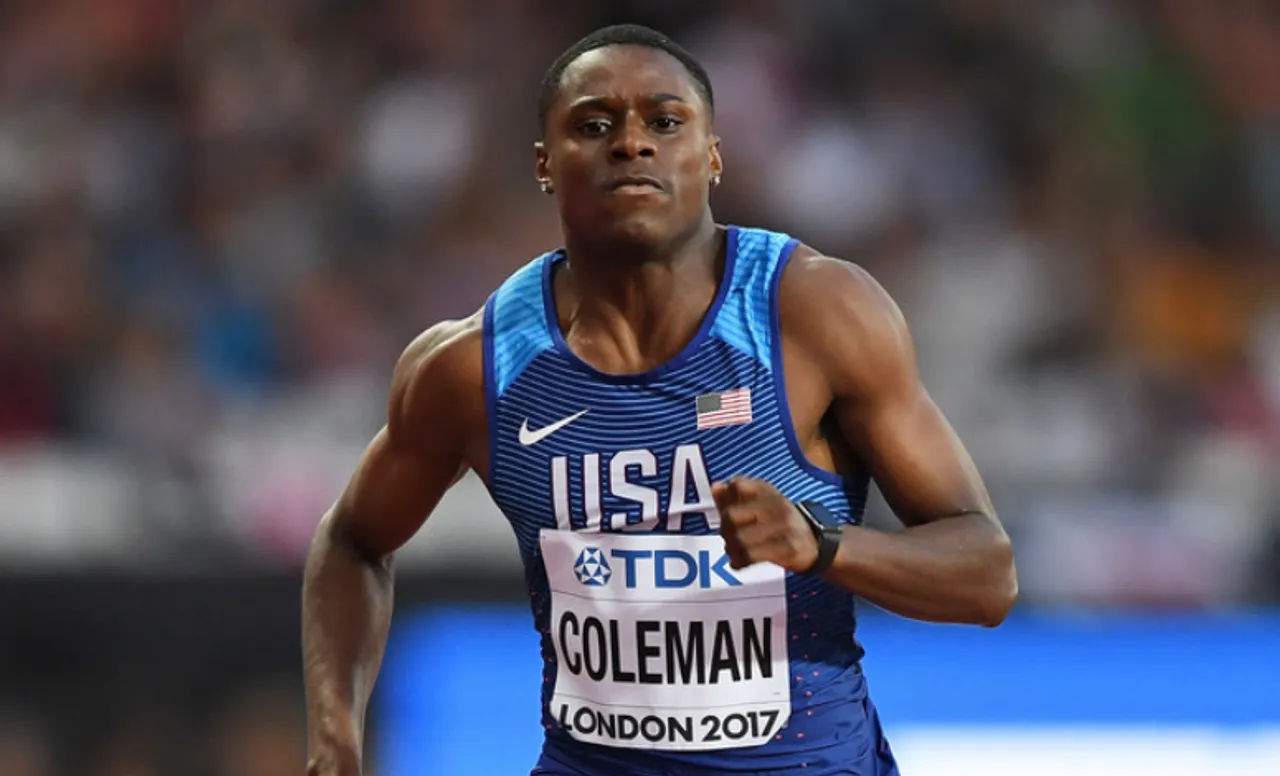 American sprinter Christian Coleman won't take part in the Tokyo Olympics after the Court of Arbitration for Sports rejected his appeal to overturn his ban for missed doping tests. The Court, however, has reduced his ban from 2 years to 18 months.
The ban will expire in November, three months after the Olympics. The three judge panel said that the 18-month ban is an appropriate punishment as Coleman was not completely at fault for one of his three missed tests in a one year period.
As per the rules, Athletes can be banned for two years if they miss or fail the test thrice. They may also be banned if they do not provide an accurate address where the officials can find them each day - within a year.
The 25-year-old Coleman will now aim to compete in World Championship in Eugene, Oregon in 2022. Coleman won the World Championship in Doha in 2019 after being cleared on a technicality to run because of missed tests.
"I'm just really blessed the situation was resolved," Coleman said in September 2019 ahead of the worlds.
"I'm just a regular guy who had talent and the wherewithal to be able to hone that into something I can make money doing."
He ran three fastest 100 m run in 2019 which also included his gold medal winning run, which he completed in 9.76 seconds, in Doha. That was the fastest 100m run in more than four years.
Follow SKY247.net for all the latest cricket, football, and other sports news around the globe.