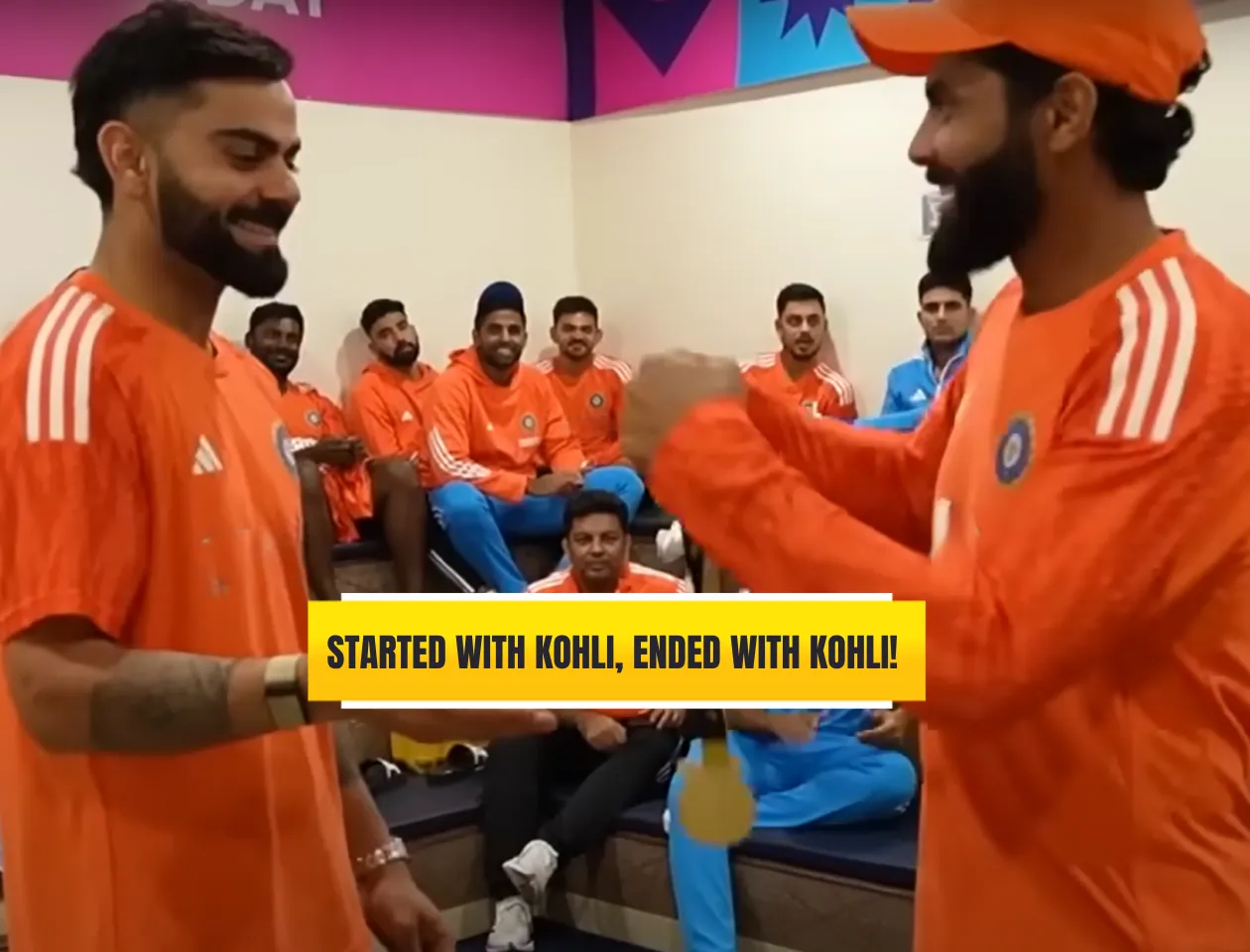 Despite a heartbreaking loss to Australia in the 2023 World Cup final, Team India went ahead with the dressing room medal ceremony for 'Best Fielder'. Throughout the tournament, the management found unique ways to present the award. However, there was nothing new in the final award ceremony as Australians shattered all their plans with a six-wicket win at the Narendra Modi Stadium in Ahmedabad.
The Indian team management and especially the fielding coach T Dilip have received a lot of praise for coming up with a new idea to improve the fielding of the players. The 'Best Fielder' award not only motivated the players to give their best on the field but also helped create a strong bond and unity between the players and the coaching staff. 
It was Virat Kohli who inaugurated the new tradition by receiving the medal from coach Dilip for his exceptional fielding display against Australia in the league stage in Chennai on October 8. Surprisingly, this tradition also ended with Kohli receiving the medal from the previous winner Ravindra Jadeja. Kohli and Jadeja could be seen smiling as their teammates applauded, but it was not the proper celebration they would have had if they had won the prestigious title.
Watch the video below: 
Tracing room BTS in final best fielder award #INDvsAUS#INDvAUSFinal #CWC23Final#CWC2023 #Worldcupfinal2023 #RohithSharma #ViratKohlihttps://t.co/qLZ2xpN9h3

— THE AJAY (@TheRUN_tantra) November 20, 2023
What really I liked is the brotherhood we shared on the field: Coach T Dilip
In a video posted by the Indian Cricket Board on its official X-handle, Dilip can be heard motivating the players by recalling the remarkable tournament they had. India were the first team to qualify for the semifinals without losing in 9 games league matches. They literally did everything possible, but the final result was not in their favour.
"Guys, I know it's tough and well feel the pain but that's what it is. We did everything possibly right and still the result is not in our favour. But I think as Rahul bhai said, we can all be proud of ourselves," said Dilip. 
"I appreciate and thank every player in this group who have committed in the practice sessions. The way you put yourself on the line, you put intent, energy. I couldn't ask more than this. Well done!" 
"During the course of this tournament I think we took some brilliant catches but what really I liked is the brotherhood we shared on the field. The way each one supported each other, the way everyone was backing. That's outstanding to see," he added.