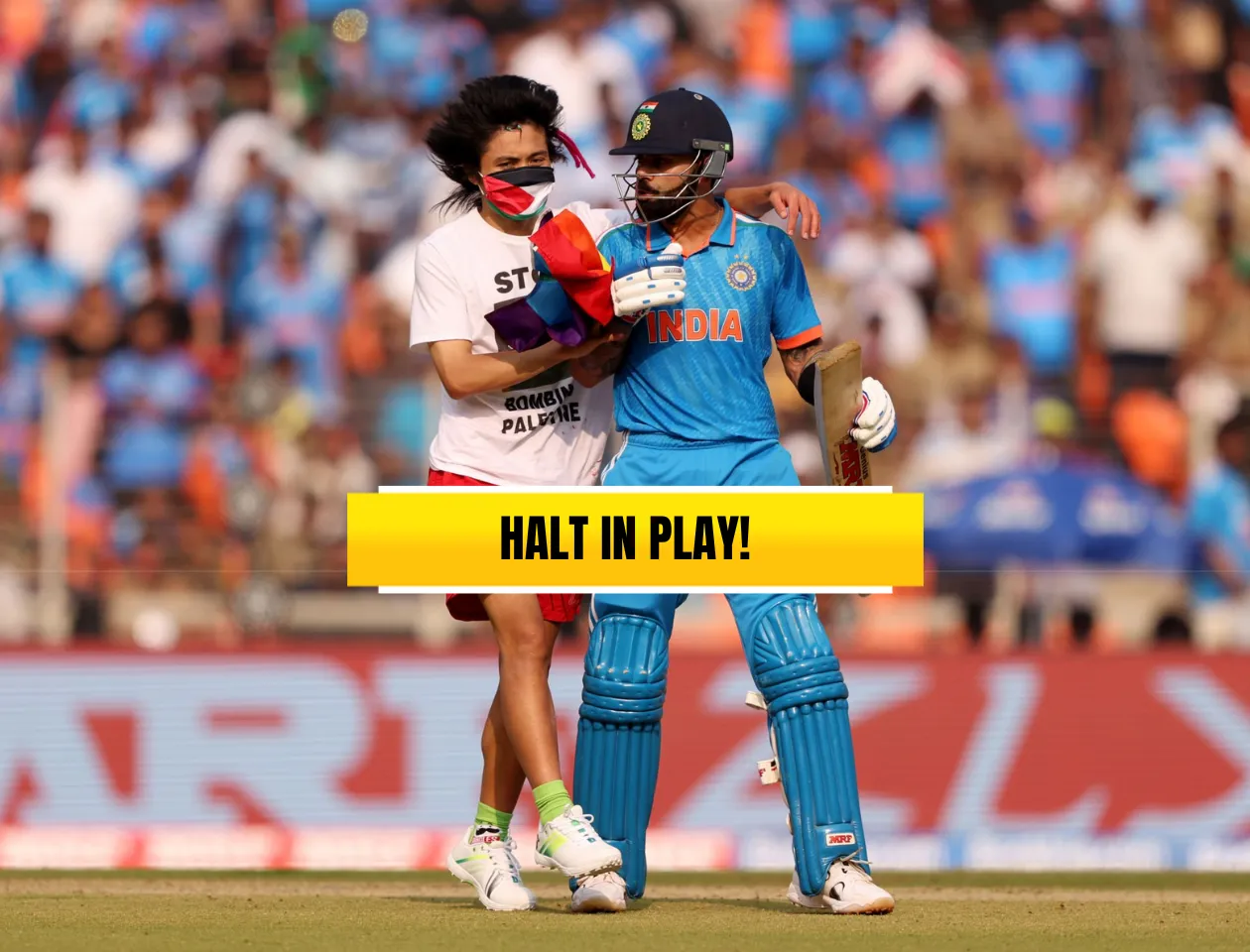 The match between India and Australia has taken a crucial stage. After 30 overs, India find themselves at 155/4. On a slow wicket at Narendra Modi stadium in Ahmedabad, India has struggled to get going after losing the first three wickets. Rohit Sharma scored a quickfire 47 and gave India a good start. At the other end, the fairly inexperienced batters like Shreyas Iyer and Shubman Gill could not perform in the big match. 
India was 72/1 at one stage and suddenly found themselves at 84/3. It led India to anchor their innings to set a platform for themselves. It took 97 balls for India to get a boundary after losing the third wicket. The partnership between KL Rahul and Virat Kohli was all about caution. It led to drying up for runs. But the two Indian batters in the middle did not seem disturbed by the run rate. 
As an interesting phase was happening in the match, there was a slight interruption. A Palestinian supporter breached the security and entered the stadium. It halted the play, as the players were disturbed by it completely. The batters in the middle mentioned the same to the umpires and asked for the breach of security to be cleared. 
Slow approach from India 
Due to the pitch's slow nature, there were no runs on offer for the two batters in the middle. The Australian bowlers bowled with good control and did not give away easy deliveries. The Australian fielders were excellent and did not give away easy runs. The pressure built for India, who could not get away from the shell they got in. 
As the security personnel cleared the breach in security, the play continued. Virat Kohli scored a fifty and was dismissed for a score of 54 runs. It gave a good lead to Australia further in the match, who have dominated the proceedings till now. India has a difficult job registering a par score on a pitch that might get better to bat on.