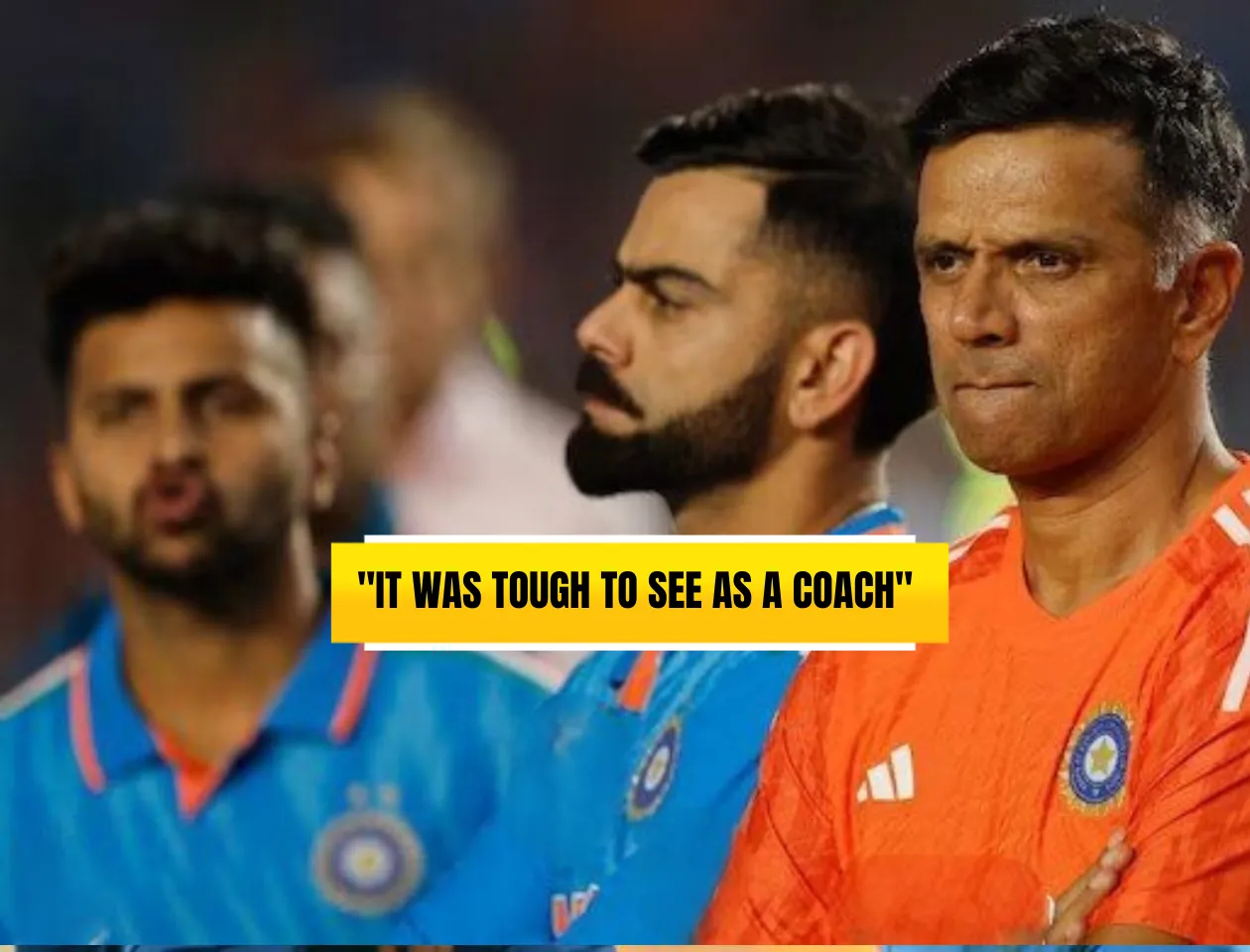 Team India had a dream run in the 2023 ODI World Cup, but when it mattered most, they failed to rise to the occasion. Entered the finals on the back of a 10-match winning streak, but failed to produce their best against Australia in the ultimate clash. Pat Cummins and his team not only achieved their goal of 'silencing the Ahmedabad crowd' but also stunned the billions of fans watching from the comfort of their homes. 
A target of 241 was never going to be challenging against a team like Australia. However, when the in-form Indian pacers reduced the visitors to 47/3 in seven overs, there was immediate hope. But Travis Head and Marnus Labuschagne stood firm, especially the former, stitching together a match-winning stand of 192 runs to break a billion Indian hearts. 
As soon as Glenn Maxwell hit the winning runs, the Indian players were in disbelief. Tears roll down Mohammed Siraj's cheeks, Rohit Sharma somehow hides his tears and Virat Kohli takes the help of his hat to cover his face. The Narendra Modi Stadium witnessed some strange emotions on Sunday. 
In a press conference after India's 6-wicket loss, head coach Rahul Dravid commented on the emotionally-wracked dressing room scenes. The former India captain said it was sad to see the dejected players who had literally put in all their efforts in the last one-and-a-half months. 
"Yeah, of course, he's (Rohit Sharma) disappointed, as are many boys in the dressing room. It wasn't, yeah, there were a lot of emotions in that dressing room. It was tough to see as a coach, because I know how hard these guys have worked, what they've put in, the sacrifices they've made. So, it's tough. I mean, it's tough to see that as a coach, because you get to know these boys personally. You get to see the effort they put in, the hard work that we've put in over the last month, the kind of cricket we've played. But yeah, but that's sport," the wicketkeeper batter said. 
We'll learn from it. We'll reflect: Dravid
Dravid admitted that Australia were the better team in the final, but added that his boys will learn from it and rise. He said it is important for a player's career to experience the ups and downs on these big occasions so that they can grow as a cricketer. 
"That happens. It can happen. And the better team won on the day. And I'm sure that the sun will come up tomorrow morning. We'll learn from it. We'll reflect. And we'll move on, as will everyone else. I mean, that's what you do as sportsmen. You have some great highs in sport, and you have some lows in sport. And you keep moving on. You don't stop. Because if you don't put yourself on the line, you don't put yourself in games like these, you don't experience the great highs. And neither do you experience the great lows. And if you don't do that, you don't learn," he said.