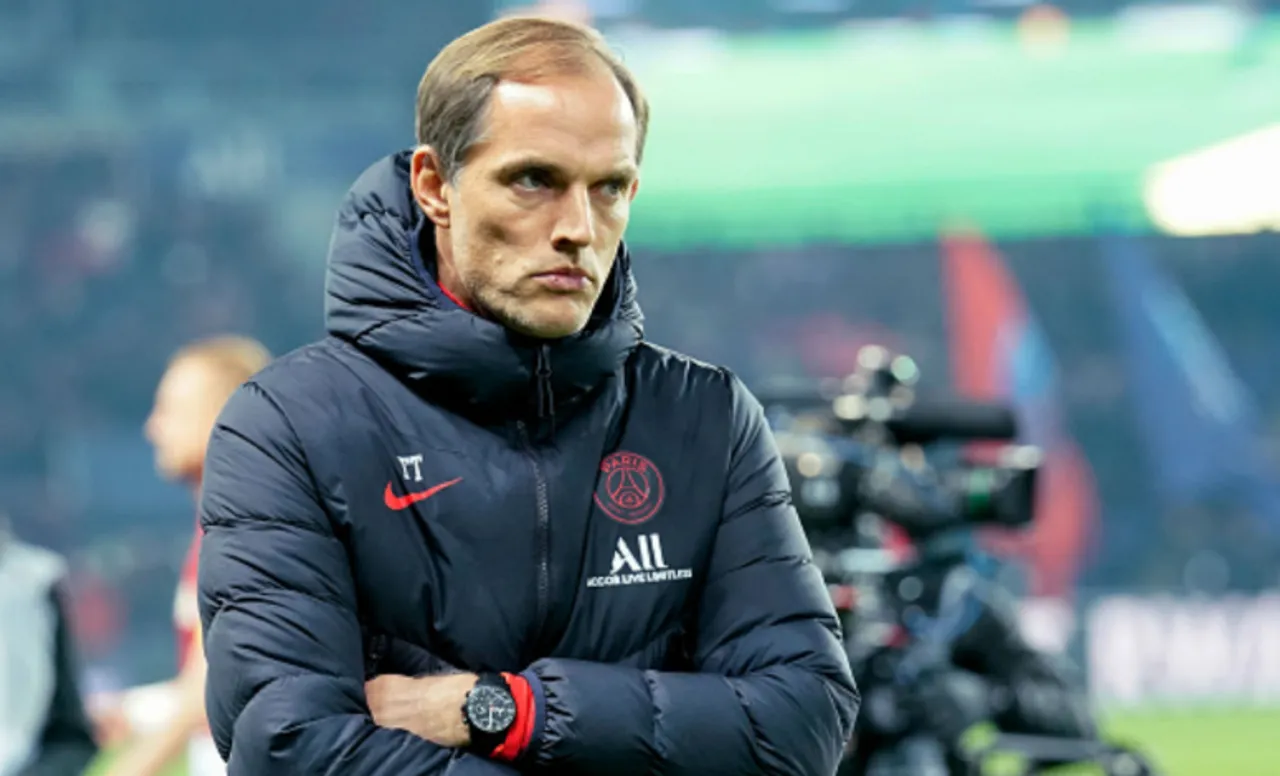 Chelsea coach Thomas Tuchel has revealed that he is proud of his club's performance against Manchester City in the FA Cup semi-final. Manchester City were the red hot favourites to win the match but Pep Guardiola's men had no answers to the on song Chelsea and lost the game by a 1-0 margin. Hakim Ziyech dodged the winning goal for Chelsea in the 55th minute. The win meant that Thomas Tuchel has become the first-ever German manager to reach the FA Cup final. 
Tuchel has been a valuable addition to the club. Since his appointment in January, Chelsea has kept more clean sheets in all competitions than any other side in the top five European Leagues. The Club have 14 clean sheets in 19 games in all competitions.
Ahead of the semi-final clash, Tuchel was all praises for Pep Guardiola.
"If you play against Pep, you know that you play against the highest level in Europe because everywhere where he was on the sidelines, with Barcelona, Bayern Munich and now Manchester City, he was the benchmark for years with his teams and he is again," Tuchel said, reported ESPN.
"Our target is to close the gap for the 90 minutes because it's possible in football and if you arrive in a good momentum, you can make this happen. I am very, very happy and proud of the performance of our team because we played with a lot of courage."
 This was Manchester City's third semi-final loss in their five seasons under Pep Guardiola. Interestingly, the team that has knocked them out has gone on to win the tournament (Arsenal in both 2017 and 2020).
Also read about Tuchel's plans for the next season
Follow SKY247.net for all the latest cricket, football, and other sports news from all parts of the world.