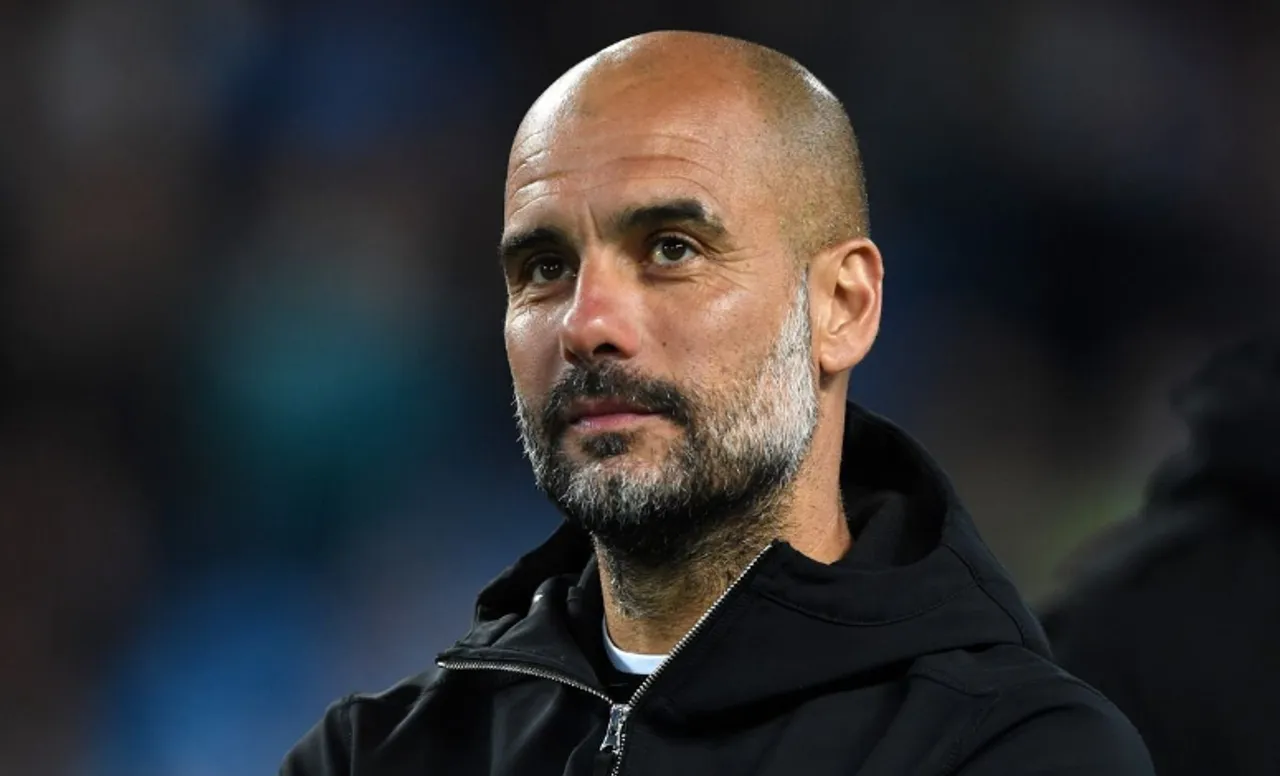 Manchester City's manager Pep Guardiola has been named the League Managers Association's Manager of the year. Despite a vulnerable start, Pep Guardiola managed to turn things around for Manchester City, guiding the team to Premier League and League Cup titles.
Manchester City won the title by 12 points, defeating Tottenham in the League Cup final. Pep now sets his sight on the Champions League final against Chelsea. Pep Guardiola praised the team for their professionalism which made it possible for him to bag the award for the second time, adding that he is lucky to have such a great team.
Also read: Porto's Estadio do Dragao confirmed as the venue for Champions League final - Sky247 Blog
"I am delighted to win the LMA Manager of the Year award for the second time. It is, for me, such a special trophy to win because it is voted for by my fellow managers. An award like this is only possible though if a manager is surrounded by top professionals. My players have been fantastic – their dedication and professionalism never wavered, even in a season that has been the most challenging we have ever faced," Guardiola said, reported by BBC.
"And my staff are also deserving of the highest praise. I am so lucky to have a team of people who give everything they have every single day to make sure Manchester City are the best we can be. This award is dedicated to and shared with them."
The UEFA Champions League final will be played at Porto's Estadio do Dragao on May 29. The UEFA has further confirmed that 12000 fans, 6000 each for Manchester City and Chelsea will be allowed to be present in the stadium.
Follow SKY247.net for all the latest cricket, football, and other sports news from all parts of the world.