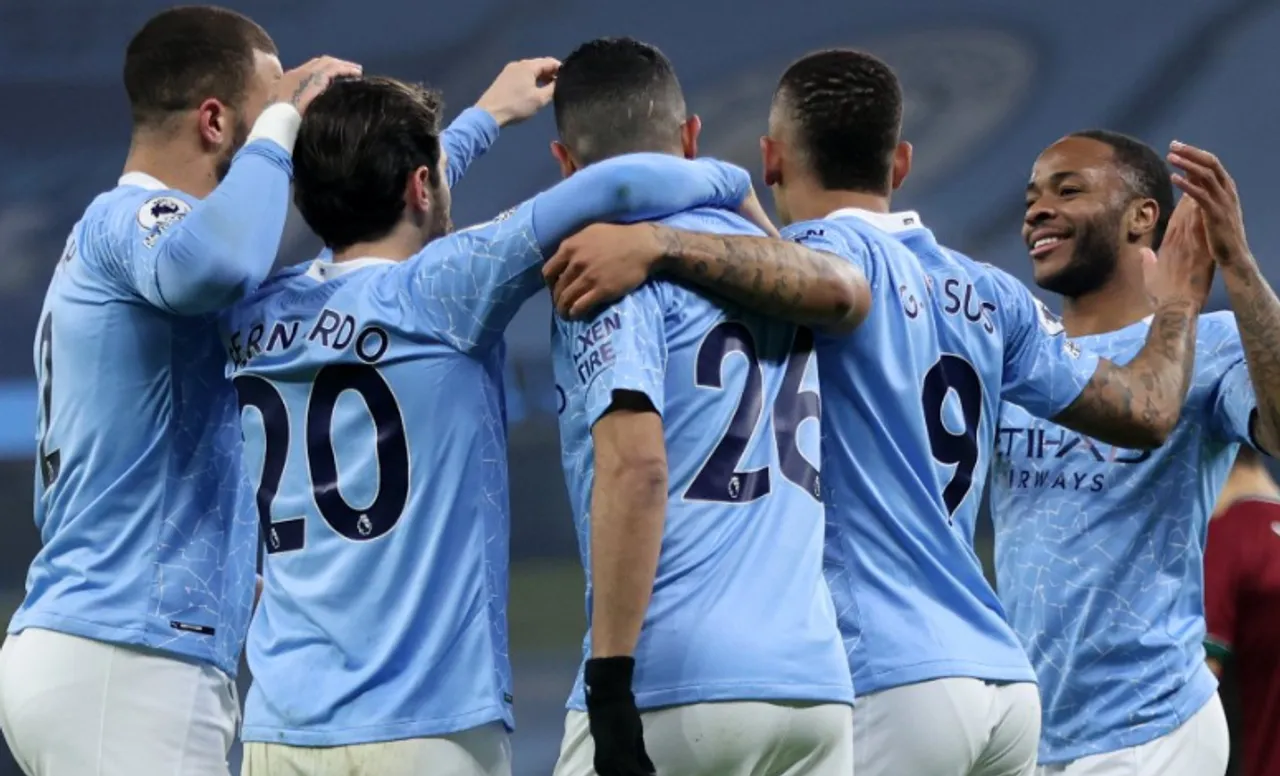 Table toppers Manchester City suffered a shock 2-1 defeat to Leeds in the Premier League at the Etihad Stadium. Pep Guardiola's Machester City struggled from the first half itself with Dallas giving Leeds a 1-0 lead in the 42nd minute. The joy, however, was short-lived as their skipper Liam Cooper was sent off just before the break.
City struggled to break in the second half as well until Ferran Torres levelled scores in the 76th minute. Leeds went all out in search of a winner but to no avail. Instead, it was Dallas who dodged his second goal in the 91st minute to take Leeds to an impressive victory. The loss ended Manchester City's 6 match winning run in all the competitions. They remained on 74 points, 14 ahead of the second-placed Manchester United. The win took Leeds up to 9th in the Premier League table.
"It is a great result for us," Dallas told BT Sport. "It was tough out there. It is hard enough with 11 men, never mind 10.
"We defended really well and kept them to very few good chances. We knew if we could have a bit more composure we could get one chance."
Manchester City made eight changes to the side that defeated Borussia Dortmund 2-1 at the Etihad in their Champions League quarter-final first leg last week.
Post the match a section of Manchester City supporters praised defender Stones for his efforts. The 26-year-old played most of the game in the opposition's half pushing on from center-back and looked to be creative.