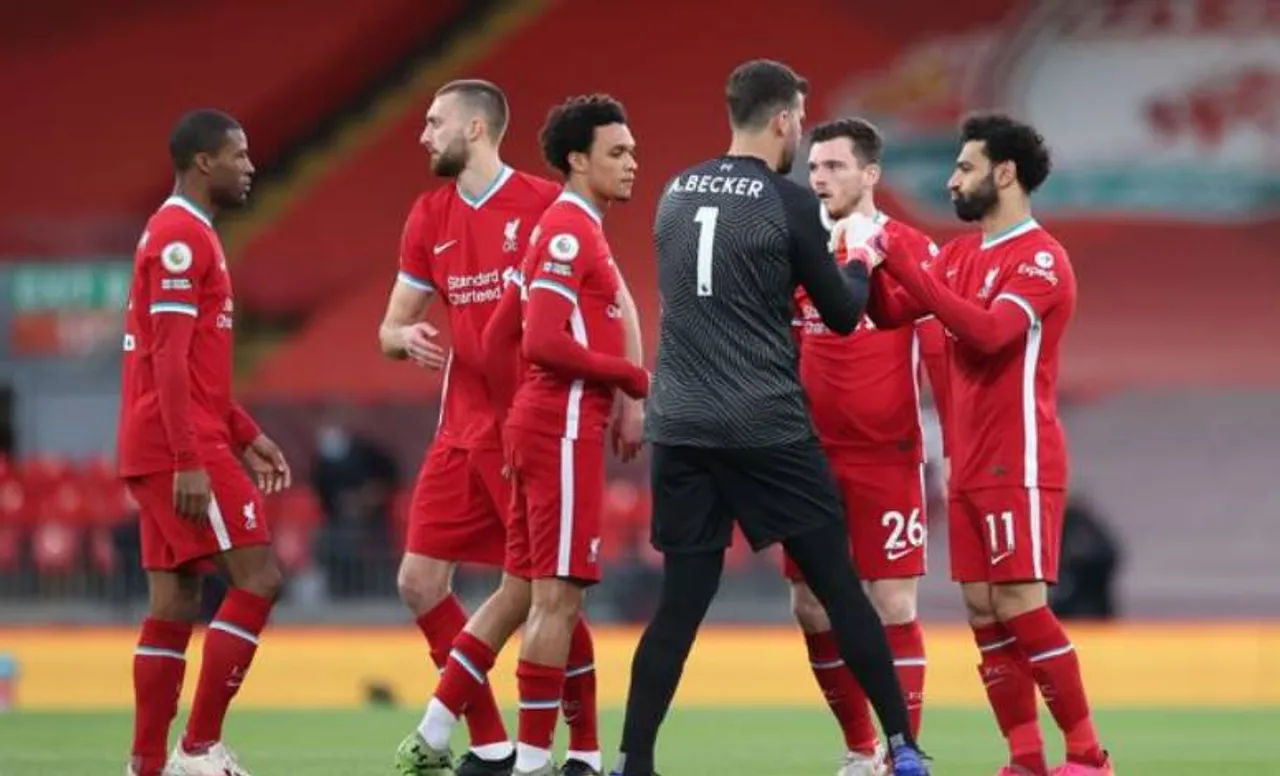 Liverpool's 3-0 victory over Burnley have pushed them back into the top four in the English Premier League for the first time since February. The Jurgen Klopp-side leapfrogged Leicester, on account of better goal average, despite having equal points (66) and are now placed at fourth. Chelsea is placed at third with 67 points, one more than Liverpool and Leicester. Manchester City and Manchester United have already qualified  and a victory for Liverpool over Crystal Palace next week will be good enough for them to finish in the top four. Leicester will have to register a big win over Tottenham, their last game of the home season, to qualify if Chelsea and Liverpool manage to win their matches.
Since a 1-1 draw with Newcastle on April 24, Liverpool has managed to defeat Southampton, Manchester United, West Bromwich Albion and now Burnley. They go into Matchweek 38 knowing they can qualify for next season's UEFA Champions League if they match the Foxes' result against Tottenham Hotspur on Sunday.
Also, the final day of the season will clear out which teams will qualify for UEFA's minor European tournaments, including the Europa League and the newly created Europa Conference League. Wes Ham is likely to finish sixth and qualify for Europa League. Seventh place Tottenham lost 2-1 to Aston Villa and is now tied on points with Everton, who defeated Wolverhampton 1-0 at home. Arsenal is placed at ninth after defeating crystal Palace 3-1. Newcastle won 1-0 at home to Sheffield United in Wednesday's other game.
The game between Tottenham and Aston Villa could be the last game of Harry Kane for the club. The England captain has reportedly asked to be sold after becoming unhappy with the lack of progress at the club.