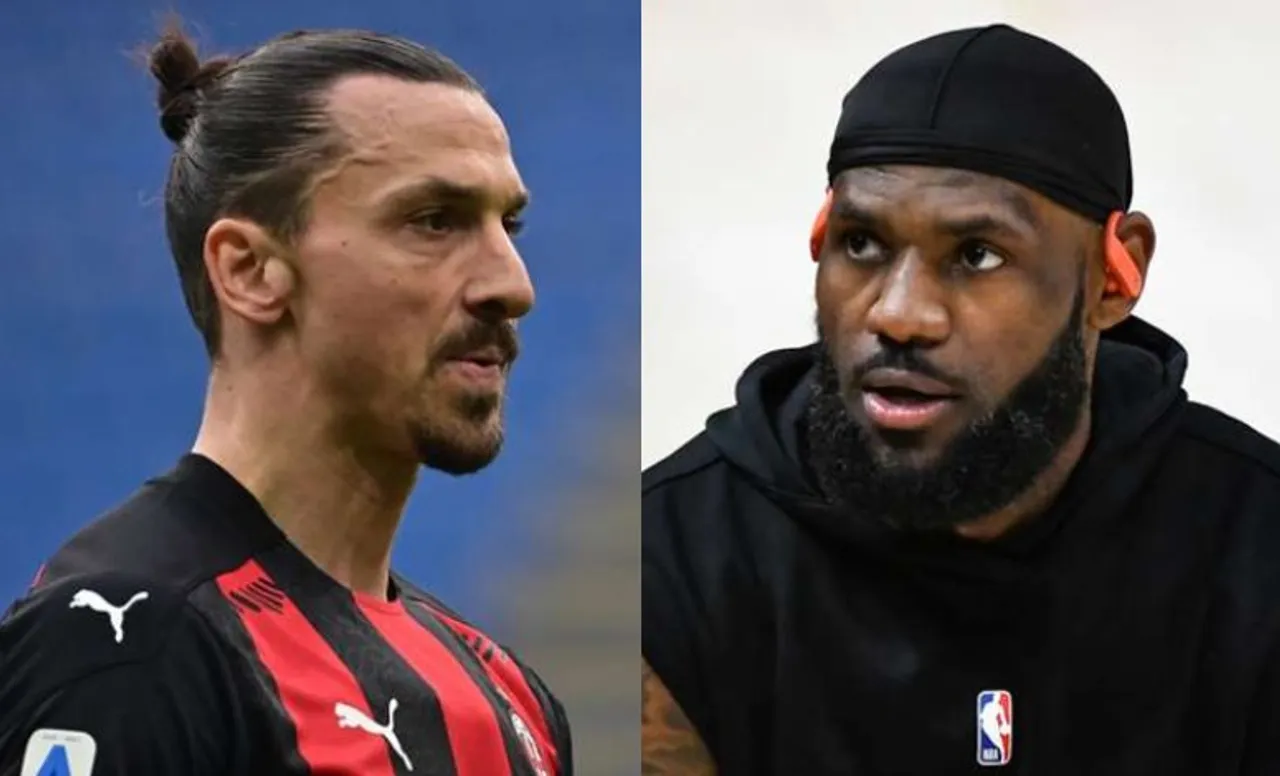 Popular Basketball player LeBron James has hit back at the AC Milan forward Zlatan Ibrahimovic for his recent comment on the former doing politics. James, after winning The Associated Press' Male Athlete of the Year in 2020 for leading the Lakers to the NBA title, had said that he was more proud of what he did off the court supporting the Black Lives Matter moment.
To this, Zlatan had stated that James should do what he's good at and not do any kind of politics. The Footballer had suggested him to stay away from other matters while also mentioning that some people do make such mistakes after they become famous.
" is phenomenal at what he's doing, but I don't like it when people have some kind of status, they go and do politics at the same time," Ibrahimovic had said while speaking to Discovery+ in Sweden. "Do what you're good at. Do the category you do. I play football because I'm the best at playing football.
"I don't do politics. If I would be a political politician, I would do politics. That is the first mistake people do when they become famous and they become in a certain status. Stay out of it. Just do what you do best because it doesn't look good," he had said.
LeBron James, while responding to Zlatan, has cleared that he can't be silenced and knows what he is doing. He also added that he will always preach about equality and will stand up for his community. 
"He did say that, right? Yeah. I thought he said that. I speak from a very educated mind. I'm the wrong guy to go at because I do my homework. I will never shut up about things that are wrong. I preach about my people and I preach about equality. Social injustice, racism, systematic voter suppression, things that go on in our community. 
"I was part of my community, I've seen the things that are going on. I have a group of 300-plus kids in my school that are going through the same thing and they need a voice. I am their voice and I use my platform to shed light on things that are going on, not only in my community but around this country and around the world," James said in a press conference.