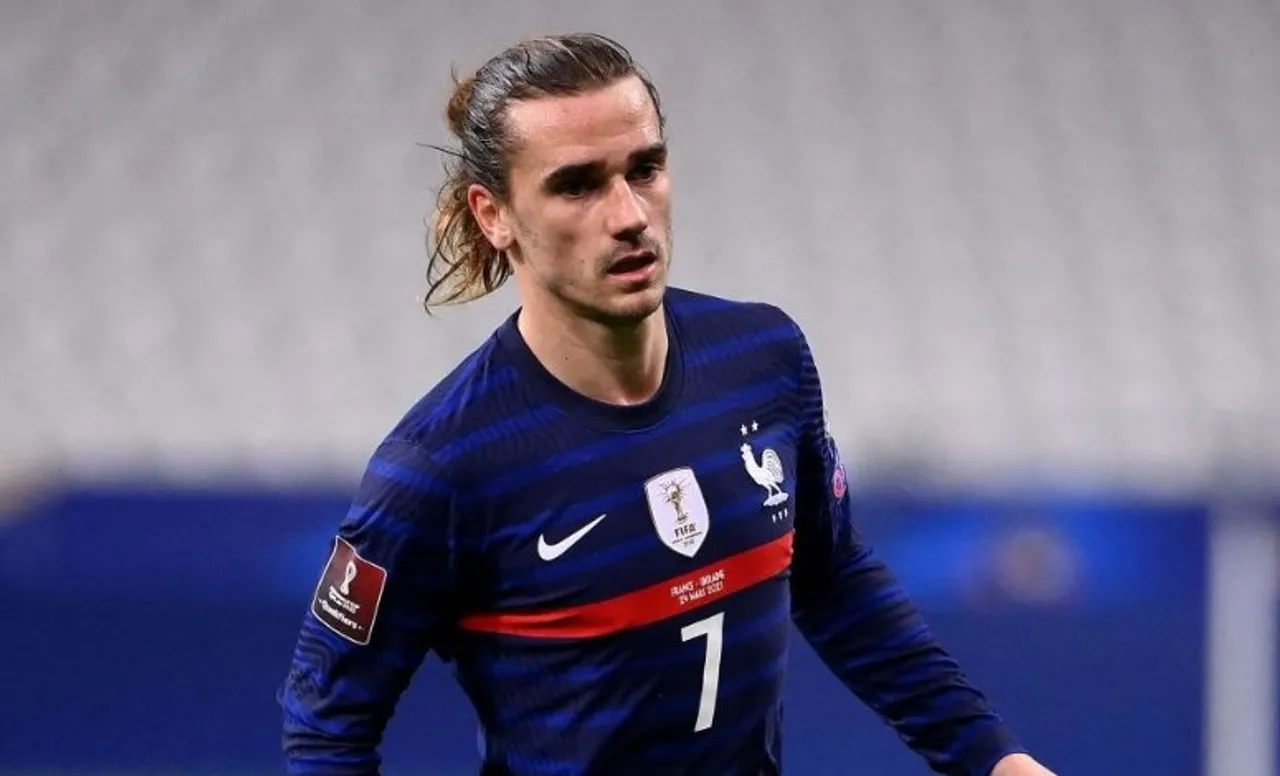 France didn't get off to a desirable start in the World Cup qualifiers and had to settle for a shocking 1-1 draw against Ukraine despite taking a lead in the first half. The 2018 World Champions are placed in Group D with Ukraine, Finland, Kazakhstan and Bosnia and Herzegovina. French head coach Didier Deschamps played a new combination instead of their usual 4-2-3-1 but the move backfired as France struggled in the second half and failed to hit the second goal. Post the frustrating draw, Antoine Griezmann admitted that the team needed more "offensive players" to get the result in their favour. He admitted that France were below par in the match but ensured that they'll try to improve in the next game.
"We needed maybe more offensive players who are able to go one-v-one on the sidelines. We will learn to play in a system like that and try to start winning again. We wanted to win but we didn't play a great game. We're going to look at it all and try to improve," Griezmann said, reported Goal.
Didier Deschamps was also disappointed with France's performance and asserted that they should have won the game in the first half itself. He praised the Ukraine team for their commendable performance but pointed out that his team lacked energy in the second half.
"We should have secured the win in the first half, we had the opportunities. It was more difficult in the second half. The goal that we conceded was avoidable, we pushed to the end. We are obviously disappointed, it would have been ideal to win," Deschamps said, reported TF1. "The result proves that Ukraine is a good team. We lacked energy in the second half. We can do better. It is not necessarily a match where we were going to create a lot of chances. We needed more precision and movement."
 Despite their mediocre performance in the opening game, France are the favourites to win the tournament. They'll take on Kazakhstan and Bosnia and Herzegovina in their next two fixtures.