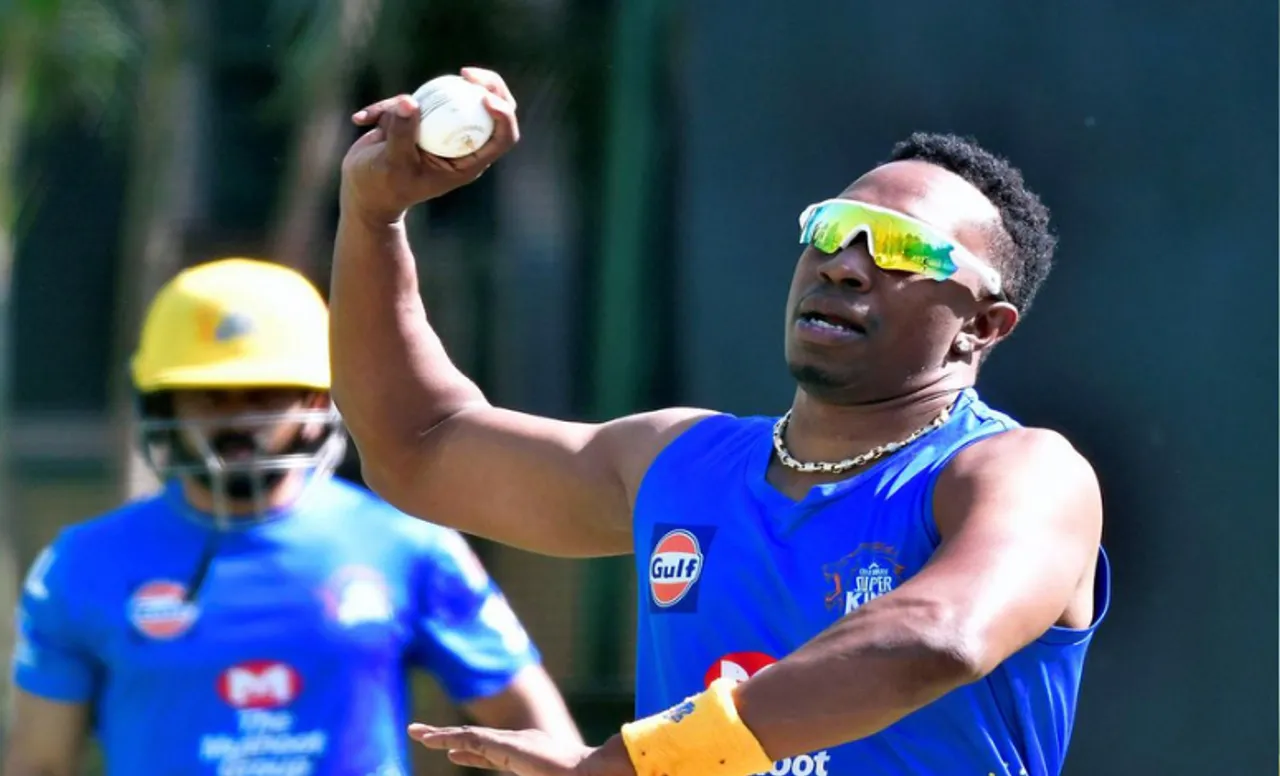 Following a convincing victory against the defending champion Gujarat Titans in Qualifier 1 on Tuesday in Chennai, Chennai Super Kings advanced through to the IPL 2023 final. To put down a marker before the big final, CSK defeated Gujarat, who were the league's standout team and table-toppers.
In Qualifier 2 on Friday in Ahmedabad, Gujarat Titans will play the Mumbai Indians. Like CSK, Mumbai Indians overcame injury issues to make the playoffs after a sluggish start. The goal for Rohit Sharma's team would be to take advantage of the chance to meet CSK again in the final game.
'No, I am scared of Mumbai' – Dwayne Bravo
And CSK's bowling coach Dwayne Bravo made fun of the rivalry between CSK and MI by joking that he personally wouldn't want the Super Kings to play the Mumbai Indians in the season finale. "No, I am scared of Mumbai (laughs). We don't see it like that. All three other teams are dangerous teams. They are quality teams." After CSK defeated Gujarat by a score of 15 runs in Qualifier 1, Bravo told Star Sports.
"Yeah, I mean, honestly, my personal feeling, I don't want Mumbai. My friend Pollard knows that. But, jokes aside, all the best to the other teams. We are looking forward to whoever we are going to face. I think we have got it," he added.
Bravo raced onto the pitch after the final Gujarat wicket was taken to start the celebrations for CSK's victory over GT. Bravo continued the party even after CSK arrived at the team hotel because he was seen dancing joyfully in the lift.
If Mumbai Indians advance to the final, Bravo will face off against his close friend and batting coach Kieron Pollard. The ironic remark made by Bravo highlights MI's IPL domination over CSK over the years. The two clubs have faced off in the final four times, with Mumbai coming out on top three times, in 2013, 2015, and 2019, and CSK taking the crown in their first-ever final encounter in 2010.
Here's how fans reacted:
Ye darr acha laga Bravo 😁 pic.twitter.com/zOCP1MZyav

— NIKHIL (@nikhil_nsu) May 25, 2023
Ye khauf dekh kar achcha laga 💪💙🙏

— Rohit Sharma (@imro_264) May 25, 2023
The only cskian who is true to himself 😭

— akash madhwal stan (@ro454lyfe) May 25, 2023
Meanwhile Mumbai Indians:- Jalwa hai humare

— N I K H I L (@nikhilkalavale) May 25, 2023
Even if MI reach Final
MI will miss biggest match Winner against CSK - Pollard
😣😣 pic.twitter.com/zEtmYzu3ey

— Vaibhav D (@Vaibhav04563161) May 25, 2023
Pappa coming soon😂😂 pic.twitter.com/SmlhlUd8Si

— Rajputana Royals (@SACHINP66986272) May 25, 2023
Bravo just wants worthy competitors who don't pay umpires

— 🖤 (@ameye_17) May 25, 2023
Khanp kahe rahe ho be😭 pic.twitter.com/qFKvljBPWJ

— 𝐒𝐀𝐌 (@Vitamin_is_back) May 25, 2023