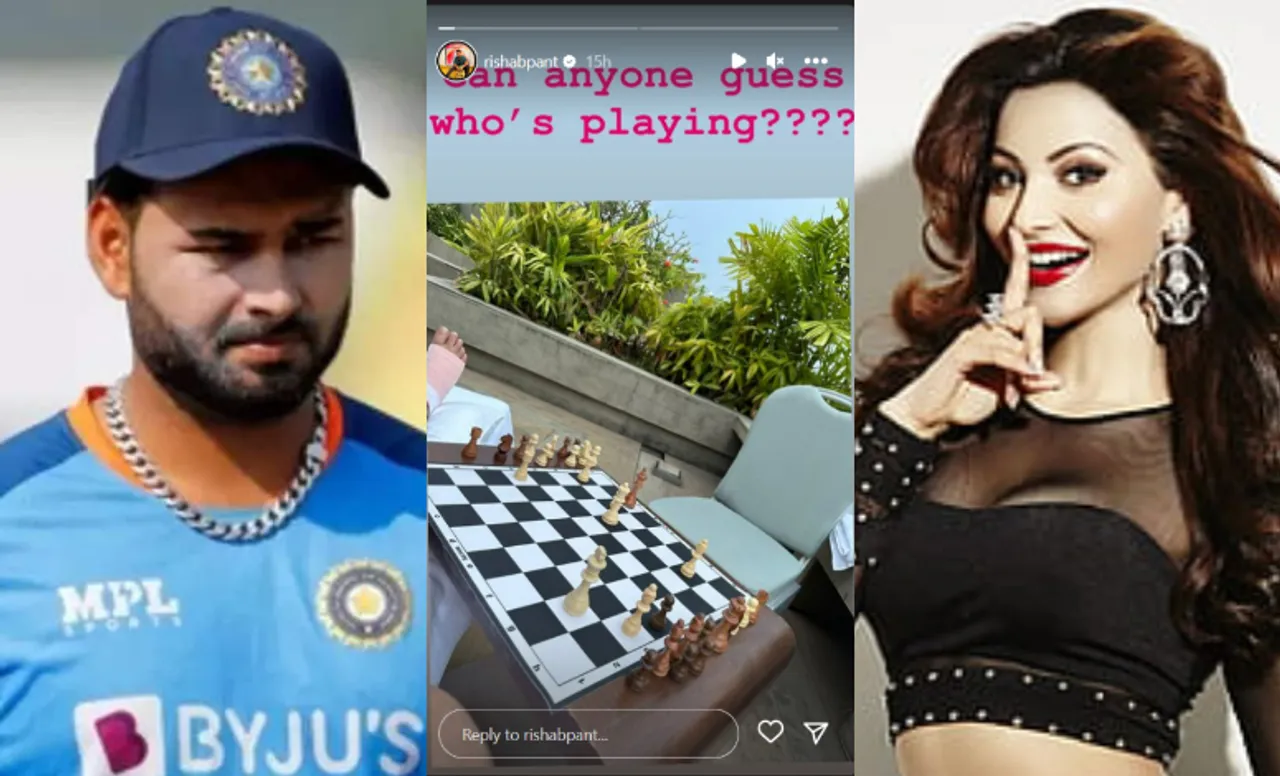 Rishabh Pant is currently getting recovered from the injuries he received from the horrible road accident. The India wicketkeeper got involved in that accident on 30 December 2022. Recently, Pant shared pictures of him walking with crunches on social media. Now, on 6 March, he came up with another story on his Instagram account with a witty captain: 'can anyone guess who's playing?'.
He shared a picture of him playing chess but no one was there at the opposite chair. After seeing that, fans went crazy and claimed that it might be the Bollywood actress Urvashi Rautela. The actress has a brief history with the star cricketer of team India for a long time now. It all started with an interview by the actor where she mentioned "Mr. RP".
Here is the image of the shared story: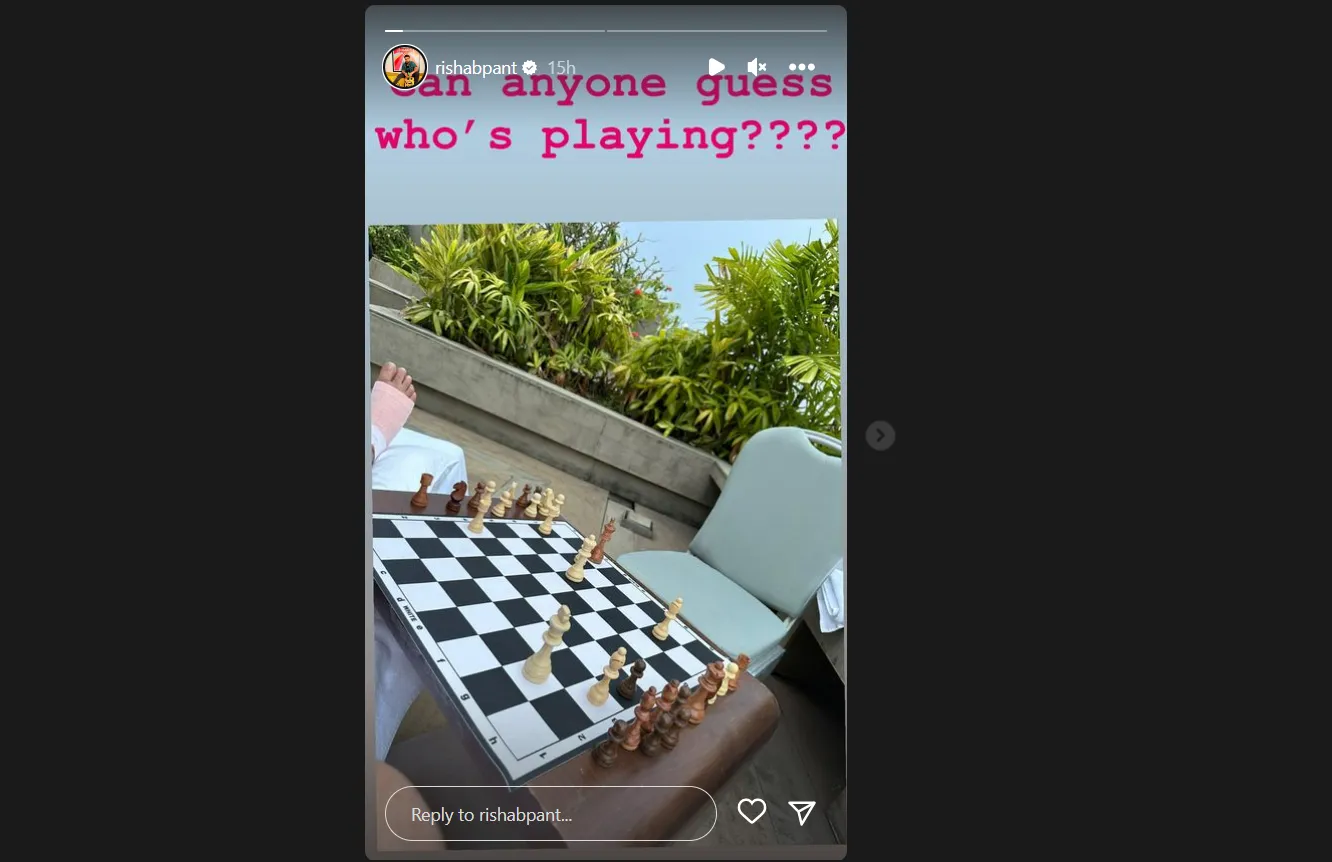 Instagram story of Rishabh Pant (Image Source: Instagram)
"I'll be back soon to make everyone happy again." - Rishabh Pant
Recently, while speaking to reporters, Urvashi said that Pant is an asset to India and wished him a speedy recovery. She said: "Yes yes, he is an asset to our country. India's pride." Then, the reporters said: "Humari dua hai unke sath". In reply to that, the actress said: "Humari Bhi". Even, her mother also expressed wishes for a speedy recovery of Pant through social media platforms.
However, in a recent interview, Rishbah Pant shared some updates about his health and updates regarding his recovery. He said: "I'm glad and extremely grateful that I have so many well-wishers around me and people who always want the best for me. However, my message to my fans would be to keep supporting the Indian team and Delhi. Keep sending your love and I'll be back soon to make everyone happy again." 
He also claimed that it is difficult to say for him how much he is missing cricket. "I think it's difficult to say how much I miss cricket because my life literally revolves around it, but I am focusing on getting back to my feet now and I cannot wait to get back to doing what I love the most, to play cricket," Rishabh Pant said.
Here is how fans have reacted to the viral Instagram story shared by Pant:
Ye banda bhi Urvashi se kam nahi

— Doga (@ShikariDoga) March 6, 2023
Ye sala spidy ke saath chess khel rha hai or waha shreyas dhanashree ke saath ludo khel rha hai

— Khushbu Mishra (@_dakshmishra_) March 7, 2023
Take it easy......

— Varun (@varunyl94) March 6, 2023
One thing is for sure Natukaka aur Bagha to nahi hai. Kyunki mujhe dono raja board pe deekh rahe hai. Definitely not the intense game of Chacha Bhateeja special chess

— Hoomba Joomba (@kacachichi) March 6, 2023
Pant vs Bhutto

— Beelu (@NabeelSharif11) March 6, 2023
John Cena 🙌😱

— Dhananjay (@__Dhananjay7__) March 6, 2023
Expecting a story from urvashi with a chessboard anytime soon!

— The Gully Cricketer (@FifthStumpLine) March 6, 2023
Abhi koi edit karke urvashi ko baitha dega samne

— Anishaaaa🥂 (@Anishaaaa_1) March 6, 2023