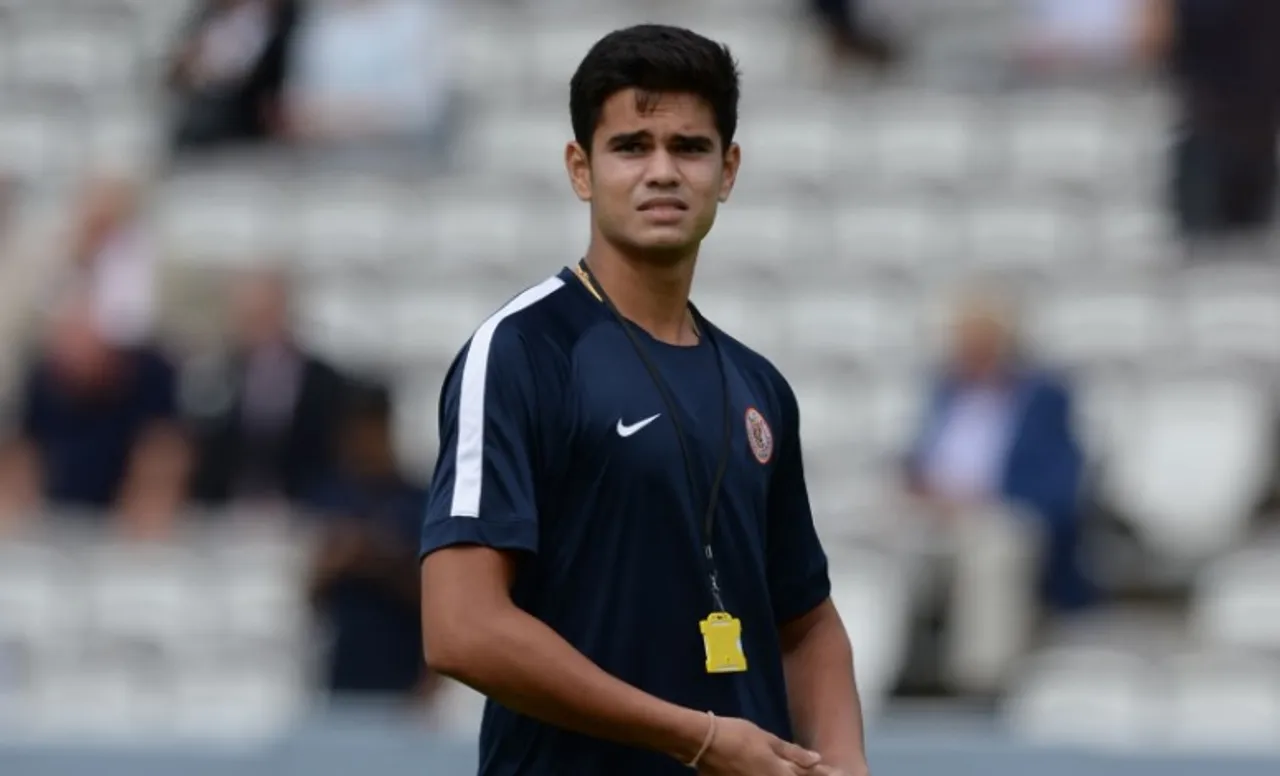 When Arjun Tendulkar registered for the IPL it was evident that Mumbai Indians will place a bid for him, exactly what they did. While many believed that Arjun's selection is a prime example of nepotism, MI's head coach Mahela Jayawardene cleared the air by saying that Arjun was picked purely on the skill basis. 
"We've looked at it purely on a skill basis. I mean, there is going to be a big tag on his head because of Sachin. But, luckily, he's a bowler, not a batsman. So I think Sachin will be very proud if he could bowl like Arjun.
Jayawardene further said that it's going to a good learning curve for Arjun Tendulkar. He said that Arjun is a focused guy and his stint with Mumbai Indians will help him evolve as a cricketer.
"I think it's going to be a learning process for Arjun. He just started playing for Mumbai, and now the franchise. He will learn the ropes; he will evolve. He's still young. A very focused young man. We have to give him time and hopefully not put a lot of pressure on him either. Just let him evolve and work his way up, and that's what we're there to help him to do," said Jayawardene.
They, however, were of the opinion that Arjun would need to prove himself like anyone else at the most competitive T20 League. Arjun Tendulkar bagged his maiden IPL contract when Mumbai Indians purchased him for his base price of 20 Lakh.
"We are looking at things under a very simple lens - it's just a youngster coming in the side, he has to prove himself, he has to show all the coaching staff and the think tank of the team that he's got the goods to belong there," said Mumbai's bowling coach Zaheer Khan.
 Arjun recently made his Mumbai debut in the Syed Mushtaq Ali Trophy. Ahead of the auction, the Junior Tendulkar stroked a magnificent knock of 77 of 31 balls and then returned with remarkable figures of 3/41 against Islam Gymkhana in the police shield cricket tournament.