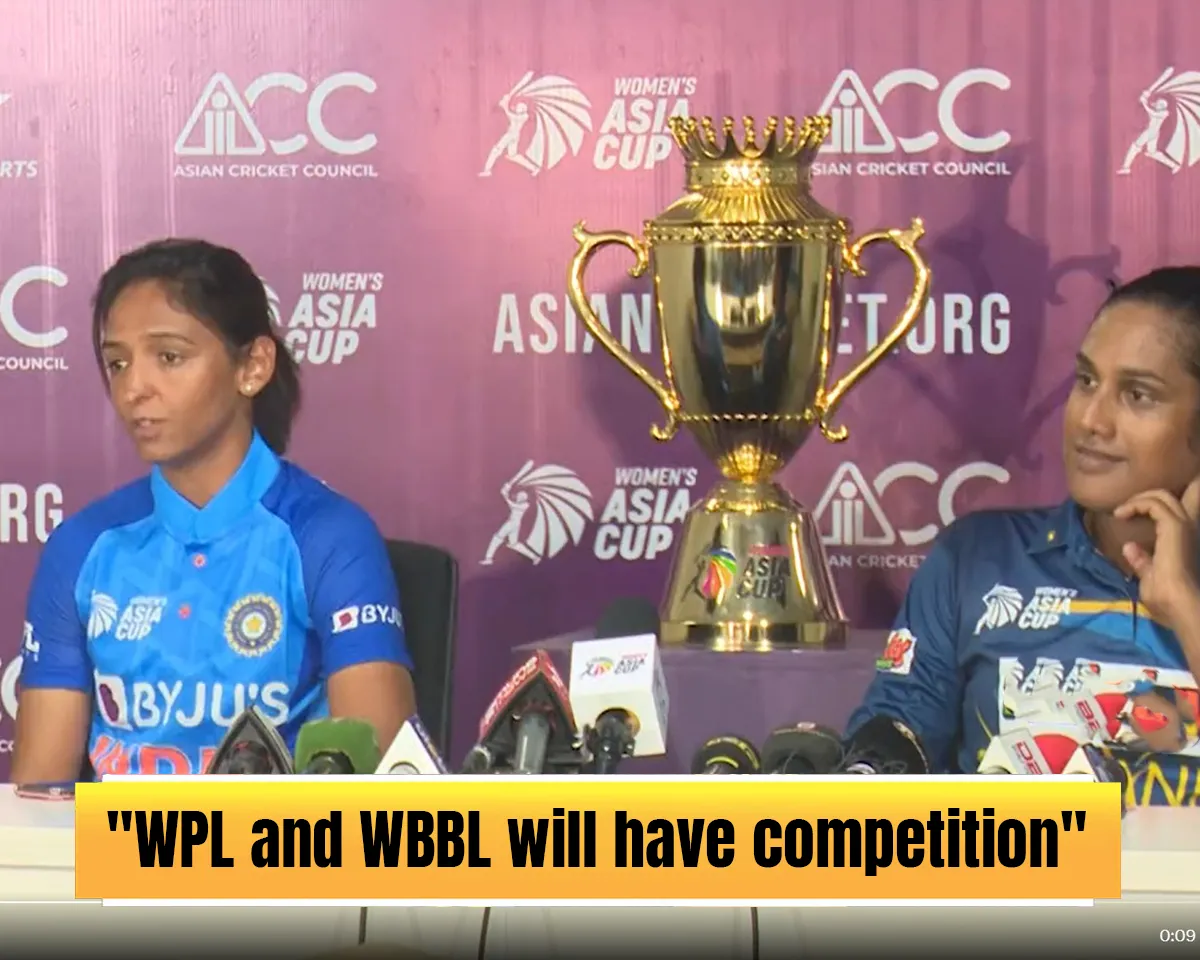 Chamari Athapaththu and Harmanpreet Kaur are two of the biggest stars in Women's cricket from Asia. The two have captained their sides for a long time and are an inspiration for youngsters to pick up the sport. Both the players have a lot in common. The two players have been the best players of their team for a long time, particularly in big matches.
Both the players scored a fantastic hundred against Australia back in the 2017 Women's World Cup. Both are primarily batters, who can also bowl a bit. Both are aggressive with the bat and have led their teams. Hence, both players are usually in demand in the Women's BBL, the biggest league in Women's cricket for a long time. The league has led to the formation of other leagues.
The Women's IPL, which was started on a full scale earlier this year, made big news about its quality. Most of the performers in the tournament were international-level players. Some of them came out from the domestic level. But it showed that India lacks highly skilled players at the domestic level and has a long way ahead to catch up with players from other teams like Australia, England, South Africa, and New Zealand. 
'WPL and WBBL will have competition' - Chamari Athapaththu
Speaking about the same in the ongoing Women's Big Bash League 2023, Chamari said that the success of the tournament has been bringing out the domestic players to the fore. Athapatthu felt that the quality of domestic players in WBBL is higher than in any other Women's league in the world. Athapaththu said that India's WPL will be right up there in the years to come. 
"WPL and WBBL will have competition in future. But currently, WBBL is ahead of other leagues in the world," said the Sri Lankan, who has been in a terrific form in the ongoing WBBL. Harmanpreet agreed with the take of Athapaththu. The Indian captain also felt that the quality of domestic players in Women's BBL is of a different level as compared to that of Women's IPL. 
Watch the interaction between the two cricketers here -
Harmanpreet Kaur and Chamari Athapaththu believe domestic players are making a difference in WBBL #WBBL09 pic.twitter.com/JGA5XxCmAe

— Women's CricZone (@WomensCricZone) November 1, 2023