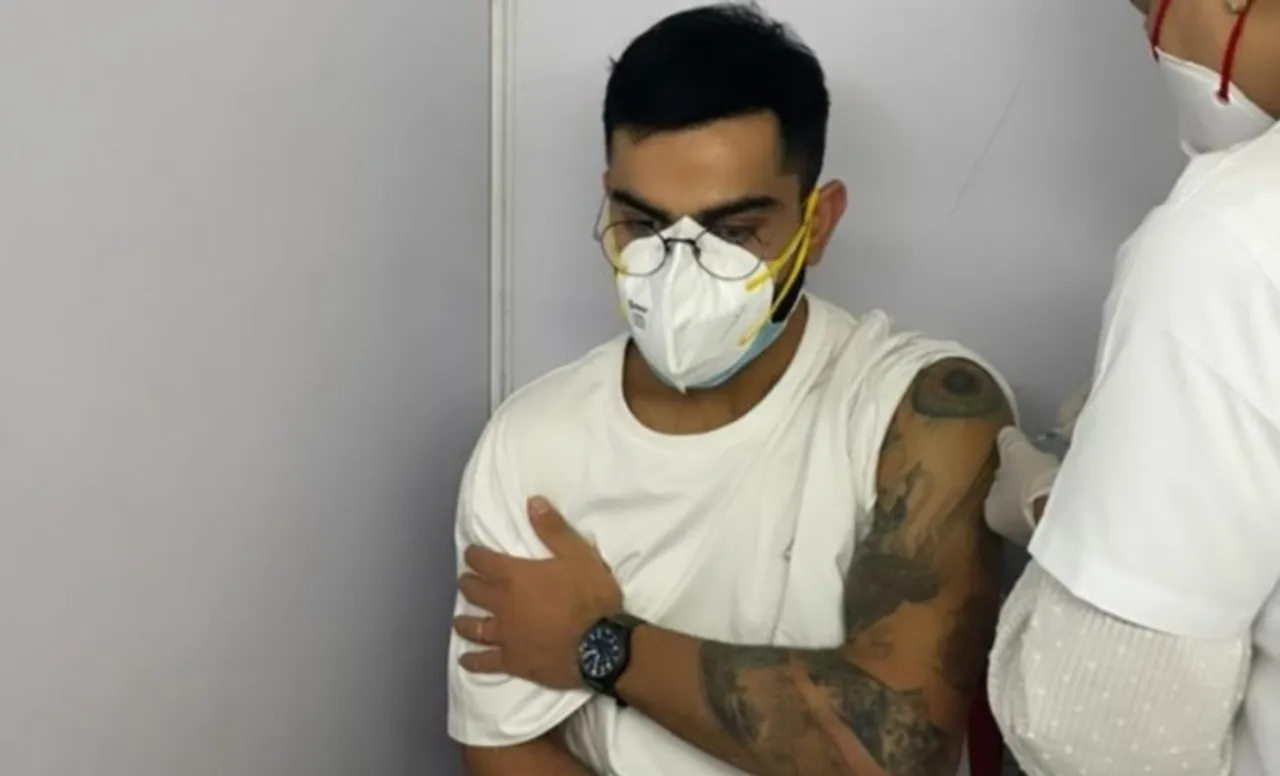 Ahead of the England tour, Indian skipper Virat Kohli has got his first shot of the COVID vaccine. Kohli posted a picture of him getting vaccinated on his Instagram story and urged everyone to get vaccinated.
"Vaccinate as soon as you can. Stay safe".
Earlier, Indian opener Shikhar Dhawan and Kohli's deputy in Tests, Ajinkya Rahane also got themselves vaccinated. Taking to Instagram, Rahane posted pictures of him and his wife Radhika getting their vaccination shots and requested the fellow countrymen to get vaccinated.
"Both me and @radhika_dhopavkar got our first dose of the vaccine today. We're getting vaccinated not only for ourselves but also for those around us. I urge everyone to get vaccinated if you're eligible."
 

View this post on Instagram

 
The BCCI is keen on getting its players vaccinated. They revealed that they are in touch with England and Wales Cricket Board to ensure that players can get their second shot of the COVID-19 vaccine in UK.
"The Indian government has opened vaccination for every person above 18, so the players can take their first dose. But the second dose is the question here. The BCCI is looking at working closely with the England and Wales Cricket Board to ensure players can get a second dose in the UK. If that is not approved by the UK government, we will have the vaccine taken from India for the second dose. Let's see how that works out in the coming days," the official stated.
India are set to land in England on June 2nd. The BCCI recently revealed the travel plans for the Indian team. According to them, team India will go into an eight-day bio bubble in India from May 25 before undergoing another 10-day quarantine in England. India are set to play the summit clash of the World Test Championship against New Zealand before locking horns with England in the five Tests series.