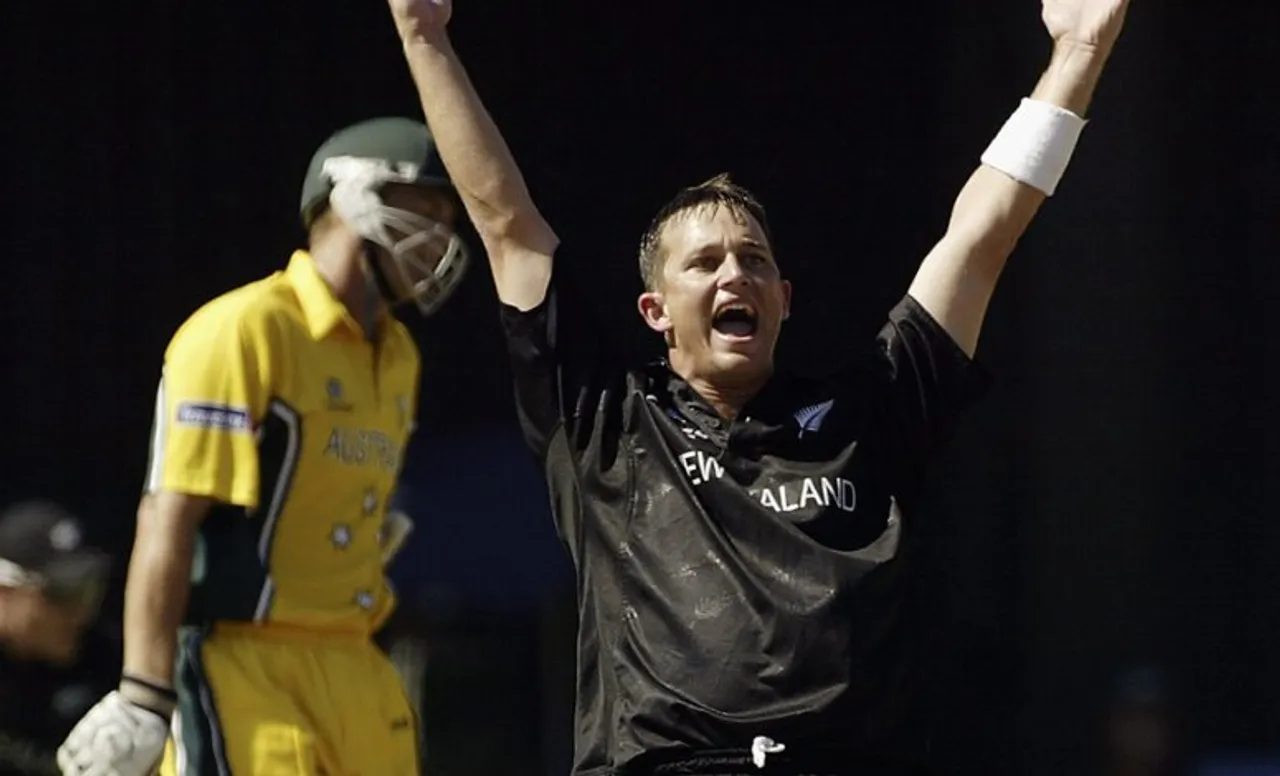 Are you someone who likes to watch 350 getting chased in 40 overs? If yes, then you might not enjoy reading this listicle. It is for those hardcore cricket fanatics who like to see an equal contest between the bat and ball. Someone, who loves to see the ball zip past the outside edge, someone who enjoys a confident leave as much as he enjoys a slog over mid-wicket. A memorable spell doesn't always mean a five or six wicket haul, a great spell is one that stays in our memory forever. Here, in this listicle, we're going to read about 5 such spells.
Top 5 memorable spells in cricket history
5 - Wasim Akram 
Pakistan were chasing their maiden world title and were in a commanding position after reducing Graham Gooch's England at 69-4. However, a solid partnership between Neil Fairbrother and Allan Lamb got the English innings back on track. The duo had already added 72 runs for the fifth wicket and looked like taking the game away from Pakistan. The Asian giants were in desperate need of a wicket and skipper Imran Khan turned to their ace bowler Wasim Akram. The move paid dividend as Akram removed Lamb and Lewis on consecutive deliveries of the 35th over to get Pakistan in the driving seat. England never recovered from the blow and were all bowled out for 227. Akram was awarded man of the match award for his brilliant figures of 3-49.
4 - Shane Bond
 Australia were playing New Zealand in the Super Six tie of the 2003 Cricket World Cup and had won all their previous 7 games. New Zealand needed a victory against the mighty Australians to qualify for the semi final. A win was a real possibility after Shane Bond lit the ground with an amazing spell of fast bowling and reduced Australia to 84/7. An eighth-wicket partnership of 97 between Andy Bichel and Michael Bevan steered Australia to a respectable 208-9. The target proved too much for the Kiwi's as they were bowled out for 112. Shane Bond had figures of 6/23 in the match.
3 - Glenn MacGrath
The 2005 Ashes is one of the most intense cricket series till date. England got off to a scintillating start after Australia found Steve Harmison (5/43) too hot to handle in the 1st Test at Lords. The lanky pacer decimated the Australian batting order as the visitors stumbled to a paltry 190. It was a great opportunity for Michael Vaughan's team to take an early lead in the series but a masterclass spell from Glenn McGrath dismissed 5 English batsmen in a span of 31 balls, leaving England reeling at 21-5. McGrath put on a scintillating show of his skills and swung the match back in favour of Australia who bowled out England for 155. In their second inning, Australia posted a strong 384, setting a target of 420 for England to win. England collapsed for 180 in their second inning, losing the match by 239 runs
2 - Ian Botham 
Arguably the greatest English all rounder to have graced the cricket field, Ian Botham did the unimaginable in the fourth Test of the 1981 Ashes. England had set a target of 150 for Australia to win the fourth Test and go 2-1 up in the series. At 105/5, Australia were cruising to victory before English skipper, Mike Brearley handed the ball to Botham, who bowled a magical spell and picked up the remaining 5 wickets for just 1 run as Australia were bowled out for 121. 
1 - Curtley Ambrose
West Indies were up against Australia in the fifth Test at Perth. At 58-2, Australia needed a steady partnership to get their team to a solid total. However, a devastating spell from Curtley Ambrose saw West Indies shot Australia for 119. The giant pacer picked up 7 wickets for 1 run to shell shock the hosts. All of his victims were either caught by the keeper or at slips. West Indies went on to win that match by an innings and 25 runs.