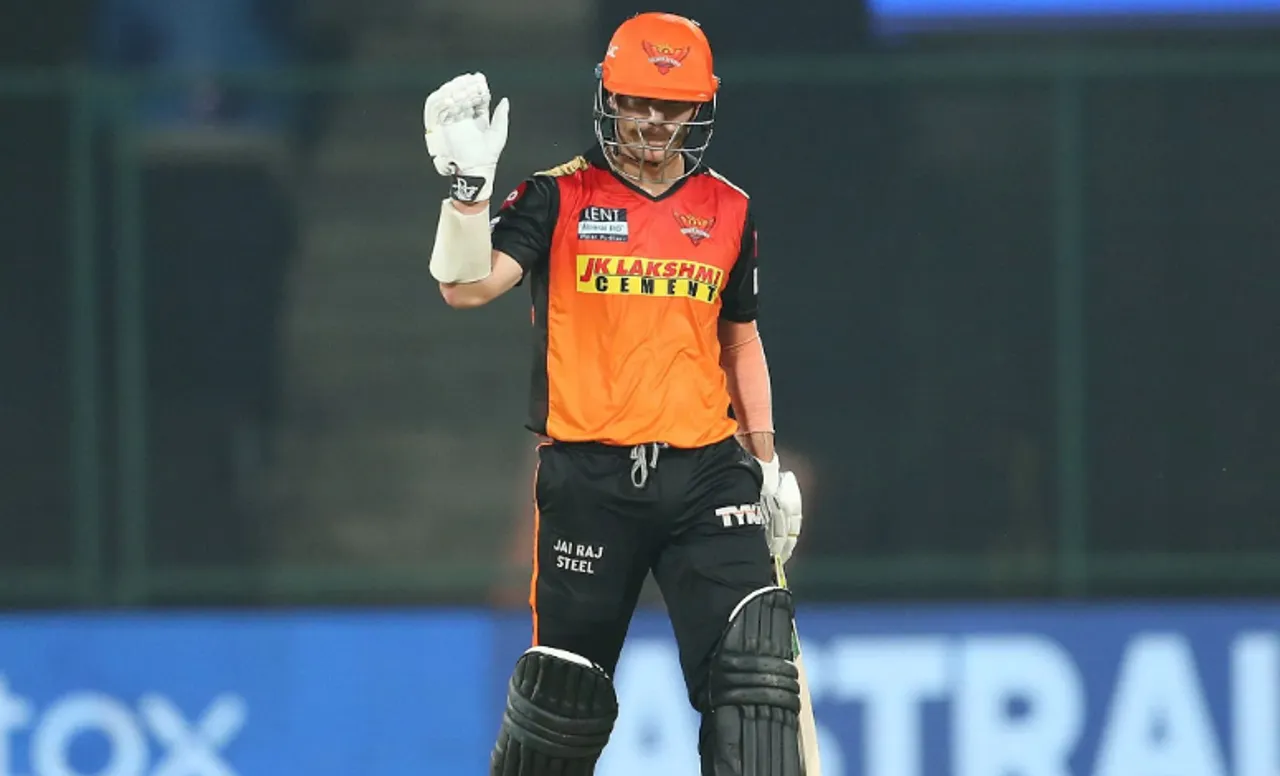 Despite SRH not performing as per the expectations, David Warner's sacking as a skipper has shocked many. Now, the Sunrisers Hyderabad's Director of Cricket, Tom Moody has revealed David Warner's reaction after being stripped of his duties. Moody revealed that Warner was shocked and disappointed after he got to know about the same.
"He's been pretty good. He was obviously shocked and disappointed...you know, you'll be disappointed if he wasn't feeling that way like any elite sportsman, they want to be playing, they want to be proving themselves and doing their best they possibly can for the team," Tom Moody said.
Moody also revealed the reason behind handing over the leadership role to Kane Williamson. According to Tom Moody, Warner was not in the best of form with the bat and was not fitting in to the playing XI. Warner has scored 193 runs at an average of 32.16 in the six games of IPL 2021. More than the lack of runs, Warner's strike rate has been the topic of discussion. The southpaw came under the scanner after a questionable knock of 57 against CSK.
SRH has brought in Mohammad Nabi in the playing XI against Rajasthan Royals. Moody reckoned that having an all-rounder adds a lot of stability to the team.
"Firstly, he's not going to be playing in this particular game. It's purely a decision based on the combination. We've come to a conclusion that at this stage, we feel that the two overseas bat (batsmen), an all-rounder, and Rashid Khan is our best combination. We looked at it very closely," said the SRH director.
"Obviously, Bairstow's form and Kane Williamson's form is at a great height and we are very thrilled that they are playing the way they are. We had to make a hard call, and someone had to miss out. Unfortunately, for Davey (David Warner), on this occasion, it's him," he said.
David Warner has been the most prolific performer for SRH, as a batsman and as a skipper. SRH's only title win came under the leadership of David Warner. The Aussie has amassed 4012 runs in 93 games for the 'Orange Army'.
Also read: RCB promises financial help for oxygen support, will also auction special jersey to raise funds - Sky247 Blog
Follow SKY247.net for all the latest cricket, football, and other sports news from all parts of the world.