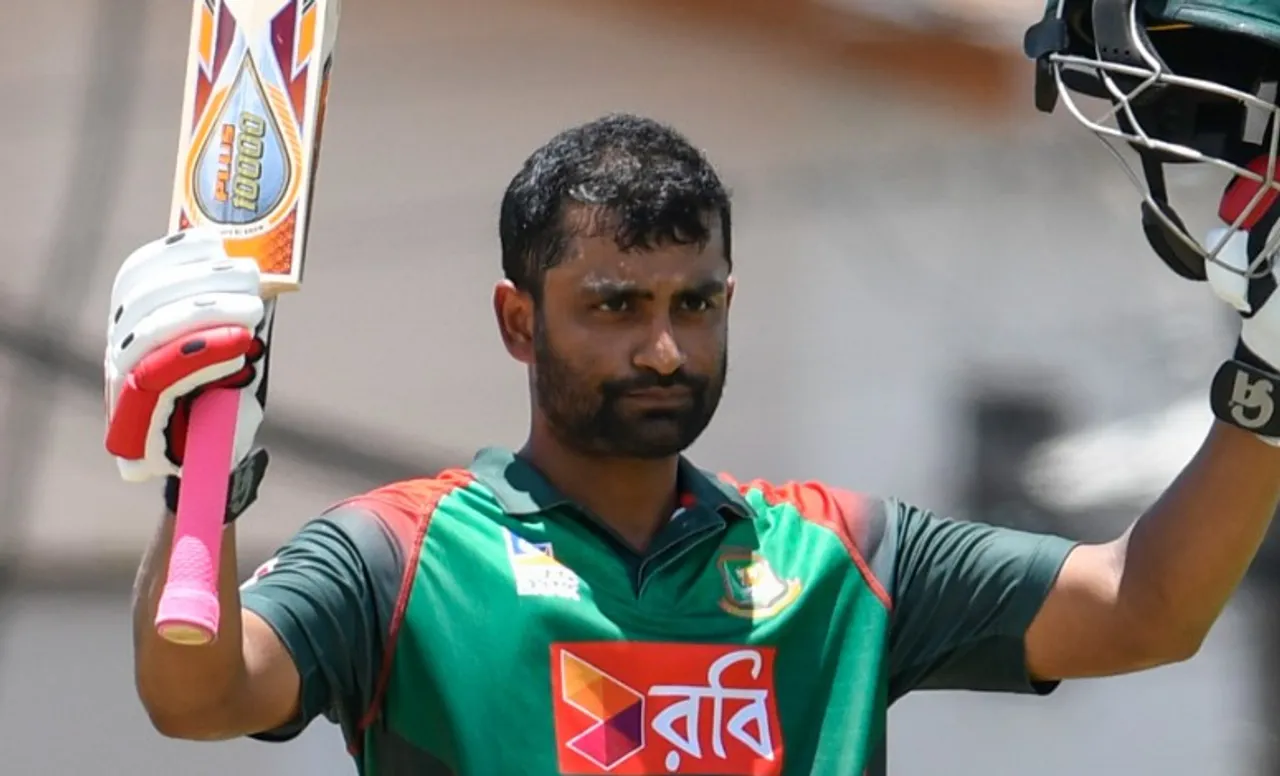 Bangladesh opening batsman Tamim Iqbal is planning to retire from one format in the international circuit so that he can prolong his career and focus on the other two formats better. Though Iqbal has decided to quit one format, he hasn't revealed the name of the same.
The 32-year-old  has been struggling with his form in the shortest format of the game and even skipped the T20I series against New Zealand. Thus, there were speculations regarding the batsman bidding adieu to the T20Is. Though Iqbal didn't deny the rumors, he asserted that he wishes to represent Bangladesh in the upcoming T20 World Cup.
"Of course the T20 World Cup is very much on my mind and this is just six months away and I am not 36 or 37, so why not? T20 is not out of mind. I know which format I want to leave early and which format I want to leave later. I know everything and I don't think that I have to disclose everything to everyone.
"When I feel that I have to let go of this format to prolong the other two, I will not push myself and carry on with that. The message is very clear, I want to play for Bangladesh as long as possible and I want to give my best for the country. I want to leave one format just to make sure I can give my best to the other two formats,"  Tamim told Cricbuzz
Further, Iqbal reckoned that it will be difficult for him to play all three formats for the next five to six years, however, he isn't keen on revealing his plans to everybody. He added that he will let go of one format when he feels that his body won't be able to take so much pressure.
"If I want to play for five to six years then it is very difficult for me to play three formats. I don't want to indicate anything as I said it can be ODIs, Tests, or T20s. I will play those two formats where I can contribute to the team and let go of that format where I feel that I have nothing much to give," said Tamim.