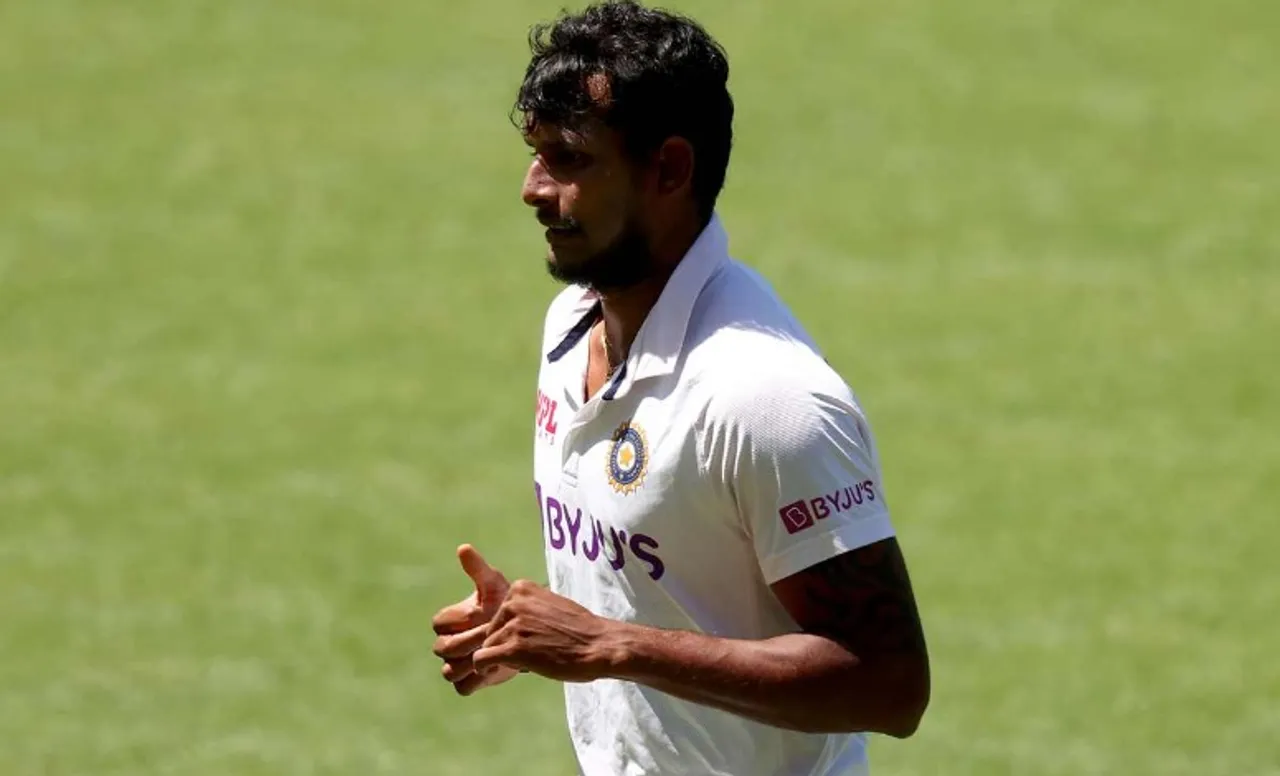 Went in as a net bowler and made his debut in three formats for India, T Natarajan's journey to the cricket's highest level has been extraordinary. The left seamer became the first Indian player to make a debut in all three formats on the same tour. He impressed everyone with his skills and returned as one of the finds of India from the Australian tour. Natajaran has not been picked in the Indian squad for the first two Tests against England and it's natural form him to miss being the part of the dressing room.
"Definitely , especially after being with the team for the last few months. But I do understand that it's important to take a break. Given that I did not spend time with the family in the last six months, I am fine with it. But undoubtedly, I will feel bad that I'm not able to be with the national team when they are playing in Chennai, said Natarajan in an interview given to the Times of India.
He further went on and said that he'd like to be a regular feature in all the formats for India but at the same time he need to manage his work load as well.
"I am looking to play in all formats and will maintain my workload accordingly. I am keen to work on my strength and endurance levels in the coming months. This is the first time I've played for six long months at a stretch in my life. Because I trained continuously during those months of lockdown, I was able to take care of the workload in IPL and in Australia," he added.