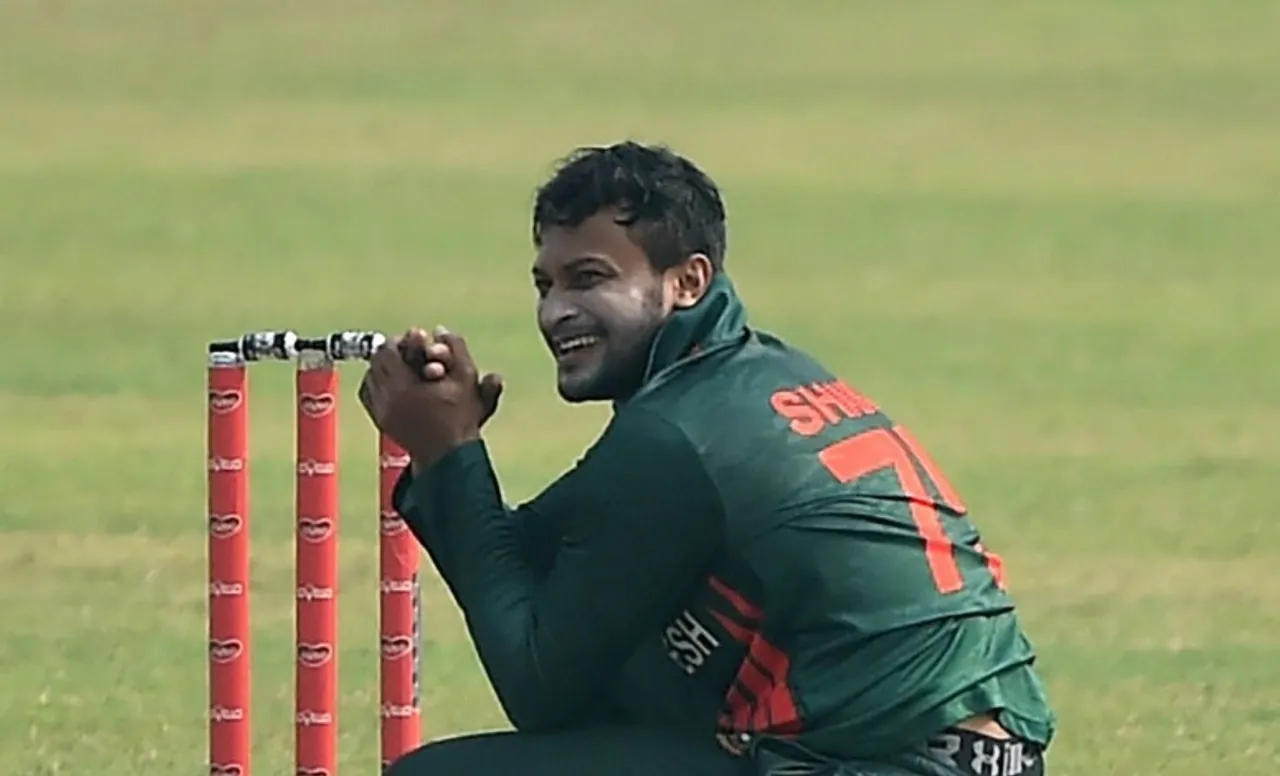 Shakib Al Hasan was accused by Bangladesh Cricket Board (BCB) Chairman, Akram Khan for giving the preference to Indian Premier League over Tests. Khan stated that Shakib is no more interested in playing the longer format of the game. Offering his opinion on the matter, the legendary all-rounder stated that all those people who were accusing him of not playing Test cricket have not read his letter properly. Adding that he had nowhere stated in his letter that he will not play Test cricket, Shakib stated that he wanted to play the IPL as it would help him to properly prepare for the World T20 that will be held in India later this year.
"Continuously people are talking about this Test (skipping the series against Sri Lanka). The people who are saying that I will no longer play the Test or don't want to play the Test haven't read my letter properly and that is it. I did not mention anywhere in my letter that I do not want to play Tests. I mentioned in my letter that I want to play in the IPL to prepare myself properly for World Cup (T20 World Cup) but despite that Akram Bhai (BCB cricket operation chairman) has repeatedly said that I do not want to play Tests," said Shakib as reported by Cricbuzz.
Shakib has opted to play in the 14th edition of the Indian Premier League (IPL) and will skip his side's Test series against Sri Lanka. The series between Bangladesh and Sri Lanka will be held from 21st April to 3rd May, and it will clash with the 2021 season of the IPL, which will he held from 9th April to 30th May. Shakib was bought by the Kolkata Knight Riders (KKR) franchise for a sum of INR 3.2 Crores during the 2021 IPL auction that was held in Chennai. Shakib is a veteran in the IPL and has featured in 63 matches.