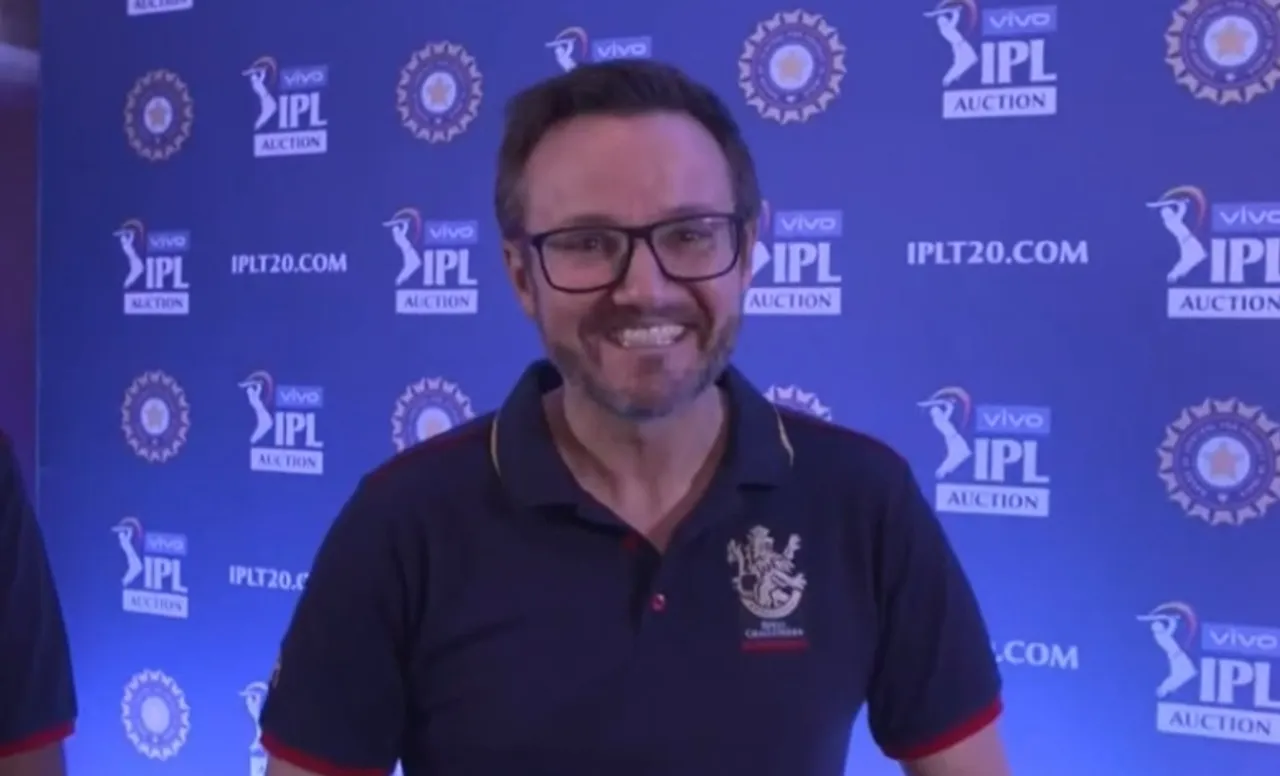 While many of us backed Steve Smith to fetch big in the IPL action 2021, he was sold to Delhi Capitals for a relativity low price of 2.2 crores. But Delhi wasn't the first team to bid for Steve Smith. It was RCB that placed the initial bid of 2 crores which was challenged by the Delhi Capitals for the second bid of 2.2 crores. While it seemed that RCB and DC will have a close tussle to get Smith on board, RCB pulled out after just one bid, leaving the viewers perplexed. 
The mystery has now been solved though. In a video shot before the IPL auction Mike Hesson, RCB's director of operation, is seen explaining how a bid for Steve Smith will help them go for Glenn Maxwell. He reveals that no team will allow RCB to buy Smith at 2 crores and will place a second bid. RCB's motive was to raise Smith's stake so that some of the teams spend a hefty part of their purse on Smith, which will boost RCB's chances of getting their hands on Glenn Maxwell.
"Best thing we can do is make a bid early for Steve Smith, and get out. So if we can get somebody to buy somebody in that first round, it is a big win for us. I feel if we bid for him straight away, no one is going to let us get him for Rs 2 crore," Hesson says in the clip.
He further said that if no other teams bids for Smith, getting him for 2 crores is not a bad deal at all.
"If we're left with Steve Smith at 2 crore, it's not the end of the world. When we look at risk-reward, it's not a bad result," Hesson adds in the video.
Another reason RCB didn't want to spend much on Smith was because of their team combination. They were after a finisher who can bowl in the middle overs. Since Smith doesn't bowl, he wasn't in RCB's scheme of things.
"Smith doesn't bowl. Very clear. Whoever bats there (after Devdutt Padikkal, Virat Kohli and AB de Villiers) has to be able to bowl. All the stats we're doing are around batting, but they have to be a bowling option."