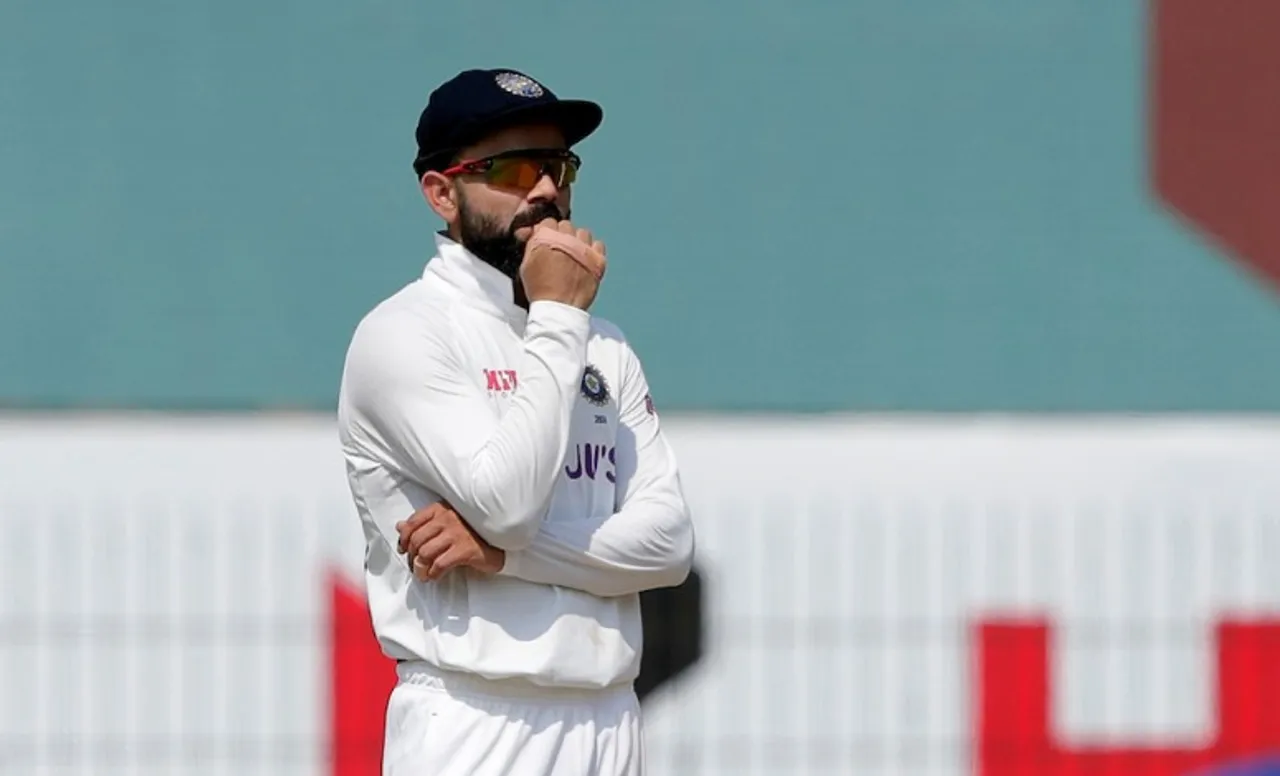 Carrying on their juggernaut, England, on back of a magnificent double hundred from Joe Root, thrashed India by 227 runs to take a 1-0 lead in 4 match Test series. Questioning the team's intensity and body language, Indian skipper Virat Kohli said that the team didn't create enough pressure on England on the first two days of the match.
England posted a mammoth 578 in the first inning with Root leading the charge with a scintillating 218. Kohli also praised the trio of Ishant Sharma, Jasprit Bumrah and Ravichandran Ashwin but felt that the other bowlers could have done better.
 "I don't think we put enough pressure on them with the ball in the first half. Collectively as a bowling unit, fast bowlers and Ash, were good in the first innings but we also needed to contain a few more runs and create pressure," Kohli said at the post-match presentation.
"Having said that, it was a slow wicket and not helping the bowlers which made it easy for the batsmen to rotate strike and get into the game. Just looked like not much happening in it on the first two days.
"That's a fair assessment (the fourth and fifth bowlers not being up to the mark). You need your bowling unit to step up and create pressure on the opposition. We didn't achieve that in this game which is fine, lack of execution is acceptable but to understand our mindset was right is very important for us," he added.
"But credit to England, they got stuck in and put up a big total on the board. Our body language and intensity were not up to the mark, second innings we were much better," said the India skipper.
 The loss in the first Test meant that India can't afford to lose a match in the series if they're to keep their hopes alive for the final of the World Test Championship. India need to win the series by at least a margin of 2-1 to face New Zealand in the summit clash.
However, they'll need to figure out a strategy to contain Joe Root, who's in red hot form. The English skipper has two double and massive 186 in his last three Tests. England as a team has been performing exceptionally well and have won their last 6 away Test on the trot.