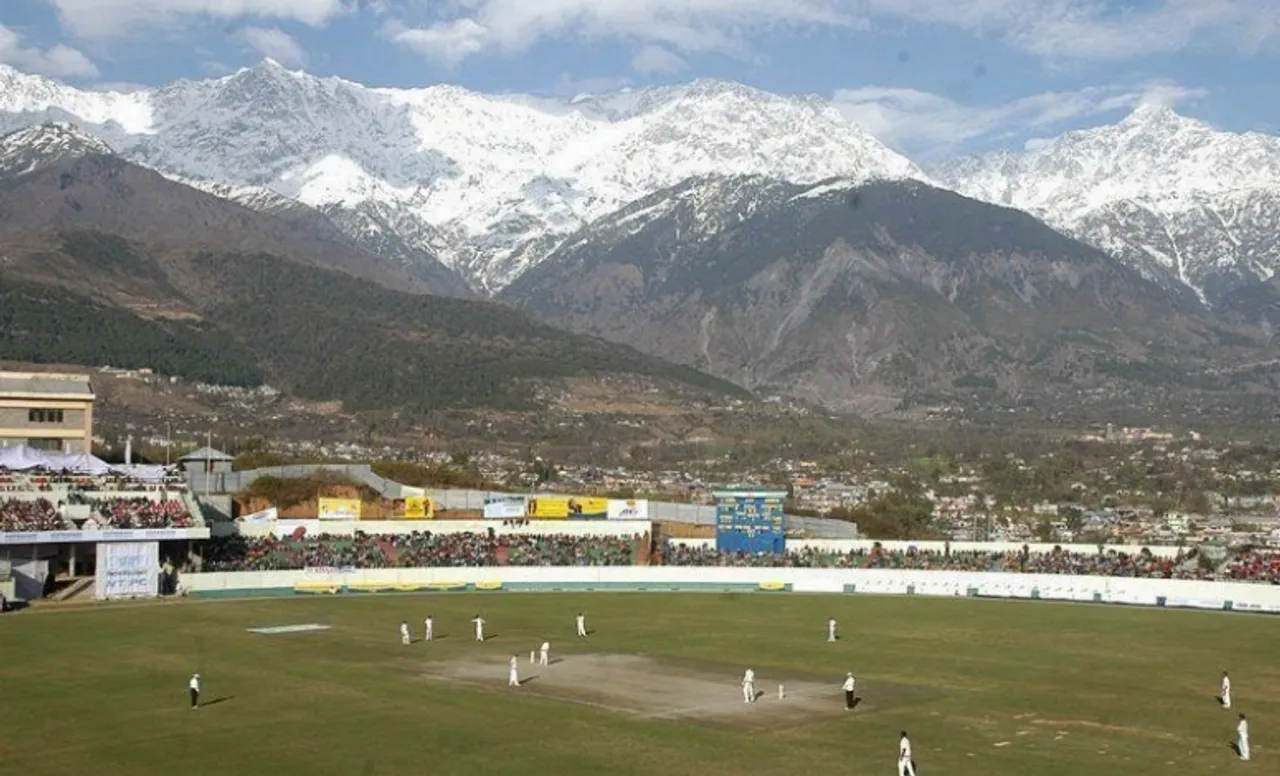 The scenic beauty of the Himalayas and cricket, a treat for all the sports fanatics. If a report from Times of India is to be believed, India will have a new cricket stadium, the highest in the world, at Lahaul valley of Himachal Pradesh, 10,000 feet above sea level and next to the Atal Tunnel.
The location and design of the stadium are already decided and the formalities of land transfer and other paperwork are in the final stage. Unlike other cricket stadiums, this stadium will be tribal funded and will have a seating capacity of 10000. The Lahaul-Spiti Cricket Association is at work since 2013.
LSCA President Surender Thakur revealed that they are awaiting a letter of intent from the government and post receiving it they will start the construction work. He added that the local panchayat and residents are looking forward to hosting cricket matches.
" A few days ago, association general secretary Tenzin Karpa, joint secretary Sanjay Yarpa, members Ashok Bata and Virender Thakur and I went to Cabinet minister Ram Lal Markanda, who is keen to be involved in the project," said Thakur.
Currently, Himachal Pradesh's Chail has the world's highest pitch at 8,000 feet but Dharmashala is the highest international venue. Patiala's Maharaja Bhupinder Singh had developed the Chail ground in Shimla district in 1893 while Dharmashala stadium at 4,780 feet was built in 2003. The new stadium will be 7 Km from north portal of the Atal Tunnel.
Lahaul has extreme weather conditions and is often covered under snow. When asked about the same and its effect on cricket matches, Thakur said, " The Sissu ground will remain shut in winter after the first snowfall. Between May and October, when Sissu's temperature stays between 15 and 25 degrees, will be a pleasant season for cricket.
Also read our review for RCB vs RR
Follow SKY247.net for all the latest cricket, football, and other sports news from all parts of the world.