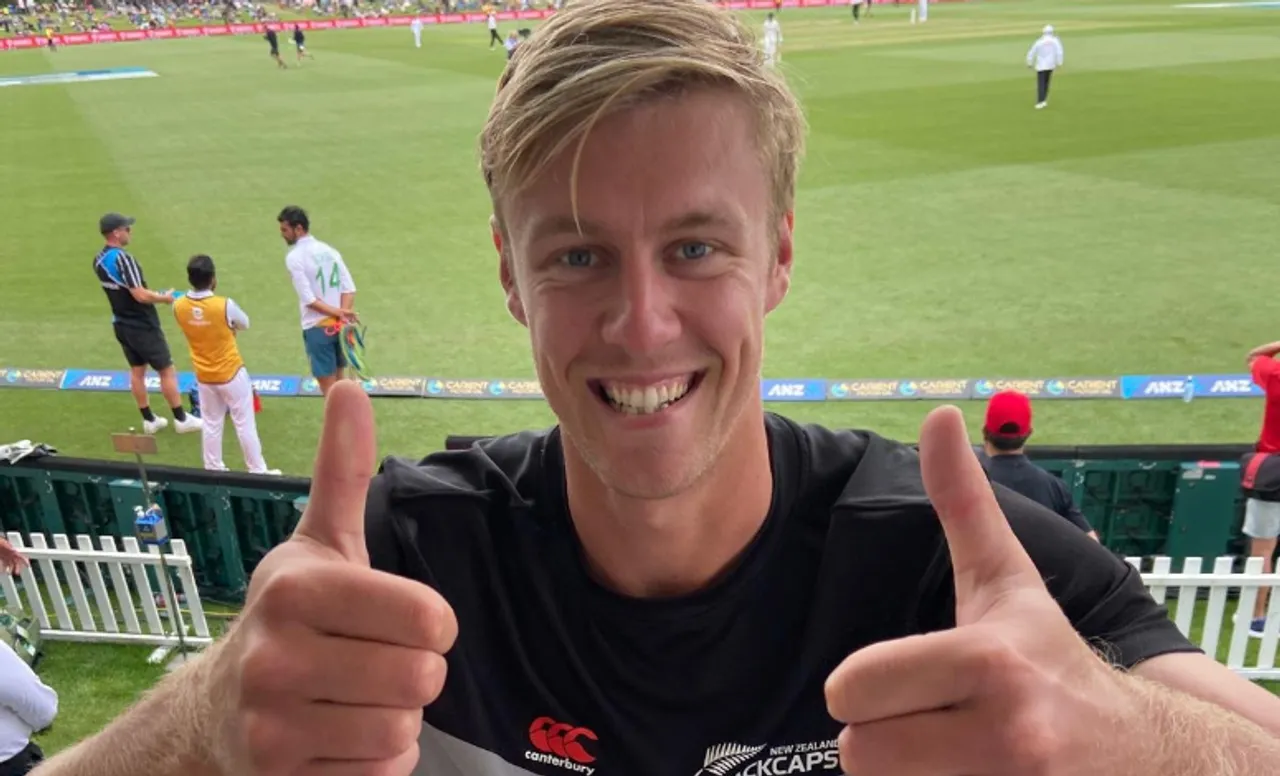 New Zealand pacer Kyle Jamieson grabbed the spotlight in the 2021 IPL auctions. The Kiwi pacer was bought by the Royal Challengers Bangalore (RCB) outfit for a whopping sum of INR 15 Crores. And now, RCB Head Coach Simon Katich has opened up on why RCB roped in Jamieson.
Katich stated that sometimes things can go out of control when three or four teams are vying for a few players. He added that the demand for Jamieson did not surprise him as the Kiwi pacer has been in terrific form for New Zealand in all the three formats.
"It's interesting, the process and the dynamic of the small options and things can get out of control when there are three or four teams beating on to select a few players for a certain role. We estimated that was probably going to be the case for four or five quick bowlers around the place, given who is looking for what. It did not come as a huge surprise, particularly with Kyle, given his recent form for New Zealand in the number of formats," said Katich as quoted by TOI.
Katich also said that Jamieson brings with him a specific skill set that many players do not possess. He said that Jamieson is a tall bowler and can get a lot of bounce with the new ball, adding that he is an exciting young talent who can be handy with his all round skills.
"Obviously, he does not have that IPL experience but we have backed him in and from that perspective, he brings that skill set that not a lot of players have. He is a giant of a man and gets bounce with the new ball. And he can also handle the bat. So, he is an exciting young talent and there is a role there potentially for him depending on what balance of team we play with," concluded Katich.