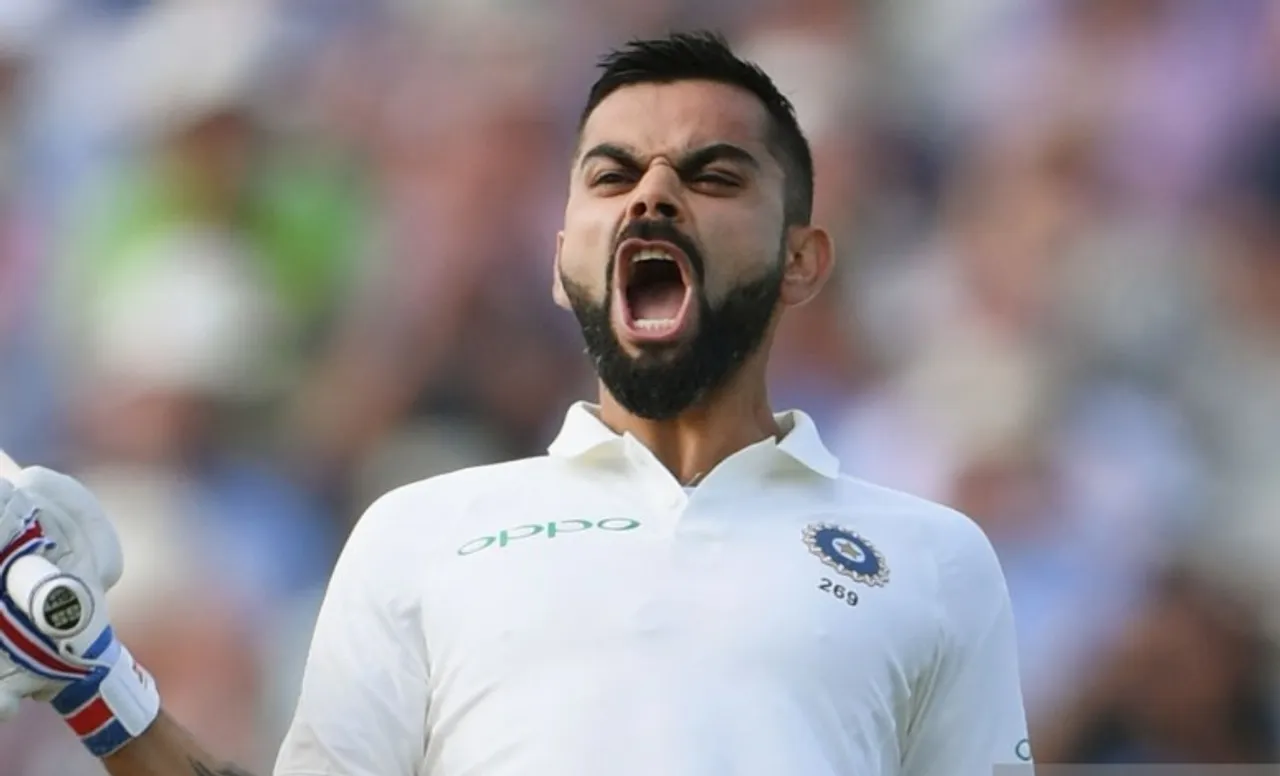 Indian skipper Virat Kohli has already been termed as the greatest limited overs batsman. In Test, though, a lot of cricket experts are of the opinion that he's not quite in the league of Steve Smith, who is regarded as the best batsman in the longest format of the game.
Though Kohli has been very consistent across the formats, there was a time when he failed to reach the double figures. We're talking about the India's tour to England in 2014. At that time, Kohli had already established himself as one of the key members of the MS Dhoni led India in shorter formats but he had a lot to prove in red ball cricket. 
The tour is probably the only dark spot in the illustrious career of Virat Kohli, who had scores of 1, 8, 25, 0, 39, 28, 0, 7, 6 and 20 in the 5 Tests of the series. Talking about his mental state after this disastrous tour, Kohli admitted that he went into depression.
"It's not a great feeling to wake up knowing that you won't be able to score runs and I think all batsmen have felt that at some stage that you are not in control of anything at all," he recalled during a conversation with former England player Mark Nicholas on his "Not Just Cricket" podcast.
"You just don't understand how to get over it. That was a phase when I literally couldn't do anything to overturn things...I felt like I was the loneliest guy in the world. Personally, for me that was a revelation that you could feel that lonely even though you a part of a big group. I won't say I didn't have people who I could speak to but not having a professional to speak to who could understand what I am going through completely, I think is a huge factor," Kohli explained.
"I think I would like to see it change. Someone whom you can go to at any stage, have a conversation around and say 'Listen this is what I am feeling, I am finding it hard to even go to sleep, I feel like I don't want to wake up in the morning. I have no confidence in myself, what do I do?'" Kohli said. "Lot of people suffer with that feeling for longer periods of time, it carries on for months, it carries on for a whole cricket season, people are not able to get out of it. I strongly feel the need for professional help there to be very honest," he pointed out.
Hitting a bad patch is something every cricketer goes through in his career but how you bounce back from that situation shows your real character. In his next tour to England in 2018, Kohli erased his bad memories and emerged as the highest run getter of the series with 593 runs in 5 Tests at an average of 59.30 including 2 hundreds. Kohli scored 244 more runs than Jos Buttler, the second best batsman of the series.