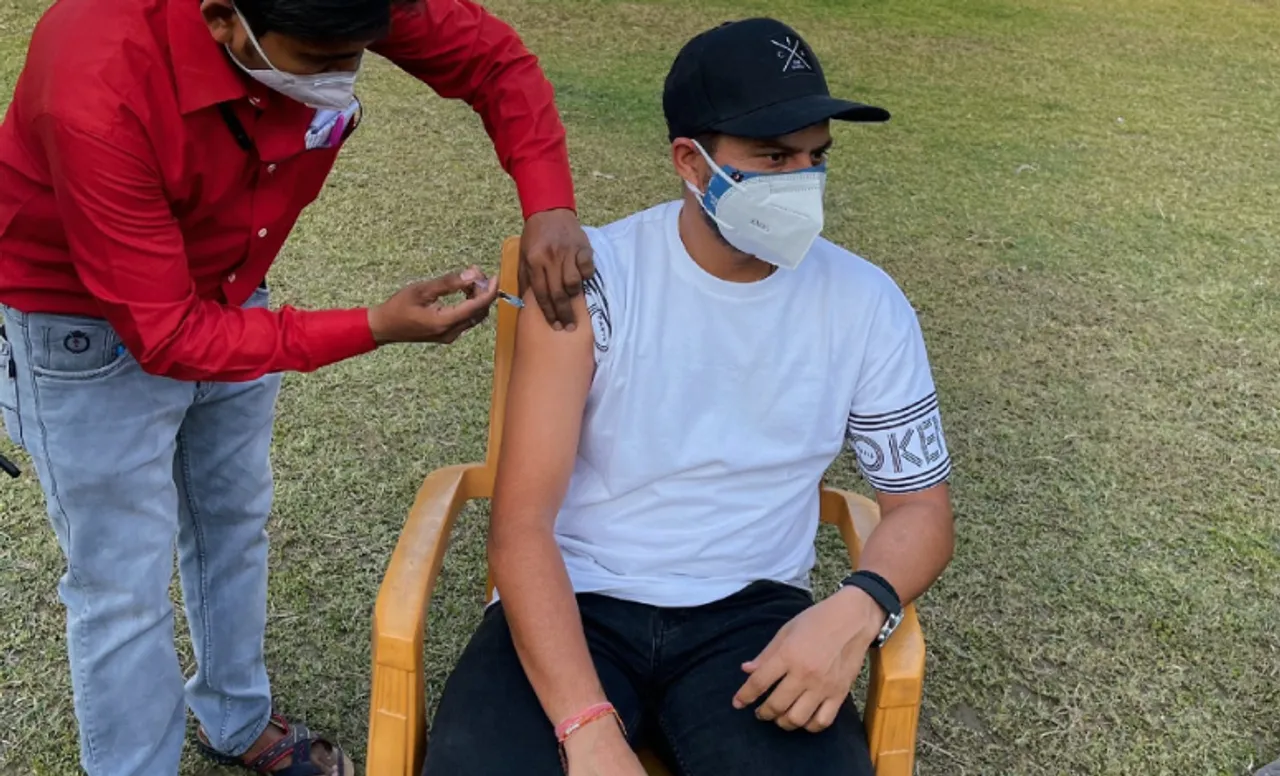 The Indian government has allowed vaccination for people above the age of 18 and several cricketers, including the likes of Shikhar Dhawan, Ajinkya Rahane, Virat Kohli, Jasprit Bumrah have got their first shot of the vaccine. Recently, Kuldeep Yadav too posted pictures of him getting the vaccine jab. However, his vaccination has sparked controversy.
जब भी मौका मिले तुरंत टीका लगवाएं। सुरक्षित रहें क्योंकि covid19 के खिलाफ लड़ाई में एकजुट होने की आवश्यकता है 🙏🏻 pic.twitter.com/6YSHyoGmWM

— Kuldeep yadav (@imkuldeep18) May 15, 2021
In the images posted by Kuldeep Yadav, he can be seen taking his shot at a place other than the hospital where he booked the slot. Consequently, the Kanpur administration has ordered a probe into the matter.
According to a report, Kuldeep got his vaccine shot at the Kanpur Nagar Nigam guest house despite booking a slot at the Jageshwar Hospital in Govind Nagar.
As per Sporskeeda, the report further reveals that Kanpur District Magistrate Alok Tiwari has asked ADM Atul Kumar to look into the matter and submit the report at the earliest.
The loophole was picked up by the fans who questioned how Kuldeep was getting the vaccine outdoor instead of a hospital.
Kuldeep Yadav is not part of the India squad that's going to play the final of the World Test Championship and the England series. He, however, can be seen donning the Indian jersey when India tour Sri Lanka in July. India will send a second-string team to Sri Lanka where they will play three ODIs and as many T20Is and Kuldeep Yadav is expected to find a place in the squad.
Follow SKY247.net for all the latest cricket, football, and other sports news from all parts of the world.