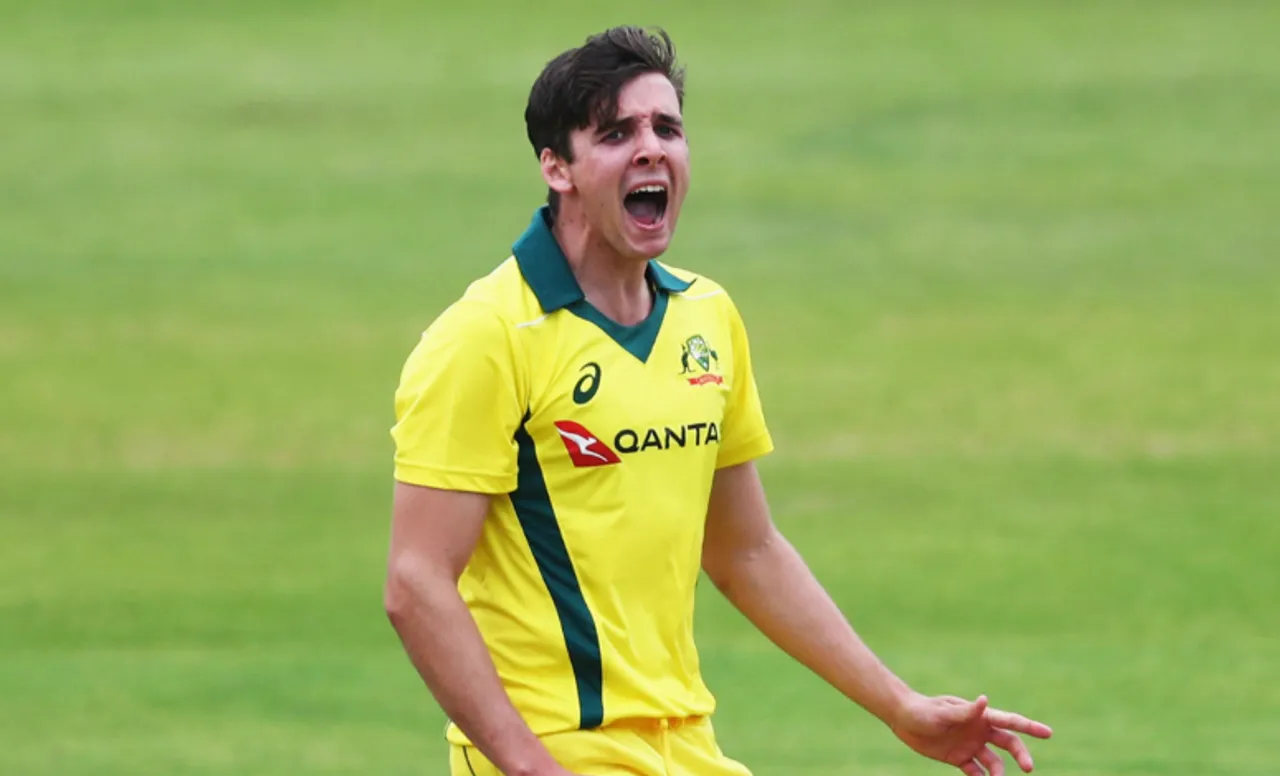 Australia's right-arm pacer Jhye Richardson will be making his debut in the Indian Premier League for Punjab Kings against Rajasthan Royals today. Richardson is one of the most talked-about young cricketers and has been hogging all the limelight lately owing to his price tag.
The IPL auctions for IPL 2021 saw Richardson initiating a bidding war on the auction table with franchises like Punjab Kings and Royal Challengers Bangalore going behind him. In the end, PBKS had to shell out a massive amount of INR 14 crores to acquire the services of the seamer.
Speaking about his hefty price tag, the 24-year-old revealed that it is quite scary but at the same time will change his life for good. Jhye revealed that he was overwhelmed when he watched himself getting picked for such an astounding amount as he knows that this will influence his future to a great extent.
"It's quite scary. It did not hit me straight away. I was actually watching the auction in New Zealand, it was quite late at night. It probably did not hit me straight away. It's life-changing. I was overwhelmed by the fact that this is going to change my life. For me, it wasn't a jump up and down and get a really exciting moment," the 24-year-old said while talking to Sports Today.
Further, the speedster reckoned that he isn't going to take any pressure regarding his money and will try to execute his own skills and show people what is capable of. "Obviously the added pressure and the expectation, all the challenges we expect in cricket anyway. For me now it's not to worry about the price tag, it's to worry about my own execution and my own skills and show all of India what I am capable of," he added.