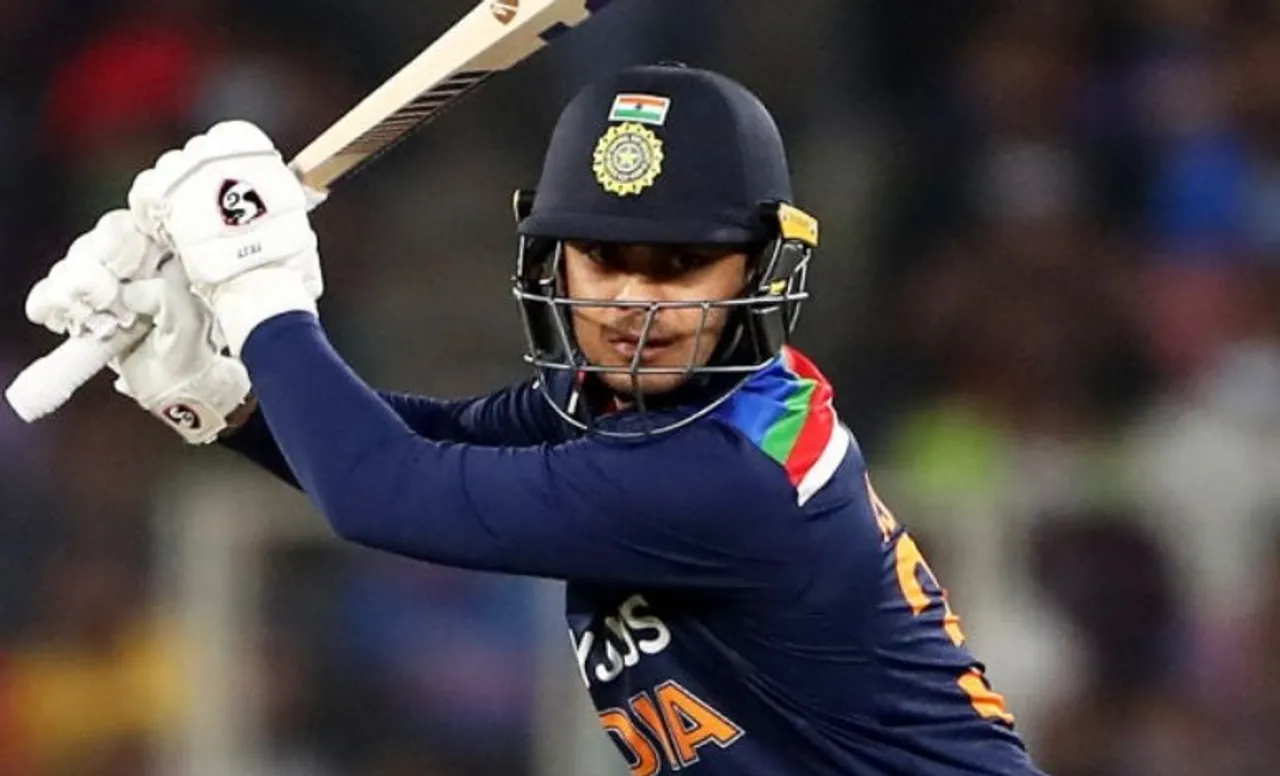 It was a dream debut for Ishan Kishan as the southpaw smoked a blistering half century on T20I debut to bag his maiden 'Player Of The Match' award. Kishan looked way too calm for a youngster who's playing his first match for India but that's what the Indian Premier League does to these players. They are never short on confidence as they've already played against the best players and got the exposure of these high profile matches. A half century in your first match is a moment to cherish and Kishan, undoubtedly, would have been happy to achieve the feat. However, the youngster didn't raise the bat after reaching the milestone. It was only after a while that he got the grip of the occasion as celebrated the feat.
Kishan was the special guest of Yuzvendra Chahal's famous 'Chahal TV'. Chahal asked Kishan the reason for not celebrating the fifty initially to which the southpaw replied that he wasn't aware that he has reached his half century. He also revealed that it was Virat Kohli who forced him to raise his bat.
"No, I wasn't nervous. To be honest, I wasn't sure if I had reached my fifty. When Virat bhai told me 'Top innings', that's when I realised. But after a fifty, I usually don't raise my bat. But Virat bhai shouted from behind 'Raise your bat to all four corners of the ground. Show it to everyone it is your first match. Very good.' Only then I raised my bat because I felt it was an order!"
Ishan Kishan and Virat Kohli added 94 runs for the second wicket to get India in a commanding position. This was the first instance of Kishan batting with Virat Kohli and the MI batsman admitted that the experience was a memorable one.
"I was struggling to match his level initially. His energy after hitting a boundary or taking a double is something I had never experienced. But I understood the body language I need to succeed at this level. So I learnt all these little things (while batting with Virat Kohli)," the youngster said.
When asked on how he paced his innings, Ishan Kishan replied that the senior members (including Yuzvendra Chahal), asked him to play his natural game and enjoy the moment. 
"Before the match, all the seniors such as Virat bhai and Hardik bhai advised me to enjoy my batting. Plus, before going in to bat, you came and gave me some tips about how I should take time to settle and play freely as I do in the IPL. So that's the only thing I thought, that I have to keep Chahal bhai's word."